Kearney
December 14-16, 2011
NWCA Annual Conference
North Platte
February 6-9, 2012
County Board Workshop
Kearney
February 8-10, 2012

Due to the NACO Annual Conference the next NACO E-Line will be published December 30th.
The NACO and MIPS offices will be closed on
December 26th
Merry Christmas from the NACO and MIPS staff
Associate and Sustaining Members
NACO Associate and Sustaining Members enable NACO to enhance its continuing education programs for county officials across the state. Visit NACO's complete associate and sustaining membership list
here
.
A gift to NACO's Education Foundation ensures that the children of county officials and county employees are eligible to apply for scholarships to continue their education at Nebraska's higher learning institutions. Whatever their passion - history, art, music, science, education, sports - the NACO Education Foundation will provide them an opportunity to fund their education beyond the K-12 level. Memorial gifts to NACO's Education Foundation are tax deductible and will be a lasting legacy in honor of your loved one's commitment to educating the children of Nebraska's county officials and employees. For more information about how to make a memorial gift, please contact
Jon Edwards
/ 402-434-5660 ext. 227.
Conference Matters
Here we go. We're down to the final countdown for NACO's 117th Annual Conference. Only 12 days to go (just like the 12 days of Christmas)! We here at the NACO office are up to our eyeballs in alligators (so to speak) trying to get the myriad of tasks completed to make this another successful conference. It's kinda like Santa's Workshop around here. All the elves are running around like heads with their chickens cut off while Larry (Santa) keeps getting in the way, tripping us up! Just kidding, Larry is as busy as the rest of us!
Before you take off for the Conference, following is some information you may find beneficial:
Shuttle buses - no matter which contracted hotel you will be staying at, you'll always be able to get to the conference center while there are activities there. Two shuttle buses will run in a continuous loop between each of the contracted hotels during all three days of the conference. A shuttle schedule is listed in the conference program you will receive when you register.
Affiliate Presidents - please send Lisa Martin a complete list of the speakers that you have scheduled for your sessions. As always, name tags will be required at all times during the conference and you should inform your speakers to check in at the registration desk to pick up a name tag. NACO's policy for speakers is as follows: Any speaker is allowed to attend only the morning or afternoon session they will be speaking at. If they plan to attend any other portion of the conference they must register and pay the conference registration fee. Please let your speakers know this.
Conference Center Access - NACO will have access to the Younes Conference Center only during certain hours, after which the building will be secured and no admittance is allowed. Please be sure to remember to pick up any coats, purses, conference material, etc. before leaving the center, as you will not have access after hours.
Coat Check - a coat check will be available during all three days of the conference. Please inquire at the coat check desk as to what time you will need to pick up your coat.
Meal Tickets - Tickets are required for the Delegation Breakfast and Boxed Lunch on Friday. If you would like to purchase additional tickets for either of these functions, please speak to a registration staff person. NACO is not responsible for any meal or hospitality ticket individual vendors may require for admittance to their scheduled function. Please inquire with the respective vendor for ticket information for these events.
Exhibitor Door Prizes - it is up to each individual exhibitor as to whether or not you need to be present to win their door prize. When registering for a door prize at an exhibitor's table, please ask about their policy regarding door prizes.
County Flags - If NACO does not already have your county's flag, please remember to bring it to conference and drop it off at the registration desk so that it will be displayed with other county's flags. You may pick up your flag any time after 3:00 p.m. on Thursday.
Silent Auction - Bring some extra money because you're going to be able to finish up your Christmas shopping at the silent auction. All the counties that contributed to the auction have done a wonderful job in coming up with products and services to fit just about everyone's list. You will be able to view all of the items for bidding starting with the Delegation Breakfast on Friday and bidding will end and winners announced at the break that day. This is going to lots of fun so we hope you'll be able to stay for it! For those counties who participated, NACO will have thank you notes for each individual donor available to pick up at the registration desk. Please stop by to pick them up so that your county and NACO can express their thanks for contributing to the NACO Education Foundation.
Well, that's about it for now. Everyone pray for nice weather and drive safely to and from the conference. See you soon!!
Legal Line
Editor's Note: Legal Line is a feature that will periodically appear in E-Line. This edition has been prepared by Elaine Menzel, a member of the NACO legal staff. Legal Line is not intended to serve as legal advice. Rather, it is published to alert readers to court decisions and legal or advisory matters important to county government. For a specific opinion on how the information contained in this article or that which will be discussed in future issues relates to your county, consult your county attorney or your personal counsel.
County Officials
In the August 12, 2011 edition of NACO E-Line, the make-up and role of county boards were discussed. The article indicated that future editions would highlight the role and responsibilities of other county officials.

No county offices are specifically listed in the Nebraska Constitution. Neb. Const. Art. IX § 4 provides in part, "The Legislature shall provide by law for the election of such county ... officers as may be necessary[.]" The provision requiring the Legislature to provide by law for the election of county officers was incorporated into the Constitution in 1875. That provision has remained unaltered since its inception. See 1996 Att'y Gen. No. 24.
The qualifications for elected county offices are primarily in Chapter 23 and the election provisions are in Chapter 32.
Future articles will further discuss the roles and responsibilities of the county officials.
Legislative News
The 102nd Legislature, 1st Special Session, adjourned Sine Die on November 22, 2011.
The 102nd Legislature, 2nd Session, will convene Wednesday, January 4, 2012.
Interim Hearing Schedule
During the interim between regular legislative sessions, standing committees of the Legislature conduct studies on resolutions introduced by senators during the session. Below is a listing of upcoming study hearings that may be of interest to counties.
Dec. 5 - Judiciary Committee - Special study of policies and procedures associated with immigrants who come into contact with law enforcement at federal, state, and local levels
Dec. 5 - Judiciary Committee - LR 243 - Examine the extent of human trafficking in Nebraska in connection with labor and sex trafficking
A full list of interim studies is available on the Legislature's website here.
Hearings conducted at the State Capitol can be watched through NET's live video streaming link.
Courthouse Food Drive Challenge Results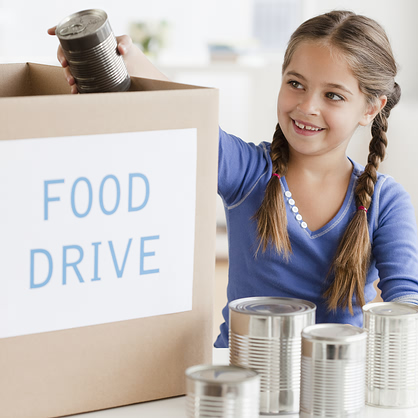 The 2011 Nebraska Courthouse "Do a Good Deed, Feed Those in Need" Food Drive Challenge has come to a conclusion. This year the challenge was stepped up by challenging the courthouses throughout Kansas.
First and foremost, the winners were the food banks throughout Nebraska and Kansas. A combined total of 44, 865 items were delivered to participating counties. The winners were determined by the total number of items collected divided by the number of employees, resulting in the average number of items collected by each employee.
Kansas will be receiving the "State Traveling Trophy." Fifteen counties collected a total of 21,882 items by 1,286 employees with an average of 17.02 items per employee. Lance County, Kansas had an amazing 7,149 items collected by 44 employees - 162.48 items per employee.
In Nebraska, twenty-one counties plus NACO office staff collected 22,983 items by 4,039 employees with an average of 5.69 items per employee. This was an increase of 9,593 items over last year's total.
Nemaha County (2209 winner) regained the "Nebraska Traveling Trophy" from the 2010 winner, Rock County. Nemaha County had 1,311 items collected by 41 employees - 31.98 items per employee.
The Nebraska "Traveling Trophy" will be presented December 15 to Nemaha County during the Clerks, Election Commissioners and Registers of Deeds affiliate group business meeting at the 117th NACO Annual Conference to be held in Kearney, Nebraska.
Thank you for all you hard work and participating in this 'friendly' competition. Kansas is already making their plans for next year's challenge... our work is cut out for us.
Goodwill Committee
Jan Johnson, Adams County
Joyce Oakley, Nemaha County
Joyce Stahl, Rock County
Debbie Postany, Loup County
Susan Messersmith, Hayes County
MIPS Bytes
2011 NACO Conference
By Joe Power, Operations Manager
The December conference is right around the corner and as usual MIPS will be there in full force. Our staff will be on site to answer any question you may have. Besides discussing all aspects of our product line, we also help people with any conference related issue they may have. Sometimes that means finding the location of a meeting room, while other times it means carrying boxes of W2s out to someone's vehicle. If there is anything we can do to help make your conference a success, please do not hesitate stopping by the MIPS booth to talk to our staff.
I had an email recently asking me how many counties were currently using a particular MIPS product. This question could easily be answered by pointing them to our new MIPS website www.mips.me. On our site we have a button at the top of the page labeled "Products". Clicking on this product button brings up a page that graphically shows what applications we have available for each office along with which counties are currently using it. It is very well laid out with the county offices on the left, available MIPS packages on the right, and a shaded map of Nebraska in the middle indicating counties installed for the selected product.
Please accept my invitation to visit our booth at the NACO conference or our website online.
2011/2012 Federal and State Juvenile Justice Grant
Applications are due to the Crime Commission by January 6, 2012.
2011 STOP Violence Against Women Act (VAWA) Grant
Applications are due to the Crime Commission by January 23, 2012.
A grant application webinar will be held on Thursday, December 8, 2011 from 11 a.m. to noon CST. This will be an opportunity to walk through the 2011 VAWA application. Those interested in accessing this webinar should email Shawn.Roberts@nebraska.gov and note in the subject line, "VAWA webinar." This webinar, along with a Questions and Answers document, will be available for later viewing here. Participation in this webinar is not required to apply for funding.
2012 County Aid and County Aid Enhancement Grants
Applications are due to the Crime Commission by January 27, 2012.
Additional information and applications and instructions can be found on the Crime Commission website
.
2012-2013 AmeriCorps COMPETITIVE Request for Applications
ServeNebraska announces the availability of 2012-2013 Competitive AmeriCorps funds for programs operating exclusively within Nebraska or multi-state programs with a presence in our state.
This opportunity is appropriate for community-based non-profit organizations and public entities with experience in successfully implementing significant-scale multi-site national or community service programming with sophisticated well-developed program designs addressing human services, educational, environmental, public safety, veterans, or disaster preparedness and response needs.
This opportunity is designed for experienced providers of programming. Qualified proposals will be submitted to compete for funding nationally with quality proposals from other states and strong multi-state applications. AmeriCorps programming funded under this Request for Applications will begin September 1, 2012.
Learn more, take a voluntary organizational readiness self-assessment, and access application materials here.
News from NACo
Registration is Open for NACO's 2012 Legislative Conference to be Held March 3-7 in Washington, DC
Register by clicking here today and save $25.
Plan now to:
Attend the policy setting committee meetings relevant to your county,
Hear from political commentators Tucker Carlson and Eleanor Clift, who will jointly present a view of Congress and the 2012 Election at Opening Session,
Participate in educational workshops that will provide you with solutions for your county, and
Schedule your meeting with congressional and federal agency representatives to address legislative and funding issues.
Questions? Please contact the NACO Meeting Department.