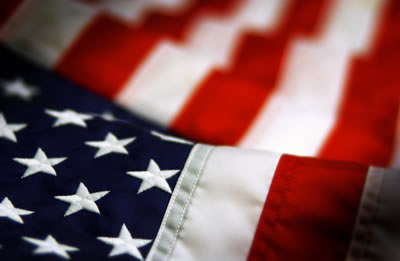 September 11, 2001
Never Forget
Schuyler
September 16, 2011
Mahoney Park
September 22, 2011
Grand Island
September 15, 2011
Jail as Part of County Government
University of Nebraska - Kearney
September 27-29, 2011
Lexington
September 28-29, 2011
Panhandle District Meeting
Bridgeport
September 28, 2011
West Central District Meeting
North Platte
September 29, 2011
Kearney
October 12, 2011
Kearney
October 13, 2011
NWCA Fall Training
Hastings
October 25-26, 2011
Kearney
December 14-16, 2011
Associate & Sustaining Members
NACO Associate and Sustaining Members enable NACO to enhance its continuing education programs for county officials across the state. Visit NACO's complete associate and sustaining membership list
here
.
Education Foundation Memorial Program
A gift to NACO's Education Foundation ensures that the children of county officials and county employees are eligible to apply for scholarships to continue their education at Nebraska's higher learning institutions. Whatever their passion - history, art, music, science, education, sports - the NACO Education Foundation will provide them an opportunity to fund their education beyond the K-12 level. Memorial gifts to NACO's Education Foundation are tax exempt and a lasting legacy in honor of your loved one's commitment to educating the children of Nebraska's county officials and employees. For more information about how to make a memorial gift, please contact
Jon Edwards
/ 402-434-5660 ext. 227.
U.S. Department of Transportation Proposes to Eliminate Deadlines for Replacing Traffic Signs
Proposed Rule Simplifies Requirements and Reduces Burden on Local Governments
WASHINGTON - U.S. Transportation Secretary Ray LaHood announced that the Obama Administration is eliminating dozens of burdensome regulations on traffic signs which cash-strapped state and local governments expect will save them millions of dollars. The U.S. Department of Transportation is proposing that communities replace traffic signs when they are worn out rather than requiring signs to be replaced by a specific deadline. The proposed changes will eliminate 46 deadlines mandated by federal traffic control regulations.
Click here to view the full press release.
NACO's 6th Annual Legislative Conference
NACO's 6th Annual Legislative Conference will be held in Kearney on October 13, 2011. If you haven't already done so, be sure to mark this date on your calendar because you won't want to miss this educational opportunity.
Over four hours of educational sessions and networking have been planned for this year's conference. You may register on-line at NACO's website. The registration fee for this conference is only $40.00. The registration fee includes breaks, a luncheon and all handout materials. A block of rooms has been reserved at the Holiday Inn Hotel and Convention Center in Kearney. The rate for lodging is $74.95 single/double. You may contact the Holiday Inn at (308) 237-5971 for lodging. Be sure to mention that you are with the NACO Legislative Conference to receive the contracted rate.
At this conference you will have input into establishing NACO's platform and legislative priorities. You will learn about the legislative process and how you can play an important role in the formation of laws that affect county government on a daily basis. Take a look at the agenda. You'll see that this conference is a very important part of each elected and appointed county official's continuing education, not to mention your opportunity to have input into the legislation that affects county government as a whole.
The Nebraska Department of Roads (NDOR), Federal Highway Administration (FWHA), and Nebraska Local Technical Assistance Program (LTAP) have teamed up to sponsor "Executive Sessions for Nebraska Elected Officials," an opportunity for County Board Members, City Council Board Members, City and County Clerks, Responsible Charge Persons, Highway Superintendents, and City Street Superintendents to join representatives from NDOR and FWHA for presentations and Q&A sessions.
Participants will learn more about successfully managing road and street programs, the Federal Funds Purchase program, Federal emergency relief funding, and compliance with Federal rules and regulations. Each session is scheduled either before or after a 2011 NACO District Meeting.
For additional details and information on how to register, view the brochure.
Jail as Part of County Government Training
Public safety doesn't happen in a vacuum. It requires collaboration and thoughtful, well-informed discussion about key issues: who or what a public safety program is for, how funds in the program will be used, and how local governments and elected officials can support public safety efforts. To discuss those issues when they involve the local jail requires dialogue among stakeholders, including the county commissioner/supervisor, sheriff, and jail administrator. The National Institute of Corrections (NIC) tackles such discussions during its Jail as Part of County Government training, which is now being offered in Nebraska.
NIC's free training is an opportunity for teams of three (consisting of the county commissioner/supervisor, sheriff, and jail administrator) to learn about key issues facing jails today. Topics such as staffing, jail administration, and unique funding needs will be covered. All of these lead to ensuring that jail operations are conducted in a safe, secure, humane, and legal manner.
The training will last three days and will be held at the University of Nebraska in Kearney this September 27-29, 2011. Takeaways from the training include:
·Educating participants about the role of the jail, its operations, and its resource needs
·Exploring the county's civil liability in operating a jail
·Helping county commissioners/supervisors, state sheriffs, and jail administrators better understand each other's responsibilities and challenges
·Building collaboration among jurisdictional team members in addressing jail issues.
For additional information, view the program description and agenda, or visit NIC online at www.nicic.gov.
Conference Matters
Silent Auction
Annual Conference numbers for the Friday General Session and luncheon have steadily decreased for several years now. Subsequently, NACO has decided to change the format for Friday somewhat. As stated in the July 15 issue of E-Line, instead of a formal luncheon, a silent auction and box luncheon will be held. We have decided to forego the General Session speaker on Friday morning so that attendees can get an earlier start for home, if they choose.
Soon NACO will be requesting that each county provide an item or items for the silent auction. NACO recommends that each county solicit donations from vendors in their respective county. It is hoped that all 93 Nebraska Counties will be represented.
Exhibitors & Vendors
County officials who know of vendors that may be interested in participating as an exhibitor in NACO's Annual Conference are asked to suggest they contact the NACO office for details about the conference.
Each year the popularity of NACO's exhibition area continues to increase. If you know of possible exhibitors, please suggest to them that they contact the NACO office for further information.
Shuttle Service
Officials attending the NACO Annual Conference are reminded that continuous shuttle bus service to and from the conference site and contracted hotels will be provided all three days of the conference. The finalized schedule for shuttle service will be published in the conference program.
Conference Lodging
Readers are encouraged to refer to the
July 15 issue
of E-Line for information regarding hotel accommodations for the conference. Contracted hotels, reservation phone numbers and reservation policies are listed in this issue of E-Line. NACO will send an e-mail to all county clerks prior to the date for making reservations. Please do not contact any of the contracted hotels prior to this date, as reservations will not be accepted.
Conference Site
The site for the annual conference will be the Younes Event Center. This is a new structure built on the premises of several hotels. The structure is made up entirely of meeting space. As a result, there is no "host hotel" for the conference. The event center will allow NACO to house many more exhibitors and the meeting space will be adequate.

.
County Official of the Year
Fillmore County Assessor Joan Ackland, 2010 County Official of the Year
Do you know of an elected or appointed county official who you feel serves as the embodiment of a true dedicated public official? If so, nominate that individual for the annual County Official of the Year Award.
The Nebraska Association of County Officials will present its highest honor to one county official at the conclusion of the December 16th NACO Business Meeting.

The County Official of the Year Award was created as a means of honoring one individual each year for his or her leadership abilities, high standard of public service and outstanding contributions made to the medium of county government and that person's community.

The official nomination form can be found here or on NACO's website. To nominate someone you know, print the form, complete it and return it to the NACO office by November 11. Also, include any supplemental materials you feel would provide additional insight into why this person is deserving of the award. Supporting material may include testimonial letters from peers or other printed matter that highlight his or her record of service.

Each of the 2011 nominees will be introduced and recognized during the course of the conference. At the conclusion of the NACO Business Meeting, the announcement will be made as to who has been chosen by a special selection committee.

The 2011 recipient will join an elite list of county officials who have previously received this award and will receive a handsomely engraved plaque befitting of this prestigious honor.
MIPS Bytes
Does your computer warn you of a security risk or virus? Then requires registration or money to remove the threats found?

Every day someone is attempting to gather our personal information. One of the latest methods used to gather the information is to fake computer threats. These rogue programs called spyware install themselves automatically on your computer and run when the computer boots up. All that is required to install the spyware is an Internet connection. Many spyware programs embed themselves in advertisements located on valid sites or in search results.

Once installed, spyware will disable the antivirus currently installed on the system and replace it with its own. The program will then start alerting the user of fake threats on the system and begin a system scan. It won't take long for the scan to find your computer full of fake viruses. Many of the infected files found are required system files. Conveniently, the scan will not allow the removal of the viruses without first gathering your personal information.

Now what? Spyware has taken control of the computer. The original antivirus software has been disabled and appears to be a threat. Attempts to download valid antivirus software fail because spyware is redirecting Internet communication to their own servers. Finally, you are able to download valid antivirus software, but the spyware software disables them as threats.

Several methods of recovery are available. One option is to download software to stop the spyware from running, and then download software that will remove the spyware. Usually these removal steps need to be done in "safe mode" to avoid the spyware from being triggered and preventing the removal process. Although the spyware may be removed, permanent damage to the operating system or other programs may occur. Another repair technique is a full system reload or factory restore which sets the operating system back to what it was when you bought it. User programs and data modified after receiving the computer will need reloaded as well. Another possible tactic is to restore from a disaster recovery backup to a state before the computer was compromised. Only user programs and data since the last disaster recovery backup need to be installed after the computer is restored. It should be noted that not all backup software creates a disaster recovery backup. A backup is highly recommended before performing any recovery steps.

Spyware is difficult and time consuming to remove. Prevention is the best option when dealing with spyware. In order to ensure that your machine is optimally protected, verify that:
· Your antivirus software includes antispyware protection with real-time protection. Real time protection catches spyware immediately as it is accessed. Separate antispyware software is available for computers that don't have antivirus software with integrated antispyware.
· Your computer's automatic updates are turned on. Many operating system updates fix exploits that allow spyware to install.
· Firewall software is installed and turned on. Current versions of Windows include firewall software.

If you suspect your system is compromised, do not hesitate to call your IT department.
NACo Web-based Education
Use Hazard Mitigation Funding Opportunities to Strengthen Your Community
Wednesday, September 14, 2011
1:00 PM - 2:15 PM CDT
The Hazard Mitigation Assistance grant programs provide funding for your eligible mitigation activities that reduce disaster losses and protect life and property from future disaster damages. Join this webinar to learn how your county can use its Hazard Mitigation Plan to apply for funds to strengthen the community against future disasters. This is a NACo members only webinar. You must log in to the Member Center to register.
Disaster Financial Recovery Solution: The Integration of FEMA & Insurance
Wednesday, September 21, 2011
1:00 - 2:15 PM CDT
Integrating FEMA with your existing insurance can produce a stronger financial recovery in the event of a disaster. Join this webinar to find out how you can effectively coordinate FEMA funds and insurance to ensure each recovery project is funded to the fullest extent. See recovery strategies with respect to what's covered/eligible, how claims are valued and, ultimately, what funding you can expect to receive. This is a NACo members only webinar. You must log in to the Member Center to register.
Preparing Your County for Electric Vehicles
Thursday, September 15, 2011
1:00 PM - 2:15 PM CDT
Several counties across the country are taking a leadership role and partnering to prepare their communities for the use of electric vehicles. Learn how you can prepare your community and build the infrastructure necessary to operate and maintain electric vehicles for both internal county and community-wide use. Register here.
Leveraging Public-Private Partnerships to Promote County Health
Thursday, September 22, 2011
1:00 PM - 2:15 PM CDT
In today's challenging economic climate, public-private community partnerships can be particularly effective in helping enhance county health and wellness initiatives. Participate in this webinar to learn about examples of cooperative opportunities with the private sector that can increase the capacity of your local health promotion efforts and how your county can capitalize on these types of collaborations. Register here.
For more information on these and other upcoming or previous webinars, visit the NACo Web-based Education page.