Happy Spring!
Earth Day is April 21 this year but we encourage volunteers to celebrate Mother Earth all month long. If you are interested in getting out and getting your hands dirty, consider one - or more - of the many Earth-Day-All-Month volunteer opportunities listed on the Volunteer Center's Earth Day page.
Another very special annual event in April is National Volunteer Week. The theme for National Volunteer Week, commemorated April 15 - 21, is "Celebrating People in Action." It captures the meaning behind this signature week - honoring the individuals who dedicate themselves to taking action and solving problems in their communities. Every week is National Volunteer Week for active RSVPers! Thank you for taking action, year after year, project after project. You make time to give back to our community in so many ways. To our 600+ active RSVP members volunteering at 40+ different nonprofit organizations/programs, we thank you and celebrate you during National Volunteer Week and all year long.
This time of year, it's appropriate to give a shout out to our very, very busy RSVP/AARP Tax-Aide volunteers. This team of 125+ RSVPers provides free tax preparation to Montgomery County residents. Last year, 122 volunteers served over 13,800 volunteer hours to help over 4,200 clients at 29 locations throughout the County. Ever striving to improve the Tax-Aide program, this year there's a webpage where you can request an appointment online. There's also a list of all tax sites with lots of good information.
Check it out: www.montgomeryserves.org/tax-aide.
If you are already totally maxed out with your volunteer work, as well as your other commitments (yoga, work, travel, zumba, the arts, grandchildren ...), please share some of these volunteer opportunities with your friends and neighbors who might be looking for something more to do. You are the best "advertisement" for the benefits of getting involved and giving back to the community.
Now a few words about a project near and dear to my heart: RSVP Yarners!
While our RSVP Yarners are really incredible, we can't give them credit for the unseasonably warm winter weather this year. However, they sure did their share of warming necks, heads, hands, and hearts this season through two of our projects:
Hats and Scarves for The Original Pancake House (OPH) Annual Holiday Breakfast for the Homeless. Fondly referred to as "the pancake scarves," RSVP Yarners expanded their repertoire this year - our third year partnering on this project - to include hat/scarf sets, mittens, and socks. OPH served over 900 people on December 25, 2011. According to OPH owner Jeff Bulman, " I don't know who enjoyed it more ... the guests or the volunteers!"
100 hats and scarves were hand-made for the GROWS Scarves for Seniors Program. These holiday gifts were boxed and wrapped as a Community Service Day project for vulnerable seniors.
Many additional knitted items were made for Holy Cross Hospital, Shady Grove Hospital, Child Protective Services, Long-term Care Ombudsman Program (lapghans/quilts), and the Interfaith Clothing Center Layette Program. All these items were distributed in December.
So raise your knitting needles (or crochet hooks) to salute those talented, generous and very prolific RSVP Yarners at The Rockville Senior Center ("Helping Hands"), Schweinhaut Senior Center, Holiday Park Senior Center, University Towers, and Ring House.
To finish up, here's a quote to note:
The secret of the Irish is to live a long time without growing old.
This Irish girl wishes you good luck and a wonderful green spring!
Sincerely,
Kathleen Meaney Stobie
Montgomery County RSVP Director

MAY IS OSTEOPOROSIS AWARENESS AND PREVENTION MONTH!!
AGENCY SPOTLIGHT:
BONE BUILDERS NEEDS VOLUNTEERS FOR NEW CLASSES FORMING IN SILVER SPRING, NORTH POTOMAC AND GERMANTOWN
Bone Builders classes slow development of osteoporosis and are currently offered at nine Montgomery County sites. Because teams of volunteers staff the program, there is no charge to the public for instruction or equipment. This free program is looking to expand into three more sites. Volunteers are needed to staff and teach, and receive a full day of free training and ongoing supervision by a master trainer.
Osteoporosis causes bones to become thin and easily broken. Although osteoporosis can strike at any age, it affects 1 in 3 women and 1 in 8 men over the age of 60. One out of every two women and one in four men over 50 will have an osteoporosis related fracture in their lifetime. Bone Builders classes use a combination of balance and weight training in one hour sessions to help regular participants increase bone density naturally.
Bone Builders is sponsored by Montgomery County's RSVP program and Aging and Disability Services and is based on research conducted at Tufts University.
For more information or to register for the training, contact Shawn Brennan, program manager for Senior Health Promotion, at 240-777-1350 or email her HERE.

SOLICITING NOMINATIONS FOR FIRST ANNUAL MONTGOMERY SERVES AWARDS
County Executive Ike Leggett is encouraging residents to submit nominations of individuals, businesses and community groups for awards in two categories:
Neal Potter Path of Achievement Awards:
Named in memory of former County Councilmember, County Executive and longtime civic activist Neal Potter, this award goes to two residents aged 60+ selected for their lifetime of volunteer service to Montgomery County. To view past award winners (1998 - 2009), click HERE. For nomination information click HERE.
2011 Montgomery Serves Awards:
These awards recognize special volunteer accomplishments during 2011 in three categories: Youth (18 and under); Corporate and Community Service Awards. For more information click HERE.
Nominations will be accepted until 5:00 pm on Monday, March 19, 2012.
These awards are a joint project of the Fund for Montgomery, Montgomery Volunteer Center and the Corporate Volunteer Council of Montgomery County.

FEATURED VOLUNTEER OPPORTUNITIES
Holy Cross Hospital is looking for enthusiastic people to endorse our wonderful Seniority programs and services to their peers. Seniority is a group of Holy Cross Hospital programs and services especially designed for people 55+ years of age. From the youngest seniors to the oldest seniors, Holy Cross Hospital has something for everyone! Volunteer preparation includes a tour of the hospital and its services and training with a seasoned senior health provider.
Volunteer in your own neighborhood by promoting our wide array of health and wellness classes, county-wide exercise programs, chronic disease prevention classes, health screenings, and our distinctive hospital services for seniors! No formal commitment is required, but a few hours every other week is preferred. "Volunteering in place" is a very effective method of disseminating information.
For further information, visit the website HERE, or contact Ann November-Moss, Director of Volunteer Services, at 301-754-7306.
***************
Wings of Fancy Volunteers needed! May 5 - Sept. 16
Help people of all ages learn about butterflies, while surrounded by hundreds of butterflies flying freely inside a conservatory. Training is provided to give you the skills and knowledge needed to share this experience with our visitors! Volunteer opportunities include Flight Attendants, Ticket Takers and Tour Guides who lead small groups of students on an informative tour of the exhibit. Training for volunteers begins in April. Join us for an informative session on April 11, 7:00 pm - 8:30 pm. Please RSVP to 301-962-1429 or click HERE to email the volunteer coordinator.

***************
History in the Parks Program! Learn about African American history, make new friends, and make a difference by sharing our historic legacy with county residents and visitors. Volunteers are needed to lead hikes, explore old fashioned farm life, demonstrate traditional crafts and much more.
Underground Railroad Volunteer Conductors, (2-part training on Saturdays May 5 and May 12)

Oakley Cabin African American Museum,

(2-part training on Saturdays July 14 and July 21).
Please RSVP to 301-962-1429 or click
HERE
for more info.
Weed Warriors!
Become a Certified Weed Warrior and help control non-native, invasive plants in your favorite parks by completing an online course and attending a 2-hour field training session. Training is offered once each month from April to October. To register, contact Paul.Carlson@montgomeryparks.org or call 301-962-1343 and leave a message.
The Literacy Council of Montgomery County will hold an information session for volunteers interested in helping adults learn to read, write, or speak English on Tuesday, March 27 at 7:30 pm at the Rockville Library. Once volunteers have completed the orientation, they can select a two-part training session that fits their schedules. No foreign language skills are necessary. Tutors work one-on-one, or with small groups, and typically meet with students in libraries or community centers at mutually convenient times. For complete details, call 301-610-0030, or click HERE to email, or visit www.literacycouncilmcmd.org.


********************
The Senior Connection of Montgomery County, Inc. has an urgent need for volunteers in the Silver Spring area to help older adults "age in community". The nonprofit group matches volunteers with their neighbors 62 and older for free, escorted transportation to medical appointments, help with grocery shopping and other errands, and paying a friendly visit to share companionship.
Seniors living in Silver Spring are requesting services in far greater numbers than ever before, making the need for services greater each day. Volunteers can be a huge help to the community by giving just a few hours each month. Schedules are flexible, and volunteers who work full-time can assist during the evenings and on weekends. Volunteers have liability insurance coverage and many other benefits provided by The Senior Connection.
Statistics show that people who are involved in helping others live longer and healthier lives.
If you are interested in becoming a volunteer, please contact Marcia Custer HERE, or call her at 301-962-0820 x14.
The Senior Connection is also collaborating with The AARP Foundation and The American Association of Daily Money Managers to provide a local Money Management Program for seniors who would feel better with a second set of eyes to help establish a budget, pay bills on time and balance checkbooks. For more information on volunteering contact Greg Muncill at 301-942-1049 or email him HERE.

JCA is looking for enthusiastic, encouraging volunteers who love to listen and help. BE A MENTOR!
Join more than two dozen volunteers who have helped graduates of JCA's Career Gateway program e

ngage in positive and productive job searches. Each mentor works closely with two or three job-seekers, forming rewarding relationships and making a difference in their mentee's life. For more information, call Ellen Greenberg at 301-255-4215 or email her
here
.

The Lifelong Learning Institute at Montgomery College is committed to creating and fostering intellectually stimulating opportunities for Montgomery County residents 50+ in such areas as:
Art & Music
Computers
History & Literature
Home & Garden
Languages
For example, spend a semester studying American Fiction, beginning with the classic Winesburg, Ohio by Sherwood Anderson. Or learn everything you wanted to know about Robert Frost, poet and philosopher. For more information on the wealth of educational opportunities right in your own neighborhood, click HERE for links to the Institute's brochure, class schedule and a printable registration form. Any questions, call Ann Evans, Program Director, 240-567-1828.

VOLUNTEER SPOTLIGHT
Our second volunteer spotlight shines on Charlie Mears. Although Charlie retired as a banker, he has spent much of the last fifteen years volunteering as a teacher in the RSVP program.
Kathleen Meaney Stobie, Director of RSVP, and Charlie Mears, at the Montgomery Volunteer Center in February.
One of Charlie's first assignments was a request

from Montgomery College to teach ESOL (English for Speakers of Other Languages) at the Rockville campus. On his first day, he learned that Chinese Doctors of Medicine are taught to read and write in English during their schooling in China, but not how to speak or comprehend English. So Charlie would have them tell stories, teach them idiomatic expressions, and gradually they began to have conversations with him and with each other.
Out of that volunteer work, some wonderful relationships grew. To this day, one of his students calls him every single Thanksgiving to tell him that his patient work teaching her conversational English is among the things she is most grateful for. It's feedback like that which Charlie says makes volunteering so life-affirming. He still volunteers at the Volunteer Center and at his Church every week on a limited basis, and we coaxed some words of wisdom out of him for this article: "Start helping others in a field that interests you. I loved to teach, and I was blessed to find students who loved to be taught." As a side benefit, over the years, Charlie has picked up some conversational Chinese as well!

PROGRAMS FOR SENIORS AT MONTGOMERY COUNTY
PUBLIC LIBRARIES (MCPL)
Multicultural Lit and Cinema at Davis Library. Compare and contrast books, short stories and poems with film adaptations. Mondays, 10 sessions beginning March 19, 2:00 pm - 4:30 pm.
Re-Careering at 50+ at Germantown Library. This course is designed for the 50+ professional considering a career transition. Wednesdays, 4 sessions beginning March 7, 2:00 pm - 4:00 pm.
Click here for more information

RECRUITING FOR TWO NEW PROGRAMS!
Dialogues Across the Ages: Join this eight week discussion group matching volunteers with small groups of high school students. Each week they address a current event or other topic of interest selected by the students. Examples of previous topics include "School: Then and Now", "Wars in our Lifetimes" and "Family Values". The weekly program starts Friday, March 9 at Blake High School from 7:45 am - 9:00 am (it's a nice program for early risers!).
Join JCA's partnership with the Collaboration Council's Excel Beyond the Bell program. Volunteer one hour per week for 10 weeks to help students at Argyle Middle School. The program meets immediately after school (around 2:45 pm) Monday toThursday beginning Monday, March 5.
Email Tricia Wilson HERE or call her at 301-255-4234 for more information on either program


National Consumer Protection Week 2012
Eric Friedman, Office of Consumer Protection
The Montgomery County Office of Consumer Protection (OCP) joins with other federal, state, and local government agencies to celebrate the 14th Annual National Consumer Protection Week (NCPW) from March 4-10, 2012. During NCPW, groups nationwide share tips and information that help consumers protect their privacy, avoid identity theft, and avoid other frauds and scams. Visit the website
HERE
f

or more information.
This year, Eric Friedman, OCP Director, invites you to participate in a live discussion, "Consumer Ed Cafe...Food for Thought," on Wednesday, March 7 from noon to 2:00 pm. Eric will respond live, to your consumer questions. Visit the live discussion website
HERE
for details.
Check out the Long Term Care Ombudsman Program's website:

The International Rescue Committee (IRC) responds to the world's worst humanitarian crises and helps people to survive and rebuild their lives. Each year, thousands of refugees are invited by the U.S. government to seek safety and freedom. The IRC in Silver Spring provides opportunities for refugees to thrive in America.
The IRC in Silver Spring is opening a Resettlement Shop and is looking for dedicated and creative volunteers to take initiative to get the shop up and running. Volunteers would be responsible for guiding newly arrived refugees through the Resettlement Shop, where clients receive donated clothing and home amenities free of charge. Additionally, volunteers will be managing the upkeep and maintenance of the shop and ensuring a welcoming and secure environment for clients. We hope to open the shop three weekdays, based on the number of volunteers who respond. Hours are flexible. We are conveniently located in downtown Silver Spring, If you are interested please contact Dana Henderson at VolunteerSilverSpring@Rescue.org or at 301-562-8633 x227 and help make Montgomery County's new residents feel welcomed!

HELP OTHERS TO COPE

The Widowed Persons Service will be sponsoring a training session for outreach volunteers. Training

will be open to widows and widowers who have been widowed more than two years

and have made a successful adjustment to their new life. There will be 3 three-hour sessions held at Holiday Park Senior Center in March.



Please call the office at 301-949-7398 to register or, for more information, contact Margaret Schweitzer at

margaret2646@comcast.net

. Margaret is a fellow RSVPer who also volunteers with Meals on Wheels of Takoma Park.
Keep up with the latest volunteer news & opportunities!
FREE INCOME TAX PREPARATION BY TRAINED VOLUNTEERS
OFFERED AT VARIOUS SITES THROUGHOUT THE COUNTY

For Seniors and
other Montgomery County Citizens with Low to Moderate Incomes.
For more information and to request an appointment online:
Click HERE
Call for an appointment:
240-777-2577
The Scheduling Office
is now open
Monday thru Friday
9:00 am - 3:30 pm
Sponsored by
RSVP of Montgomery County, AARP and IRS.

REBUILDING TOGETHER MONTGOMERY
NEEDS VOLUNTEER HANDYMEN, PLUMBERS, ROOFERS.....
In Montgomery County there are over 12,000 very low-income, owner occupied households, nearly half of whom are elderly. Many of these residents are in need of home repairs. Rebuilding Together Montgomery coordinates the right skilled labor, the materials and the project, completely free to the homeowners, who are only asked to welcome the volunteers into their homes and work alongside them when possible.
Most handyman jobs are very small, lasting only a couple of hours. Rebuilding Together is looking for skilled trades volunteers (those with a fair amount of experience in plumbing, electrical work, carpentry, roofing etc.) Retired contractors are very much needed for this opportunity. For more information, call Emma Byrnes at 301-933-2700 x308, or email her
HERE.
Link to the service opportunity on the Montgomery Volunteer Center website HERE.

SENIOR DISCOUNTS IN OUR COMMUNITY
Here are some more discounts available to seniors throughout the DC metro region.
Inclusion on this list is not a guarantee and does not represent an endorsement or our recommendation.
Boston Market: 10% off for seniors 65+
Dunkin' Donuts: 10% off or free coffee for 55+
Harris Teeter's Club 60: 5% off every Thursday for seniors 60+
ALERT MONTGOMERY
There may not be any snow storms this year to worry about, but there are still plenty of alerts that would be useful to get on your computer or mobile device. Receiving traffic accidents, road closures, crime alerts and other breaking news helps you stay safe and connected in your community.
To sign up, click HERE and then click on New Users on the left hand side of that page, and follow the directions. Your alerts can be as broad or as narrow as you wish.
Join 350,000 of your neighbors using this FREE service.
YOU ASKED FOR MORE FREE, CLICKABLE, GAMES
SO WE FOUND THEM!
Try solitaire, backgammon, beach Sudoku, and dozens more.
Mont
gomery County Volunteer Center
Rockville, Maryland 20851
NAMI Montgomery County (NAMI MC) is a local affiliate of the National Alliance on Mental Illness. Since 1978, NAMI has provided self-help, support, education and advocacy for people with serious and persistent mental illnesses, their families, friends and caregivers.
NAMI MC's achievements are made possible by the hard work of devoted volunteers. There are many opportunities for volunteers who wish to help in our Office and Thrift Shop. Hundreds of people volunteer every year from all walks of life, representing all ages and ability levels.
For more information on current volunteer opportunities, please call 301-949-5852 or email members@namimc.org.

EVENT VOLUNTEERS NEEDED
The Jewish Council for the
Employment Expo on Monday, May 21, 2012, and is looking for volunteers to assist with registration and resume reviewing. The event will be held at the Bethesda North Marriott Hotel and Conference Center from 10:00 am to 3:00 pm. The resume reviewing room opened til 4:00 pm.
Volunteers will receive refreshments.
Contact Micki Gordon HERE or call 301-255-4231, or Margo Smith HERE. This is also a great event to attend if you're looking for a new job. Tell your friends!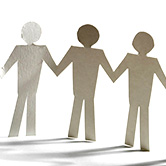 Are you a veteran living in Montgomery County?
The Veterans Affairs Medical Center has outreach staff at the Montgomery County Crisis Center three days per week. If you need assistance, perhaps regarding housing, your health, or legal aid, the Veterans Affairs Medical Center is here to help you.
Monday, 10:00 am - 2:00 pm
Tuesday, 1:00 pm - 4:00 pm
Wednesday 9:00 am - 1:00 pm
1301 Piccard Drive, Rockville, MD
Call Ms. Luecking, Staff Liaison
MC Health & Human Services, at 240-777-1256
for further information.
It's free, it's fun, it's a great way to keep your brain sharp and your mind entertained! You can register for a Word-a-Day newsletter, or use the anagram machine. For instance, the word VOLUNTEER can also spell REVEL UNTO. Nice!
IT'S A PARTY!!
The 20th Annual Maryland Centenarians Recognition Luncheon
The Maryland Centenarians Committee, Inc., cordially invites all Maryland citizens 100 years of age and older, or who will be 100 by December 31, 2012, to attend the luncheon. To make reservations (honorees are free but there is a $27 fee for guests of the centenarian ) please contact:
Deadline for luncheon reservations is March 30, 2012. Centenarians unable to attend the luncheon, but who would like to receive a Certificate of Recognition, should also register and note they will not be attending.

TOUCHING PEOPLE'S LIVES AT BROOKE GROVE
Join the Brooke Grove Retirement Village's volunteer team as they touch people's lives every day! There are a variety of opportunities from group activities to one-on-one engagement. Orientation is required; attend the last Tuesday of each month from 6:30 - 8:00 pm. For more information, contact Nancy Ochsenreiter, Director of Volunteer Services at 301-570-7081 or click
HERE
.
Donating Your Old Computer Helps Your Neighbors
A collaboration of OASIS and The Bethesda-Chevy Chase Regional Service Center, ReCycleMyPC volunteers will rehab your PC and donate it to seniors in our area. To find out when the office is open and accepting donations, mail Gary Cahn HERE (he's a RSVP volunteer at OASIS!).
Other ways to donate everything from mice to monitors are through Project Reboot and MAC of Silver Spring. Just click on the name for more information.