Playbook Release Party


Sunday June 17, approx 7pm
Lexington, MA and online -- hashtag #playbookmusic on Twitter
Playbook
is a set of piano pieces that I created with the students of the Pacem Music Studio of Carroll Ann Bottino. I've published the music book with a CD. The music is a good introduction to contemporary techniques and harmonies. Your students will have as much fun playing them as Carroll Ann's students did.
On June 17, we'll be celebrating the release, at the Pacem studio and online. We'll tweet and post on Facebook and in my Elusive Music blog. For anyone who's not local, plan to join in with your comments or post a recording of yourself performing these pieces.

Call or email me to RSVP and to get directions.
781-862-0884 pmarshall@spindrift.com
Chromatic Club Sunday June 3
Examinate Variations premiere postposted
The Addington-Arnold Duo have postponed their concert at the Chromatic Club, which I announced in the last newsletter. I'll let you know when the premiere of Examinate Variations is rescheduled.
You can hear Orlando Cela, flute and Aaron Jackson, piano on June 3 at 3pm instead.
College Club, 44 Commonwealth Ave, Boston, MA.
More info: http://classical-scene.com/calendar/
Esprit de Cor Friday June 15, 12 Noon
Premiere of my new piece, Labyrinth for 6 horns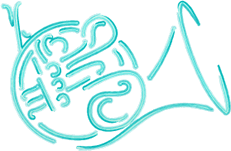 Annual concert by the Esprit de Cor horn ensemble at First Parish, the white church on Lexington's Battle Green at Noon. 7 Harrington Road, Lexington, MA

Also on the program: new arrangement from Wagner's Flying Dutchman by Esprit's conductor David Archibald, traditional hunting-style music by another Weber (not Carl Maria) and music by Bach, Gabrielli.

Tidbits

My current project is turning my local outdoor recordings into a New England nature soundscape and "nature music". Read about it in my
Elusive Music blog
.
Spindrift Commissioning Guild 2012 music is complete, although I have still more ideas for music for the two ensembles (flute-cello duo and flute-piano-percussion trio). I'll let you know when the ensembles schedule their premieres.


Follow @SpindriftMusic on Twitter