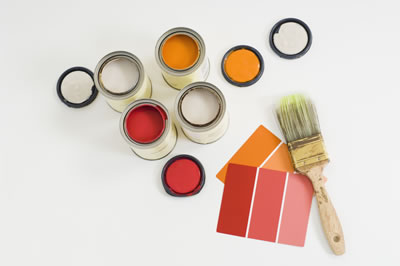 Many of our customers come to us with questions about problems they are having with their painted surfaces. We all know that any paint job is only as good as the preparation of the surface, but there are numerous reasons for interior painting failures. Proper preparation and painting technique, in appropriate air and surface temperatures, can prevent most of these problems.
Here we provide the causes for the most common problems.
Mildew (areas of black, gray, or brown fungus): Caused by warm, humid conditions with poor air circulation, excessive damp conditions, or not properly eradicating the mildew before painting.
Wrinkling/cracking/flaking: Usually a drying interference problem such as painting over an insufficiently dry primary and/or the application of a top finish coat that is too thick.
Caulk failure: Wrong type of caulk used for the job, opening was too large to properly caulk, significant expansion and contraction, prolonged contact with water, or aged caulk that has dried out.
Flashing (shiny or dull spots): Primer was not used on a surface having non-uniform porosity.
Coatoring/splattering: Flow leveling failure indicated by roller marks or brush strokes caused by using low quality applicators or a brush or roller with incorrect nap length for the product.
Picture framing/hat banding: Improper cutting-in technique with brush.
Sagging: Usually appears over glossy surfaces not properly sanded, prepared or use of an inferior application technique.
Poor hiding: Failure to cover existing color is usually a result of an extreme color change when a primer was not used or not enough paint was applied in a consistent, uniform coat.
All of the above problems are occasionally encountered. Most can be eliminated by proper surface preparation: washing, sanding, priming, and using proper painting techniques.
If your particular problem was not explored here, feel free to drop by the store to discuss it with our knowledgeable staff.