Our Partners
Granito de Arena
Montgomery Parks Foundation
Rock Creek Conservancy (formerly FORCE)
Corporate affiliates
A Story in Progress:

Resident on a mission to save local trees

Silver Spring resident Barbara Schubert (far right) is investigating the issue of damage that natural gas leaks can cause to tree roots. Fourteen trees have died in Schubert's Forest Glen Park neighborhood where natural gas leaks have been detected. Her goal is to explore the issue with the county and state in the hope of saving taxpayers the cost of replanting lost trees along county streets. Similar to the principle of tree roots becoming waterlogged, leaking gas can displace oxygen that tree roots need to survive, contributing to the eventual decline of a tree.

Schubert is

pictured above sharing information with other county residents.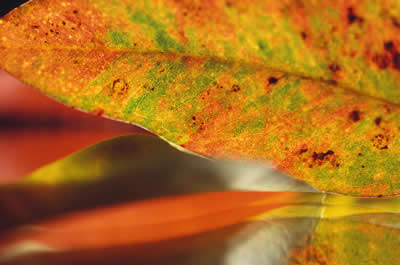 Autumn in Montgomery



Autumn in Montgomery is abundant with conservation-related events and activities. If you want to join thousands of residents doing volunteer work Oct. 16-22 during Community Service Week, please get involved -- and enriched -- at the same time. Conservation Montgomery is one of many organizations with volunteer opportunities listed in a new county database, including activities that qualify for Student Service Learning (SSL) hours for middle and high school students. For general information, visit this site or volunteer for community trash cleanups linked to our Community Stroll series.

Whether you want to volunteer or just enjoy crisp autumn days, please join us for our Oct. 15 and Oct. 22nd Community Strolls. It's a delightful way to get outside, meet others and learn about local natural resources. Find our full list of Community Strolls and descriptions here.

This month, we welcome the Montgomery County Parks Foundation as a new nonprofit partner. The Montgomery Parks Foundation is a champion for Montgomery Parks, promoting the values and benefits of the park system to Montgomery County residents and policy-makers. The Foundation provides opportunities for county residents and businesses to support our parks as members, donors, sponsors, and advocates. Conservation Montgomery will continue to support and be active stewards of our 34,000-acre county park system.


Cubs & Conservation
On Nov. 5th, Conservation Montgomery will partner with Cub Scout Pack 759 from Ashton, the Montgomery County Planning Department, and Bethesda-based Finmarc Management, Inc. to plant trees in the Montgomery Hills section of Silver Spring. This planting project will be the first use of county tree canopy assessment data from a new GIS mapping tool. The canopy assessment will allow the county to target areas where tree canopy is diminished. Pictured: Pack 759 Leader Kevin Hopson (center) speaking at the Conservation Montgomery Open House last month. To his left is Councilmember Roger Berliner.

Open House Photos Posted


Our open house to mark Conservation Montgomery's first anniversary was a success, thanks to those who joined us at the Norbeck-Muncaster Mill Park activity building. A photo album is at this link.
Thanks again to Ken Reichard from Sen. Ben Cardin's office, Lillian Cruz from Congressman Van Hollen's office, and Councilmembers Elrich, Floreen, Andrews and Berliner for joining us. State Delegates Al Carr and Susan Lee, Planning Commissioner Casey Anderson and Parks Director Mary Bradford also made time to stop by and visit.

Energy Efficiency Focus
for the County
Home energy audits, retrofits, and a community workshop will prepare you for the winter months
A Report from our Partners at ecobeco
It's a good tiime to take advantage of energy incentive programs. Homeowners are eligible for energy efficiency rebates from the State of Maryland and from utilities in Maryland including Pepco. Montgomery County has an excellent energy efficiency rebate program. As an example of how these programs work, someone living in Silver Spring, MD can get rebates that cover 70% of the costs of energy efficiency improvements up to $5,300 for a limited time. These incentives help you to target air leakage, insulation improvements, duct sealing and heating and cooling upgrades. In Maryland, you need an Energy Audit from a Home Performance with ENERGY STAR« participating auditor. ecobeco is a member of this program. A more comprehensive list of incentives is available at http://www.dsireusa.org .
Find out more about the Montgomery County Residential Energy Efficiency Rebate Program available to County residents by visiting www.mcenergyfunding.com or you can e-mail questions to help@mcenergyfunding.com. With these tips, you can stay warm and cozy this winter while reducing your utility expenses. Visit ecobeco at http://www.ecobeco.com for more information about the different incentive programs for energy efficiency.
Energy Efficiency Workshop to be organized by Silver Spring Green Nov. 17
The newly formed Silver Spring Green is organizing a community workshop on home energy efficiency set for Nov. 17th at 6:30 p.m. at the Silver Spring Civic Center. There will be Spanish interpretation. The workshop will focus on what's involved in a home energy audit, how to make home energy retrofits that will save money and energy consumption and other tips on lowering your energy footprint. The workshop is free and open to the public.
CLICK HERE TO REGISTER ONLINE.
CLEAN ENERGY BILL ON THE HORIZON
Fall Tree Tips



Fall is the ideal time for planting new trees, mulching, removing invasives and pruning your mature trees to prepare them for winter

. Trees on your property will live longer, healthier lives with proper pruning and care. *Check out the following links.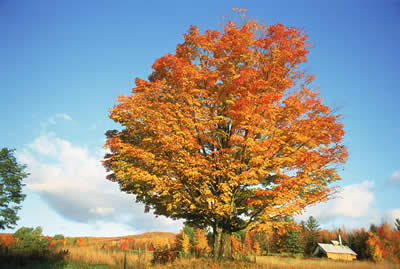 When planting, remember to plant smaller (understory) species beneath power lines. Plant trees that will become canopy or larger shade trees in areas that are clear of power lines. Please note that Pepco, in partnership with Arborday, has started a program to provide 1,000 trees to customers throughout its service territory. Trees provide shading that can help reduce cooling loads in the summer. And not only do trees gobble up carbon dioxide, but they also help reduce your energy bills.
Visit the Arborday website to find out more.
*
Information from Casey Trees, International Society of Arboriculture, ecobeco and Friends of Sligo Creek.
Conservation Montgomery is a 501(c)(3) nonprofit organization dedicated to environmental education education and action to make a connection between the stewardship of local natural resources and community quality of life. Donations are tax-deductible to the fullest extent of the IRS code. To donate or sign up as a member.