October 17, 2010 - Vol 1, Issue 1
News from
Conservation Montgomery
Working together to enhance our quality of life
Please forward this e-mail to friends and

...to receive updates on our events and county programs related to
natural resource conservation and sustaining the quality of life in our communities.

In this newsletter:

Next Community Strolls
Conservation Corner on urban forests

We are running a fall special with a discounted price for family memberships.

Mark your calendars and come out to meet us!

October 23rd

Community Stroll along the Northwest Branch Trail at 9:30 a.m.

We will also have a table set up at the Green Expo at Woodlin Elementary School in Silver Spring, 9:00-noon.

November 20th

Community Stroll through the Blockhouse Point Conservation Park, beginning at 1 p.m.

Audubon Naturalist Society Autumn Lights Fundraising Event at the ANS Woodend Santuary on Jones Mill Road. The ANS reception starts at 6 p.m. Conservation Montgomery Board members and other members will be attending this terrific annual event. Check the ANS website for more details on Autumn Lights.

December 4th

World Conservation Day

Come stroll with us this fall!

Heading to a meeting early Friday morning, I looked over at the cemetery along Rockville Pike where F. Scott Fizgerald is buried. I was reminded of what Daisy's friend Jordan said in The Great Gatsby: "Life starts all over again when it gets crisp in the fall..."

With that, we invite you to come and enjoy crisp fall days with us on our next Community Strolls around the county. Our first Community Stroll through Greenwich Forest in late September was a pleasant opportunity to learn more about this unique planned community, developed by the visionary Morris Caffritz beginning in 1931. We were joined by County Council President Nancy Floreen (and her dog), residents of Greenwich Forest, community members outside of the neighborhood and architecture and history buffs. Peggy Dennis, President of the Montgomery County Civic Federation, also joined us. Thanks go to neighborhood historian Christine Patrick and architect John Jessen for setting up the Greenwich Forest tour. A photo album from the stroll has been published on our Conservation Montgomery Facebook page. Please check out this splendid community.

Our next Community Stroll will be this coming Saturday, October 23rd, with Conservation Montgomery environmental education coordinator Jennifer Chambers. Jennifer will lead a family nature walk along one of the Northwest Branch Stream Valley Park trails. Details about the Northwest Branch family nature walk, our Blockhouse Point Conservation Park Stroll and other items are in this newsletter along with tree-planting tips and new tools for increasing the urban forest canopy in our county. Watch for revisions to our website (www.ConservationMontgomery.org) coming soon. We are adding a "Get there by bike.." feature along with an events calendar and more.

If you are interested in a family membership with Conservation Montgomery, we are offering a fall discount until Dec. 31st as noted in the box at the end of this message. We also welcome new partners this month: Audubon Naturalist Society, the Montgomery Countryside Alliance, Hiking Along and Silver Cycles (as a green business partner in Silver Spring), in addition to Equestrian Partners in Conservation.

Happy autumn,

Caren Madsen
Chairman, Conservation Montgomery Board of Directors

Come for a Community Stroll along the Northwest Branch Trail October 23rd, 9:30 a.m.

One of the best ways to learn about conservation is to actually get out into the communities we value in Montgomery County and experience nature and local culture firsthand. Community Strolls are a way for Conservation Montgomery to provide guided tours and hikes that will highlight some of the county's impressive natural resources and give county residents an opportunity to learn more about environmental stewardship.

Our Strolls feature unique neighborhoods, upland or urban forests, historic sites, hiking trails, parks or areas where there is a pleasant balance of development and green space.

Led by CM Board Member and environmental educator Jennifer Chambers, the stroll on Saturday will be a family nature walk along the Northwest Branch trail, starting at the Kemp Mill trailhead. CM "Strollers" (as in people walking, instead of the kind with wheels) will focus on trees and the importance of a healthy tree canopy in our communities. To get an exact location for the start of the stroll, please send an e-mail before the date to

ConservationMontgomery@live.com

or to

Jennifer@hikingalong.com

Start time: Oct. 23rd, 9:30 a.m. at the Kemp Mill trailhead on the Northwest Branch. Stroll ends at 11a.m. Donations from Strollers are suggested but not required. When you arrive, look for the large "Conservation Montgomery" banner and gather there. Your Stroll guide, Jennifer Chambers, is pictured and she has offered you a Google map to find the starting point.

Here is Jennifer's map of the meeting point.

We'll see you on the trail!
Blockhouse Point Conservation Park Community Stroll Set for November 20th
Join Conservation Montgomery for a walk through Blockhouse Point Conservation Park. This is an area rich in the natural and cultural history of the Potomac Valley. This approximately 630-acre park features mature upland forest, floodplain forest, wetlands, streams, river-rock outcrops, at least nine species of threatened, endangered, or watch-list plants, a diversity of wildlife and grand views of the Potomac River and C&O Canal. The Park also encompasses historic Civil War ruins of national significance. Stroll leader and veteran environmentalist Ginny Barnes will discuss the true definition of a park and a forest, and what makes our county park system important to the environment and overall quality of life in Montgomery County.

Please bring water to drink on the Stroll. Children under the age of 13 are welcome but must be supervised and accompanied by an adult at all times. Please, no strollers with wheels - just strollers wearing comfortable shoes! Gather where you see a large "Conservation Montgomery" banner at a meeting place to be designated by the leader.
Registration is not required but advised. You will also need to contact the leader prior to Nov. 20th for the exact meeting place location on the western edge of the park. Please send an e-mail to GinnyBarnes@Juno.com, or contact us at 240-793-4603 or at ConservationMontgomery@live.com

Conservation Corner

Facts, Updates and Resources for an Engaged Community

What is an urban forest?


Robert Miller defines an urban forest as the following in Urban Forestry, Planning and Managing Urban Greenspaces.

"The sum of all woody and associated vegetation in and around dense human settlements, ranging from small communities in rural settings to metropolitan regions. "

And what is urban forestry?

A planned and programmatic approach of the development and maintenance of the urban forest, including all elements of green infrastructure within the community, in an effort to optimize the resulting benefits in social, environmental, public health, economic, and aesthetic terms, especially when resulting from a community visioning and goal-setting process. (From the PAS Report, Planning the Urban Forest)

USDA Forest Service Releases New Report on Sustaining America's Urban Trees and Forests
A new report issued this week by the USDA Forest Service discusses the value of the urban forest. The report found that close to 80 percent of the U.S. population (220 million people) lives in urban areas and depends on the essential ecological, economic, and social benefits provided by urban trees and forests. However, the distribution of urban tree cover and the benefits of urban forests vary across the United States, as do the challenges of sustaining this important resource. As urban areas expand across the country, the importance of the benefits that urban forests provide, as well as the challenges to their conservation and maintenance, will increase. The purpose of the report is to provide an overview of the current status and benefits of America's urban forests, compare differences in urban forest canopy cover among regions, and discuss challenges facing urban forests and their implications for urban forest management.

In Montgomery County, the countywide forest cover percentage is about 29% based on 2008 aerial photos. The Ag Reserve is 34% forested. Other suburban areas are 38% forested. Areas outside of the Montgomery County urban ring are 18% forested and the urban ring of the county is 13% forested. The national non-profit American Forests notes that a healthy urban residential tree canopy goal for our area is 25% and 50% for suburban residential zones. The American Forests goal counting all zones is 40%.
Street trees are a part of our county's urban tree cover or urban forest. The road rights-of-way are home to over 425,000 trees under the jurisdiction of the Montgomery Department of Transportation (DOT). Street trees provide countless benefits including beauty, shade, stormwater mitigation, traffic calming, and carbon sequestration. They are seen by tens of thousands of residents every day, a powerful symbol of commitment to our environmental quality of life. Every year, the county has removed about 2,100 trees and plants about 1,700 trees with a planting budget of $247,000. In 2010, the entire tree planting program was eliminated due in the approved county budget. Although the county has a Forest Conservation Law to address larger tracts of forest, there is currently no urban tree ordinance or law to protect smaller areas of urban forest or mature trees on individual lots.

Some of the Key Highlights/Summary/Key Findings from USDA's
Sustaining America's Urban Trees and Forests: A Forest on the Edge Report
In 2000, 3.1 percent of the conterminous United States was classified as urban, yet this small percentage of land supports 79 percent of the population, or more than 220 million people.

Urban land is expanding at a considerable rate and is projected to increase substantially over the next half-century. The Northeast and Southeast are the most urbanized regions of the country and four states in the Northeast are projected to be more than half urban land by 2050: Rhode Island, New Jersey, Massachusetts, and Connecticut.

Based on photo-interpretation, tree cover in urban areas of the conterminous United States is estimated at 35.1 percent (20.9 million ac). As urban areas expand, the amount of urban forest will increase and urban forests will become increasingly critical to sustaining environmental quality and human well-being in urban areas. Careful planning and management will be crucial to maintain and enhance urban forest benefits.

Nationally, urban forests in the United States are estimated to contain about 3.8 billion trees, with an estimated structural asset value of $2.4 trillion. This dollar value reflects only a portion of the total worth of an urban forest.

Urban trees provide innumerable annual ecosystem services that affect both the local physical environment (such as air and water quality) and the social environment (such as individual and community well-being) that influence urban quality of life.
The USDA report can be found by clicking here
What can YOU do?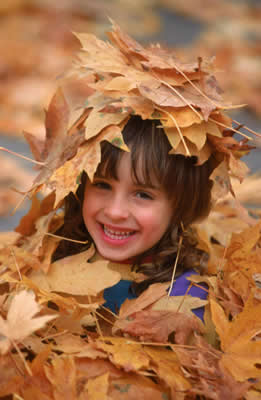 Conservation Montgomery and the
County Forest Conservation Advisory Committee
are discussing the possibility of holding a public education session on our county forest and tree programs and laws. If you would be interested in attending, please send an e-mail to
ConservationMontgomery@live.com
with "FORUM" in the subject line and we'll add you to the invitation list. Or just click on to the "Join Our Mailing List" box near the top of this e-newsletter and you will receive an invitation. Pass the word along to friends who are interested in increasing our county tree canopy. Remember, trees are the answer...
About Us
Conservation Montgomery is a coalition of civic and environmental organizations as well as individual residents interested in a broad spectrum of environmental and quality of life challenges facing Montgomery County over the next decade as the county approaches a population of one million. The organization helps county residents understand their role in environmental stewardship and serves as a resource for informed decision-making among elected officials.
$ave on a family membership this fall

Become a family of Conservation Montgomery members and save on the annual dues. Until the end of the year, we are offering our family memberships for $30. Please make out checks to "Conservation Montgomery" and mail to us at P.O. Box 7292, Silver Spring, MD 20907 or visit our Join/Donate tab at

www.ConservationMontgomery.org

. Your support makes Community Strolls and other Conservation Montgomery community education programs possible. Please write "coupon offer" on the memo line of your check to receive the fall discount.

Offer Expires: Dec. 31, 2010