From Principal
Lynn Main
Last Friday, Lafayette breathed a big sigh of relief as students in grades 2-5, for the most part, completed their annual reading and writing tests. For most of the children, the previous four days were a piece of cake. They knew their stuff and taking tests is no big deal. For others it was a different story.
>>read more
Featured Article

You can use this sidebar to communicate something other than the details of your event to your contacts. It may be news in your industry, organization changes or the results of your most recent website poll. Inserting a link in your article lets you track which topics attract the most interest.
Mark Your Calendar
April 24 (Tuesday)
Principals' Office Hours, 8:45 a.m.
April 25 (Wednesday)
Speaker: Parenting in the Digital Age, 7 p.m.
May 1 (Tuesday)
May 3 (Thursday)
HSA Board Meeting, 6:30 p.m.
Parents' Night at Jake's American Grille, 7- Midnight

May 5 (Saturday)
Spring Fair, 11 a.m.-4 p.m.
Group/Club/5th Grade Picture Day
May 9 (Wednesday)
Arts Night I (1st Grade; Bands, Ensembles), 6:00 p.m.
May 10 (Thursday)
HSA Election Meeting, 6:30 p.m.
Speaker: Hidden Connection Between Food and Childhood Ailments, 7:00 p.m.
From the HSA
Dan Aladjem & Jenny Murray, co-presidents
In honor of the DC CAS, I thought that this week we might try a little HSA CAS for parents. Answers and a scoring rubric will be in next week's Tuesday Bulletin.
1. Who is the Assistant Principal at Lafayette?
a. Michael McCoy
b. Peter Young
c. George Young
d. Lynn Main
2. Fill in the blank. Who is your child's teacher? _____________
3. When did you last speak to your child's teacher?
a. this week
b. this month
c. this school year
d. never
4. Lafayette Elementary School is:
a. an arts-integration school
b. a math-science magnet school
c. a charter school
d. a private school
Spring Fair News: Luau on May 5!
A few reminders from our Spring Fair team:
5th Grade Face Painters Needed
We need 5th graders to help with face painting at the fair. This is lots of fun and any time commitment is welcome. Click the volunteer link below to let us know when you can help!
Bike Donation Time!
The Spring will be having a Bike Swap again this year on May 5. Please contact Jeff Hagquist for information on where to bring your donated bicycle.

Start planning what flavors you will bring to the SPRING FAIR BAKE SALE!!!
We can use all kinds of baked goods, so ask YOUR kids about the treats THEY would spend their allowance on!!!
Are you famous for your Salad?
Salads wanted for the popular salad table at the fair. Fruit, lettuce, pasta, etc. Use your imagination. We can also use people to help man the table, especially from 11:30-1:30. If you can make a salad, or wield some salad tongs, please email Lisa McLish
Calling all Volunteers!
If you haven't yet signed up for a shift at the fair, click here.
Shop at Politics & Prose, Eat at Terasol and Comet Pizza to Support Wilson High School!
Plan to shop and eat March 3 & 4

Come shop at Politics & Prose, 5015 Connecticut Avenue, NW, Saturday and Sunday, March 3 & 4 to help raise important funds for the Wilson PTSA. Politics & Prose will donate 20 percent of all book sales to the PTSA if you tell the cashier that you're a Wilson supporter. In addition, teacher and library "wish lists" will be available at the Wilson table, across from the children's section.
Afterward, dine at nearby Comet Pizza or Terasol Restaurant, identify yourself as a Wilson supporter, and the restaurant will donate a portion of your tab to the school. Please urge your friends and neighbors to shop and eat in support of Wilson!
Lafayette Needs Your Used Books + CDs!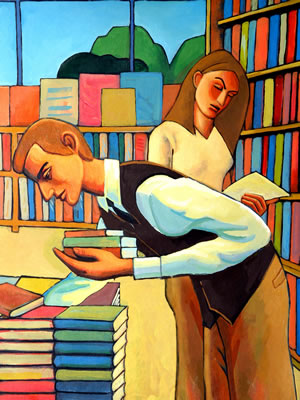 Please donate your gently used books, cds, and video games for the Book Sale at the Lafayette Spring Fair. Drop off in the Great Hall or, for larger donations, email co-chairs Teresa Gionis or Gayle Moseley.
Children's books especially welcome.
Book Drive THIS SUNDAY APRIL 29, 2:00 - 4:00 p.m., 5800 Broad Branch Road (at Oliver) Free lemonade and popcorn to all who drop off gently used books, cds, dvds. No textbooks or VHS tapes please.
Images Cover Design Winners!!!
Congratulations to the following students whose cover designs will be included in our 2012 anthology IMAGES: Torin O'Brien and Iona Volynets- COVER, AJ Branton- Back Cover. Rosalia Inglima, Ana Gunther, and the team of Jessica Riegal and Marlene Hujer tied for Title Page, so we will try to incorporate all of their designs somewhere. In addition, we have autograph pages by Lindsay Grosser, Anna Nachbar-Seckel, Emily Walke, Noah Gross, and the team of Katie Cunningham and Clare Trinity.
IMAGES 2012, our beloved Lafayette Art and Literary Anthology, will be on sale at each of our two ARTS NIGHTS
in May.
Student Council News: Bake Sale and Pajama Day on Friday
This Friday, April 27, the Student Council will be having a bake sale after school with cupcakes, cookies, brownies, and more. Everything will cost $1 and all proceeds will go to the Washington Humane Society.
That same day (Friday the 27th) will be pajama day for the entire school. So come and wear your comfy pajamas and get yummy treats when the school day is over.
We can make animals happy and healthy in D.C.!
Lafayette Parents' Night at Jake's May 3rd
Join us on
Thursday, May 3 from 7:00 p.m. to midnight for
Lafayette Night at Jake's Boiler Room. Jake's is donating 10 percent of the proceeds to Lafayette. Any questions, call 202 441-0925 or click here for more info.
HSA Speaker Series
The HSA speaker series continues in April and in May -- please mark your calendars now and plan to attend these events!
Parenting in the Digital Age: Raising Good Digital Citizens. Wednesday, April 25, 7-8:30pm, Lafayette cafetorium.
Are you worried about your kids' use of technology, cell phones, and the internet? Join us for tips on raising responsible digital citizens, internet safety for elementary aged children, family media management, cyber-bullying, texting and cell phone use. Our speaker will be Dr. Ruth Zitner, a Lafayette parent and clinical and forensic psychologist with over 20 years of helping children and families find emotional well-being and balance in their individual and family lives. She has worked with many children, teens and parents in creating sensible media plans and fostering dialogue between children and parents.
What's Eating Your Child? The Hidden Connection Between Food and Childhood Ailments. Thursday, May 10, 7-8:30 pm, Lafayette cafetorium.
Join us to talk about the connections between food and common childhood ailments such as anxiety, recurrent ear infections, stomachaches, picky eating, rashes, ADHD, and more. Our speaker, Kelly Dorfman, is a nutritionist who has specialized in the connection between children's health and behavior and the food they eat. Ms. Dorfman has been called a nutrition detective who integrates information from many sources to find practical solutions for even the most complex ailments and symptoms. She is also a popular speaker and workshop leader and author of the book, What's Eating Your Child? The Hidden Connections Between Food and Childhood Ailments, which was published last year.
Arts Integration Open House Schedule
Jackie Snowden, Arts Integration Coordinator
Parents: as we continue to "embrace the concept of using Arts Integration as an approach to teaching" (LES Vision/Mission Statement), we would like to invite you to our first Arts Integration Open House on Monday, May 7th and Tuesday, May 8th from 9:00-12:00. The schedule is >>here. Each classroom teacher will be teaching an arts integrated lesson for you to see for yourself one of the many ways we are integrating the arts at Lafayette. Please feel free to email Jackie Snowden with any questions or comments.
Class Picture Day
Class Picture Day takes place one week from today on Tuesday, May 1st. Pre-order forms and payment envelopes will be sent home this week via backpack express. You must pre-order the class photos - there will not be a proof of the class photo to review prior to purchasing. Students can however, bring money back to school for a few days after the picture day. Please note that purchasing the class photo is strictly voluntary. However, the Lafayette HSA does receive a percentage of the proceeds. Club, Group, and Team photos and the 5th Grade Panorama will be taken on Tuesday, May 8th.
Community Notices
Book Drive for Ethiopia Reads
Have old books lying around!?!? Why not donate them to Ethiopia Reads? Boxes will be left in the Great Hall next to the security desk. Please gather all children's and/or adolescent books (chapter, picture, and nonfiction and reference books published since 2000) .Please make sure that the books are lightly used. The boxes will be in the Great Hall from Monday, April 30 to Friday,May 4. All book donations will be greatly appreciated.
GirlsUp!
Enrollment is now open for GirlsUp's extraordinary week-long summer programs for girls aged 10-13. Through its interactive, interdisciplinary programs, GirlsUp encourage girls to develop genuine character, robust confidence and critical life skills. The program provides a unique setting for a girl to construct a healthy self-image, think creatively, assess choices critically and begin to find her own voice. GirlsUp is also a proud partner of the United Nations Foundation. Summer 2012 sessions will be held on July 9-13 at two sites, Stone Ridge School and Chevy Chase Elementary, and on July 16-20 at Chevy Chase Elementary. Learn more at www.GirlsUp.org
Book Club
I am a ninth grader at Woodrow Wilson High School, a former Lafayette student and a book lover. I am a part of a new program called the Future Project and would like to form a new kind of book club at Lafayette to share my love of reading with the world. Books are a constant companion and a window to adventure and exploration without ever leaving your hometown. Despite popular belief, reading can be fun. It just has to be discovered. Fourth and fifth graders are invited to attend an interest meeting on Monday, April 30 at 3:45. Cookies and juice will be provided. If you would like to learn more about the book club, parents may also attend or email me, Julia McGurk. If you would like more information on the future project, you can visit the Project Future website. Hope to see you there!
Language Study
I am a Lafayette & SWW mom and a Georgetown University researcher currently looking for participants for a study on the effects of learning a foreign language on cognition in older adults (see New York Times science section article on bilingualism from Sunday 3/18). If you have some college education, are 60 or older, and are a native English speaker who speaks, reads, writes, and hears Spanish on a regular basis OR a native English speaker with limited experience with foreign languages, please contact me - Cristina Sanz - at
sanzc@georgetown.edu
by May 1, 2012.
You will be compensated for participation. This is an ongoing study, and we can meet your scheduling demands.
"What to Do With Worry: Helping Kids Handle Anxiety" For Our Kids, For Ourselves lecture presented by Erica Berger, LCSW
This presentation will describe four aspects of anxiety and how to best support children in managing each one. We will discuss when anxiety is a problem, when it is most likely to occur, and helpful stress management techniques that can prevent anxiety. Anxiety disorders will also be outlined, in order to help recognize signs that a child might need professional help, in addition to parental support.

Sunday, May 6
2:45 pm - 4:30 pm
Ohr Kodesh Congregation, 8300 Meadowbrook Lane, Chevy Chase, MD 20815

Admission: $12, $15 at Door RSVP


Thank You Lafayette Sponsors!
These organizations support Lafayette through a generous annual donation- please support them!
Make a Submission
Submissions for next week's issue should be emailed to
TuesdayBulletin@gmail.com
. Submissions are due by

3:15 p.m. on Friday

. Submissions received after this time will be included in the following issue, unless instructed otherwise. Please keep submissions brief. Longer articles may be truncated at the editor's discretion, with a link to the full text.