Pregnant Pause
Because there is no health without Mental Health

!
UK CREATES ONE-TO-ONE MIDWIFE PROGRAM TO COMBAT POSTPARTUM DEPRESSION AND AUGMENT MATERNAL CARE
UNITED KINGDOM-- The National Health Service of the United Kingdom has
recently announced that every pregnant woman will be assigned an individual midwife/home visitor who is extensively trained in spotting the early signs of postpartum depression. According to Cathy Warwick, head of the Royal College of Midwives, "These are positive plans from the government targeting areas of maternity care that are under-prioritised and under-resourced." The government also will increase support for women who have experienced miscarriages or stillbirths.
This program sets a standard of care that allows every pregnant woman to get individualized attention from a midwife, have more control over her own birthing situation, and receive more maternal mental health support.
To learn more about this UK initiative, read this news article.
GENETIC VARIATIONS MAY INDICATE RISK OF POSTPARTUM DEPRESSION
Researchers at the University of Warwick have identified specific genetic
variations in women who develop postpartum depression. The genes identified affect the function of the hypothalamo-pituitary adrenal (HPA) axis, which is responsible for hormonal regulation in the body. The study postulates that these genetic elements may influence a woman's development of postpartum depression.
This discovery could lead to the development of a simple blood test to detect risk of postpartum depression. This study highlights the fact that although the Edinburgh Postnatal Depression Scale (EPDS) can identify women who are currently suffering from postpartum depression, it cannot detect future risk of developing the illness. The discovery of these genetic variants may allow the medical field to develop a blood test that can identify women who are at higher genetic risk for postpartum depression, leading to more timely, appropriate treatments.
As this is the first study of its kind, more research is currently being conducted to further characterize the genetic risk factors for postpartum depression.


To read more, click here.
DID YOU KNOW?
Postpartum psychosis, a rare yet severe perinatal mood/anxiety disorder, is considered a psychiatric emergency. Researchers at the University of Birmingham studied the challenges that women face in recovering from postpartum psychosis. The researchers concluded that there are specific ways to support the recovery of women who have experienced the illness and that certain measures should be taken to help them feel less isolated in the recovery process. To read more about the study's findings, click here.
Perinatal mood and anxiety disorders affect the physical and mental health of mothers, but also have long-term effects on the health of children and families. In this piece for the New York Times, Dr. Perri Klass underscores the need for pediatricians, OB/GYNs, and family doctors to pay attention to parental mental health. To read the article, click here.
Isis Parenting recently held a webinar on perinatal mood and anxiety disorders. The webinar was facilitated by Dr. Marlene Freeman of the Massachusetts General Hospital and Katherine Stone of Postpartum Progress. To listen to the webinar, simply visit this link.
THE TOP 5 POSTPARTUM DEPRESSION MYTHS IN THE LATINA COMMUNITY, DEBUNKED
Physicians at Mount Sinai Hospital have compiled a list of the top 5 postpartum depression myths that affect new moms, particularly Latina mothers:
"Myth 1: I feel so bad. Shouldn't I be happy about my newborn? Maybe I am a bad mother.
Myth 2: My mother says that postpartum depression has not affected women in our family. If I speak up, they'll think I'm crazy!
Myth 3: Because of my age, I am at a higher risk for experiencing postpartum depression.
Myth 4: Postpartum depression cannot be prevented. I just need to get through it.
Myth 5: I would rather just put up with postpartum depression than be prescribed medications that will affect my breast milk and harm my baby."
In this article, physicians from the Mount Sinai Hospital debunk these myths and explain why these myths are false. To read the article, click here.
PROJECT HEALTHY MOMS WARMLINE AVAILABLE TO ALL GEORGIA WOMEN
The Project Healthy Moms Warmline is available to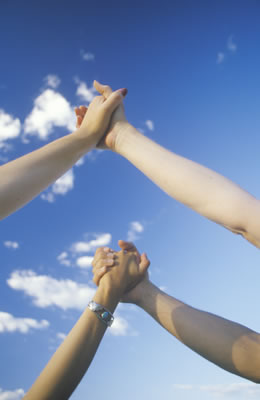 ALL Georgia women seeking peer support and resource linkage for perinatal mood and anxiety disorders! Georgia women can phone in to the toll-free Project Healthy Moms Warmline at 1-800-933-9896 (x234), call the local Georgia number at 678-904-1966, or email PHMhelp@mhageorgia.org to contact a survivor of a PMAD who can provide emotional support and suggest appropriate resources. Please leave a message when you call the Warmline, and a support person will respond as soon as possible. It does get better!
Toll Free: 1800-933-9896
Local: 678-904-1966
Email: PHMhelp@mhageorgia.org
WE NEED YOUR SUPPORT!
Project Healthy Moms
is an important initiative of MHA of Georgia. Perinatal mood disorders are the most common complication of childbirth.

In the United States, between 10% and 15% of new mothers suffer from these devastating illnesses which, if not properly treated, can have a long-term negative impact on the health of not only the mothers, but their children and families as well. Our goal is to increase awareness, identification, treatment, and support of perinatal mood disorders in Georgia, while also reducing the stigma associated with them.
To learn more about Project Healthy Moms,

click here.
Project Healthy Moms is only one of many programs developed by MHA of Georgia to further our mission of enhancing the mental health of all Georgians through education, outreach, and advocacy.
Click here to learn more about MHA of Georgia's other programs. Your support will help us continue our work educating Georgians about mental illness, striving to eliminate stigma, and advocating on behalf of people with mental illness in our state. Click here to support MHA of Georgia.
SPONSORS OF PREGNANT PAUSE