Dear Friend,
Would you like to return to pain-free living without having to resort to harmful drugs or surgery? Are you afraid that surgery is your only option and feel skeptical about anything else? If you answered "yes", then you must read this message.
What is it?
Carpal Tunnel Syndrome (CTS) is a repetitive stress injury. It usually develops slowly over time. The repetitious contraction and relaxation of arm muscles that enable continuous hand and finger movement can irritate the nerves, tendons, and fascia (muscle covering) in the arms, wrists, and hands.
The warning signs of CTS are numbness, tingling, weakness of hands, neck tension, night pain, swelling, abnormal sensation, and hand clumsiness. CTS results from compression of the Median Nerve within the carpal tunnel. The Median Nerve originates in the neck and travels under your collar bone, down the center of your forearm and through the carpal tunnel to the hand muscles.
What causes it?
The Median Nerve can become compressed anywhere along its course from the neck to the carpal tunnel. Misaligned bones in the neck, tight neck muscles, cervical (neck) ribs, shoulder dysfunctions, inflamed tendons, and misaligned carpal bones are all capable of compressing or irritating the Median Nerve, resulting in the symptoms of CTS.
Most doctors assume that it's all in your wrist or hand, but did you know that most carpal tunnel syndrome victims have a primary median nerve 'crush' site in their neck? Medical doctors are trained to diagnose and treat symptoms, and with this approach, it is easy to miss the neck when treating pain instead of the cause. However, sometimes the nerve compression is so advanced that drugs and surgery may be the only courses left to take. So don't wait so long that even you may need surgery!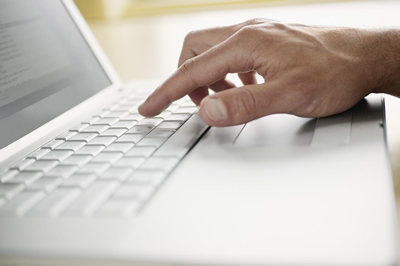 What to do about it?
Now is a great opportunity for you, or someone you know, to come in and see an experienced doctor who has been successfully treating patients for the past 20 years without relying on surgery or drugs.
So remember, structural misalignments in the neck caused by years of poor posture and prior trauma can compress the nerves that travel to the hand, making the person more susceptible to hand symptoms such as pain, numbness, tingling, and weakness of grip. It would be worth your time to get this checked out.
Taking the time to read this message shows that you have some serious concerns about your hand symptoms. Some people, believe it or not, try to get by in life with their symptoms and take no action until their hands are about ready to fall off. At this point, the chances of recovery are slim. If you are ready for change and would like to find out if your problem can be helped without surgery, then call for an appointment today.
Call today for more information - (831) 459-9990!
Please forward this on to someone you know who might need my help.
For Better Health,
Dr Duncan McCollum DC
831 459 9990