Township 9 Project Strikes Gold with $1.3 Million Award
Sacramento's Township 9 project recently received $1.3 million in funding as part of the
S
tate of California Housing and Community Development's Catalyst Projects for California Sustainable Strategies Pilot Program. The 65-acre River District project is a Gold designee, and among
only four other communities to receive the top award. With the designation, project representatives will also receive technical assistance from a variety of state departments and agencies
and bonus points when applying for select future
state funding programs. This program is envisioned to bolster projects that demonstrate their commitment towards sustainable communities, as well as provide for additional housing and job opportunities. Contact Rachel Hazlewood for more information.
Streetcar Study Envisioned for Downtown
More than 60 years ago, a streetcar glided through Downtown Sacramento and it seems what was once history may soon glide again. The City's Transportation and Economic Development departments will partner on a Streetcar Planning Study to examine potential streetcar lines, the economic and transportation benefits, and financing options for the construction and maintenance of those lines. Considered a tool for economic development, across the nation, numerous cities have either introduced or reintroduced streetcar networks as a means to circulate residents, workers and visitors between key destinations. In September 2010, the City released a request for proposals for the study. City Council will consider the selection committee recommendation for a consultant in January 2011. Contact Denise Malvetti for more information.
One Stop Enterprise Zone Website
Are you in the zone? A new, one-stop Web site for the Sacramento Enterprise Zone (SEZ)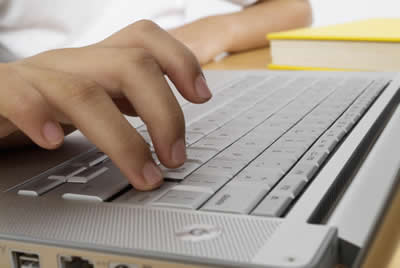 is now available. Users can obtain information about the SEZ, including benefits, credits and other incentives. Businesses who want to determine if they are within the Zone should visit www.sacez.org. The SEZ is administered by the City and County of Sacramento, the City of Rancho Cordova, the Sacramento Employment and Training Agency and the Sacramento Housing Redevelopment Agency to promote economic growth through business attraction, expansion and retention. Contact Dean Peckham for more information.
Brokerage Firm Retained to Develop Strategy for City Real Estate
With the help of real estate brokerage firm CB Richard Ellis, a strategic planning process that includes an inventory of city-owned properties is underway. The plan will examine the estimated 2000 city-owned properties and develop a strategic plan that identifies how the City could efficiently manage its surplus properties. This process could also enable the City to potentially generate revenue through either the sale or lease of surplus properties. Contact Melissa Anguiano for more information.
K Street Entertainment Trio Slated to Open Early January
Revitalization efforts on the 1000 block of K Street continue and will get a shot in the arm come early January. Three new entertainment venues-a dance club for the over 30 crowd,
a vintage "dive bar", and a rustic gourmet pizzeria-will open, further creating the block as a key entertainment district in the central city. As this project wraps up, the City is continuing its redevelopment efforts on K Street. The projects that will bring cars back onto the corridor and the development on the 700 and 800 blocks are both continuing to make rapid progress. Contact Beth Tincher for more information about the three entertainment venues.
Depot Park Solar Project
Sacramento's Depot Park has started construction on a 2.5 megawatt ground-tracking solar power system-estimated to reduce the park's power use by 40 percent-at its
350-acre site located in the southwestern portion of the City. U.S. National Leasing LLC of Seattle, the master lessee of the former Army Depot, is installing this system on 18 acres of the park. The installation is expected to be completed by January 2011.This solar power system will generate power equivalent to about 380 homes. Depot Park is home to more than 120 commercial and industrial tenants in 3 million square feet of industrial warehouse, manufacturing and office space. Contact Melissa Anguiano for more information.
Ebner/Empire Hotel Project Now Open

Adding to the historic fabric of Old Sacramento, the $5.9 million reconstruction of the 1856 f
acades of Ebner and Empire Hotels is complete. The year-long construction project replaced a blighted vacant lot with a beautiful, 26,000 square foot, historically accurate structure that activates the K Street walkway, between Front and Second streets. The new building is the perfect backdrop for two new ground floor retail tenants, Chef's Mercantile and Christmas & Company which bring additional quality retail to Old Sacramento. Second and Third floor office space is also available for leasing opportunities. Contact Sheri Smith for more information.