Prepare Now for Pool Season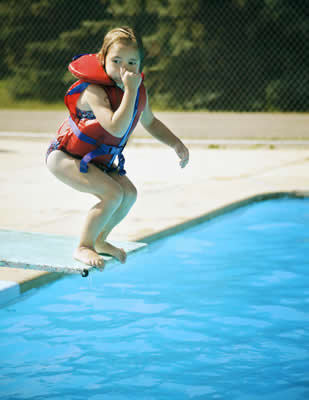 It won't be long until family barbeques, swim parties and backyard fun become weekly occurrences. It won't be long until family barbeques, swim parties and backyard fun become weekly occurrences.
Take time now to make sure that your pool area is safe, your water is sparkling and the motor is running efficiently. Follow these easy steps to a safe and happy summer in your community and backyard:
A good fence is essential to safety. Check with your city to make sure you comply with any barrier regulations for the pool.
Also make sure the gate latch fully engages, is lockable and that the self-closing hinges are cleaned, lubed and adjusted.
If you have a sand filter, you need to backwash until the water runs clear. If you have a DE filter, it needs to be taken apart and cleaned at least twice yearly (this can be more or less frequent depending on the filter size).
The easiest way to track this is to turn off the auto-fill to your pool. Place a 5-gallon bucket on the second step of the pool. Fill it until it is even with the water in the pool.
Watch it for a week; the water in the bucket and the water in the pool should evaporate at the same rate. If you notice the pool-water level is going down, but the water in the bucket is not, you have a leak.
Make sure the chemical levels are appropriate. You can buy a nice test kit for less than $20, take the water to a pool-supply store or have a professional analyze your pool for you.
Check the pool pump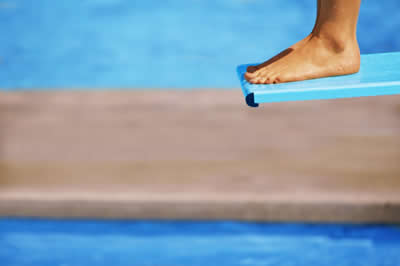 This might be a good time to have a professional check out your pump. Let the system run a couple of hours before he shows up. If your pool technician deems it necessary to install a new pump, it will need to comply with any state mandates regarding pool pumps.
How does your plaster look? The plaster coating on a pool can last seven to 10 years, depending on how well the pool has been maintained. If it is looking stained, consider draining it and having the pool acid washed.
If rust stains are peeping through the plaster from the rebar or gray from the gunnite, it is time to replaster the pool.
Spas are like pools on steroids -they need extra attention. Four people swimming in a 500-gallon spa is equal to 160 people in a 20,000-gallon pool. Spas get contaminated much more quickly. Also, the warm water in a spa contributes to staining and water hardness at an accelerated rate. Spa owners need to be extra diligent in caring for their water and equipment.