All meetings of the association board are open meetings. Residents are encouraged to observe meetings and read approved minutes. Residents who wish to address the board are welcome to do so during the homeowner forum conducted at the beginning of each business meeting.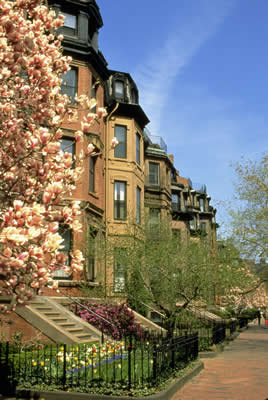 Should You Rent Your House or Sell It?
In most cases, moving means selling one's home. After all, it's usually a necessary step in affording a new home. But for various reasons some people choose to rent out their homes instead. In some instances, people know that they'll be leaving only for a year or two - perhaps while they pursue a graduate
Do You Know Where Your Association Documents Are?
When you bought a home in your community, you should have received copies of all the governing documents-including the rules and regulations-prior to or at closing. Sometimes these documents get lost among all the other papers you received at closing.
Why Do We Need Reserves?
Equipment and major components (like pool decking, community gates) must be replaced from time to time, regardless of whether we plan for the expense. HOA's have to plan and set the funds aside now. Reserve funds aren't an extra expense--they just
Industry Briefs (click the headline to read the full story)
What is the Value of an HOA?
Ever wondered why you have a homeowners association? Your association may be your best tool to protect the value of your home and the quality of your neighborhood. Community associations do any number of different things, such as setting and collecting the maintenance fees required and needed to run an association,
Poor Florida. The state that is home to Disney World, key lime pie and the Daytona 500 hasn't had much to crow about when it comes to real estate in recent years. Sorry to break it to Sunshine Staters, but they shouldn't be expecting a rebound anytime soon either. That's according to Local Market Monitor (LMM), a Cary, N.C.-based real estate research
Recession Could be Opportunity to Reshape, Improve Communities
Quite a mess we made of this beautiful valley. Half-finished projects that are concrete and steel corpses of fantasy economics. Subdivisions that appear out of nowhere, desert Leavittowns that manage to be both incredibly dense and totally car-dependent. Empty condo towers. Schools that resemble prisons. Half-empty strip malls. Seas of parking
A Quarter of Nevadans in Foreclosure Could Pay but Walked Away
Nearly one-fourth of Nevada homeowners in foreclosure walked away from their mortgage obligation despite having the ability to pay, the Nevada Association of Realtors reported January 25th. Many of the 23 percent who walked away said they were advised by trusted confidants that a so-called "strategic default" was in their best financial interest, the
Tips for Choosing a Real Estate Agent
Choosing a real estate agent is one of the most important decisions a home buyer or seller can make. Before the home shopping season gets underway, here are some tips to help find an agent that's right for you. 1. Research: Do some legwork. Literally. Take a walk or drive around your neighborhood and check out the for-sale signs.
Surge in December Sales Gives Housing Industry Hope for 2011
Sales of U.S. previously owned homes jumped more than forecast in December as buyers tried to lock in low mortgage rates before the economic recovery pushed borrowing up further. Purchases of existing houses, which are tabulated when a contract closes, increased 12% from November to a 5.28 million annual rate, figures from the National

Hiring a Maid Service for Your Home
Not many people have the time to clean their own house anymore. More and more people are looking for a good maid service that is safe and reliable. A good maid service is actually not that hard to find. There are hundreds of maid services out there who do a great job at keeping your home clean. How do you know which ones are safe and reliable? You