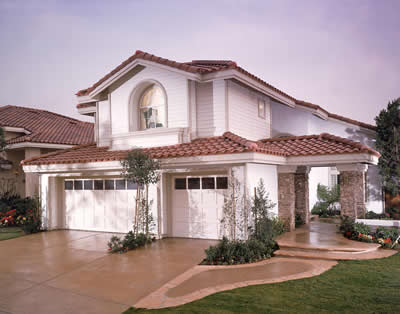 Be Thankful for Your HOA
A neighborhood's homeowner's association (HOA) is often the object of complaints within a community. While you may be angry to receive a letter alerting you that it is time to mow your lawn, repaint your house, or that your holiday lights have been up too long, you should always be grateful for your HOA.
Bridging the Communication Gap Lack of communication always tops the list of homeowner concerns about community association living. Yet, most boards try very hard to keep residents informed. Below are five no-cost ways to enhance communication. See if one or more works for
Your Annual Personal Budget
A personal budget is a simple and effective way to keep your financial standing clear and under control. So why is it that so many people avoid making a budget? One reason is that our lives have become very busy and complex, and creating a budget means

Prepping for Fall Planting

Time to switch from your summer planting scheme to your winter planting scheme with plenty of pansies, calendulas, and other cool-weather plants. It's time to get planting again. The pleasant weather is great for planting perennials, ground covers, herbs, roses, and
Crime in the Las Vegas Valley dropped overall in 2009 for the third straight year, following the nationwide trend. According to the FBI uniform crime report, the Metropolitan Police Department reported a 2 percent decrease in violent crimes from 2009 to 2008.

In some parts of the Las Vegas Valley, home prices have recently gone up - by double digits.And even where prices went down from the second quarter of last year to the same quarter this year, it was mostly in higher-end subdivisions where prices had dropped.
As flag disputes between homeowners and HOAs garner national attention around the country, these conflicts serve as reminders to community association managers and HOA boards about the need to have rules that are clear and comply with state statues.
First-time home buyers find their special place even in tough times. Despite bleak housing reports and Las Vegas leading the nation in foreclosures, many valley real estate agents would say this is definitely a buyer's market.
If you are thinking of doing some weekend home improvements, make sure you check these out first! A little prep and a few precautions on your next project can save money and help you avoid having to do the job over again.
Ready for some stratospheric real estate bling? As we scan the list of high-end luxury real estate on the market, we see some repeat performers from the 2009 list of the 10 Most Expensive Homes for Sale on Zillow...Nevada is included!
There are ways to lessen the chance of burglars robbing a home. It is important to avoid using automatic door openers and not hiding keys in obvious places. Many people do not realize that their homes are vulnerable to home robbery.
Switching from incandescent light bulbs to more energy efficient light bulbs like LED lights, compact fluorescent light bulbs or halogen light bulbs? According to the latest reported statistics from Statistics Canada, 84 percent of Canadians have switched to some type of energy.

Most Neighbors Still Connect the Old Fashioned Way
Online social networking doesn't do it for neighbors wanting to keep in touch with neighbors. Internet tools are gaining ground, but face-to-face encounters and phone calls rule as the most common methods of interaction in the hood.
Tips for a Successful Garage Sale
Whether you are jump-starting a move, decluttering for a showing, or looking to make some extra cash, a garage sale can be a great way for a homeowner to declutter. Here are some helpful tips to make your next garage sale a success.
Is Your Home Wired Properly?
We all know that as things age, they often need replacing but sometimes homeowners neglect to take care of their home's electrical wiring and that can set them up for potential danger. Electrical consumption on average is up about 400 percent in most homes.
The loss of revenues, because of a poor job market, a depressed real estate market, and an excessively high foreclosure rate, has caused many Community Homeowner Associations to struggle financially.
Anyone who has ever had anything to do with condo and homeowner associations, knows that good communications is one of the most important areas the leadership and management have to be concerned with.
Cheerful and sophisticated at once, turquoise is Pantone's colour of the year and it's the perfect hue to add some "happy" into your home decor. 2010's hottest colour can inject some cheer into your home decor. Get inspired by 10 terrific turquoise finds you'll want to invite into your home.
Contact Us Now
1-800-726-1991 or email
Ask the Expert
Madeline A. Kerins, PMP


You can increase your chances of getting your dream house in a competitive housing market, and lower your chances of losing out to another buyer. To learn the latest on the current housing market and to see what Madeline has her eyes on, please click here for further details or call Madeline at 702-251-4533.
NV
20th Annual CAI Day
CAI Nevada is holding their annual Community Association Trade Show at the Gold Coast Casino, Oct. 16 from 8:00am - 3:30pm. This FREE event is an incredible opportuity to network, get ideas and learn more on how to run your HOA like the business it is.
Happy Halloween
On Oct. 27th, Terra West will be conducting their annual Halloween party for the Women's Development Center of Las Vegas. Every year members of the Terra West family volunteer to help provide a safe alternative to the traditional "trick or treating" for the children and their mothers. To find out how you can make it a "Happy Halloween,"
email:
UT
Snow Canyon Half Marathon and 5K, and Tuff Kids
November 06, 2010
8:30am
Fee: $35 Half Marathon, $25 5K, $10 Tuff Kids Run 1 mile, ½ mile, 200 meter dash.
Pre-registration accepted until Oct.29. Late registration is open until Nov. 3 with an additional $10 late fee.
NO REGISTRATION ON DAY OF RACE.
"Let's Talk"
(Nevada Offices Only)
Legislative Town Hall Meeting
Terra West is holding an open house for HOA members who want to share their concerns with NV Lawmakers. The event is being held during the first part of Nov. at 6:00pm. Call 702-251-4517 for more information or keep watching for further details.
Terra West E-News Briefing is your one and only source for up-to-date news on community trends, updates and beyond.