Two big Island events are fast approaching!
Rotary Auction
New to the Rotary Recycling Team this year is the Lawn of Opportunity (the LOO), where materials formerly destined for the Dumpster will have one last chance at survival by a crew that recognizes their potential for reuse or recycling. If you would like to join the Recycle Team or specifically, the LOO, please contact Joanne Ellis.
Grand Old Fourth
Vendors are required this year to give out food and poured drinks in compostable containers only, so we should be able to cut landfill-bound waste by another 50%. To make sure the compostables, recyclables and landfill trash end up in their respective receptacles, BI Zero Waste needs over 50 volunteers that day to help out at the waste stations. Join us for a shift! Please contact Diane Landry.
Low-tide Beach Exploration
Wednesday, June 20
11 am to 1 pm
Fay Bainbridge Park
This is a great beach for kids and for people who find rocky beaches a challenge to navigate. No sign-up is necessary to attend a beach exploration with us -- just show up at the site and look for beach naturalists in their new neon-green vests on the beach. More information about beach explorations can be found HERE.
Upcoming Explorations:
Sunday, July 1 8:30 am-10:30 am, BI ferry dock beach (-2.6)
Sustainable Food & Agriculture Systems


with John Gardner and Tony D'Onofrio

Friday June 8th, 5:30 pm to 7 pm
Explore the history, politics and economics that lead to the current energy intensive agriculture system and discuss trends that favor a shift to a more sustainable food system.
Sustainable Bainbridge is excited to partner with the Chamber of Commerce, Bainbridge Graduate Institute, and the Bainbridge Public Library to bring you this inspiring and informational series. Admission for this lecture is $10, and you can reserve your tickets HERE. Don't miss it!
Weed Warriors
Strawberry Plant Park
Saturday, June 23
1 to 3pm
Friendly natives attacked by life-threatening invaders!
Noxious weeds threaten to overcome the recently-planted natives before they are established enough to compete. It is essential to rid the small park of weeds now, before they set seed. Join Weed Warriors at Strawberry Plant Park at the far south end of Weaver Road. For more information contact Jeannette Franks and sign up to receive notices of upcoming weed pulls.
West Sound Time Bank


Informational Sessions
Bainbridge Island
Marge Williams Center Conference Room
221 Winslow Way West
Wednesday, June 13, 11 am - 12 pm
Tuesday, July 10, 2 - 3 pm
Suquamish
Suquamish UCC Church/Community Center
18732 Division Avenue Northeast
Tuesday, July 24, 7 - 8 pm
Save the Date: Family Picnic Potluck!
Saturday, July 28th, 5 - 8 pm
Fay Bainbridge State Park
For more information, visit our website or contact us at westsoundtimebank@gmail.com or 206-842-4800.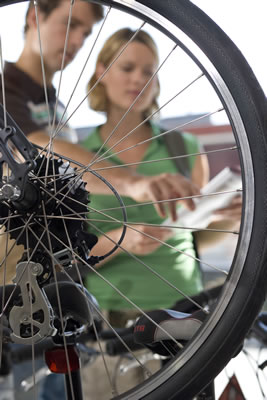 The mission of GO!Bainbridge is to promote diverse transportation for all. We have been working on issues of walking, biking, transit, carpools, instant ride share and electric cars.
Complete Streets are roads which provide safe and pleasant travel for all transportation users, and this is our goal on Bainbridge. We're also making plans for the first Island Walking Festival on September 23!
Contact Dana Berg for more information.
On the Sustainable Bainbridge Blog!
I Love Cheesecake
Jon Quitslund's latest post on the Sustainable Bainbridge blog contains a dessert recipe that you may find appealing. Jon's piece opens with a foretaste of another piece, still in the works, on global climate change and its cumulative impact on our lives in the middle of Puget Sound. It will appear on the blog within the next two weeks.