As we prepare for Earth Day 2012, this is a good time to reflect on the accomplishments of 42 years of Earth Day celebrations. Sustainable Bainbridge is proud of the contributions the Bainbridge community has made since 1970. And we look forward to a future that strengthens our culture of sustainability.


As always, if you have a sustainability issue that inspires or interests you, please let us know! Sharing our ideas strengthens relationships, weaves a community together and becomes the heart of sustainability. You can contact us

by email

or by phone at 206/842-4439. We look forward to hearing from you!
Weed Warriors at Work
If you enjoy being outdoors and getting your gloves and work-pants dirty, join the Weed Warriors at one of their monthly work parties.
This month you can celebrate Earth Day by joining the Weed Warriors at Pritchard Park on Saturday, April 21, from 1 to 4 p. m. It's a great opportunity to make a difference and have fun working together!
Weed Warriors began in 2003, organized by the indefatigable Jeannette Franks, and their mission has been part of the Sustainable Bainbridge agenda since 2011. Weed Warriors work closely with Bainbridge Island Parks, the Land Trust, and the Student Conservation Corps; they also benefit from the expertise of Dana Coggon, with Kitsap County's Noxious Weed Control Program.
Projects focus on the control of invasive species in parks and other public lands, with a secondary purpose of training citizens to care more effectively for their own property, and to be more alert to noxious weeds in their neighborhoods.
On Saturday, May 5, from 1 to 3 p. m. Weed Warrior will tackle Scotch Broom and other invasive plants at the Day Road Park-and-Ride.
Explore the First Low Tide of the Season
May 6, 10:30 am to 12:30 pm
Fort Ward Park
Bainbridge Beach Naturalists will hold the first beach exploration of the spring-summer low-tide season on Sunday, May 6, from 10:30 am to 12:30 pm at Fort Ward Park. Park at the boat launch area of the park; wear warm clothing and boots in which you can wade in shallow water. The beach can be slippery, so a hiking stick can provide added stability.
This is a great -3.0 tide!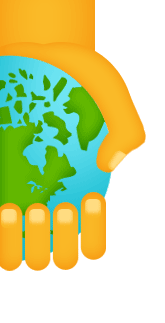 Earth Day Events
T&C Earth Day Celebration
Saturday, April 21, 11-3 pm
Front parking lot
Free Styrofoam Recycling
T&C Earth Day Celebration
Saturday, April 21, 11-3 pm
Acceptable: Clean, totally dry, white Styrofoam (the kind that can be snapped in two)
Not acceptable: Styrofoam "peanuts" (Take these to UPS.)
"The Big Fix"
A Special Earth Day Pre-Release Screening!
Sunday, April 22, 7pm
The Historic Lynwood Theatre, 4569 Lynwood Center Rd.
Zero Waste Opportunities

@ the Farmers Market
The Farmers' Market is going green and will be using all compostables this year! There will be two waste stations for compost, recycling, trash. Pick a Saturday to spend the final hour (12:30-1:30) at the market to make sure the waste is sorted accurately.
Help children sort trash and discover that over 80% can be diverted.
@ Island Businesses
Publicize the eco-friendly efforts that local businesses are practicing.
@ Reusable Bags
Zero Waste is collecting extra bags (clean and in good shape) to give away at events.
To help with any of the ZW projects, please send Diane an email at
Plastic bag ordinance no. 2012-06
The city council will conduct a public hearing specifically to receive public comment on the plastic bag ordinance April 11, 7:30 pm.
Green Drinks



Friday, April 27


6:30 - 8:30pm

Bainbridge Island Grange Hall

10340 Madison Ave NE

This month Green Drinks is sponsored by Power Trip, a company that promotes, designs, and installs renewable energy systems in Western Washington; they currently specialize in grid-tied PV systems. Join company founder, Andy Cochrane, and one of their partner companies, Air Masters, Inc, for lively conversation at this "happy hour" for environmental enthusiasts.
Student Conservation Corps
Since the last Earth Day, the Student Conservation Corps, a Park District program in partnership with Sustainable Bainbridge, gave 32 High school students meaningful summer work and a conservation education. Over 2,000 trees were cleared of ivy at Blakely Harbor Park and the adjacent Yama Open Space. Over 100 hours of additional volunteer hours came from group outreach in fall workparties where ground ivy was cleared in riparian zones, and students re-vegetated bare ground with native plants.
West Sound Time Bank
Another Introductory Session - Thursday, April 5, 6:30 - 9:00pm
Rhododendron Apartments Community Room
235 High School Road NW


Thirty people have already signed up to be Time Bank members, offering 90 different services!
If you were unable to make one of the first introductory sessions, please join us! B
ring a dish to share, a plate and tableware! Following a potluck, t
he program will begin at 7:10pm.
Learn how members earn credit by using their skills to help others, and withdraw hours by asking for help when they need it.
See a demonstration of how "deposits" and "withdrawals" are recorded in our online database.
Discover the many ways we can be in service to each other.
Learn how to apply for and activate membership.
For more information, email WestSoundTimeBank@gmail.com, or call 206-842-4800.
On the Sustainable Bainbridge Blog!
Jon Quitslund writes: "Kin and Kind," an article by Jonah Lehrer in The New Yorker for March 5, set me thinking about the contest in our culture between selfishness and generosity.
WSF to Open New Gate For Bicyclists May 9
Bicyclists - as well as motorists and pedestrians - will see huge changes accessing Coleman Dock starting May 9.
If you are interested in working with great people and helping us coordinate some volunteer activity, we'd love to hear from you. Contact us at
info@sustainablebainbridge.org
for more information.
Sustainable Bainbridge Board