Medieval Feast

A Saturday Night Special Event!

The 13th Realm invites you to join in a spectacle not seen since The Middle Ages. A remarkable evening awaits as you partake in the revelries of a complete dinner & theatrical experience. Catering by Molinaro's Ristorante, solely created for the evening.

NOTE: Our last dinner was a sellout, so don't wait!

LAST CHANCE


Order festival tickets online and get

a FREE 2012 Festival Compilation CD. ONLY 500 CDs are available, so place your order before they're gone!

Pre-Sale: Sat $12 / Sun $8 / Weekend $15
Niagara Celtic is more than just our festival grounds!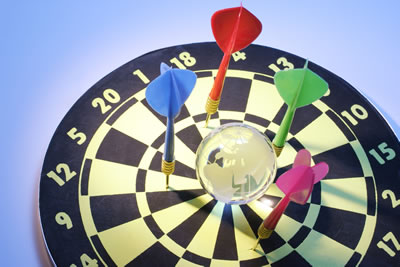 Our community is joining in on the fun, and we're honored and excited to include these wonderful Off Site Events.
Both can be reached by our shuttle service
, so make sure to hop a ride and join in on these great sports. Re-entering the grounds is easy: just show your wristband at the entrance.
Rugby:
Lockport vs. Rochester

Saturday at 1:00pm, Krull Park South

Visit our website for updates.
1st Annual Niagara Celtic Dart Competition

Plastic Darts Chicago Style Blind Draw
Saturday at Time Out Sports Bar & Grill,
1:00pm Registration
All afternoon, teams will be competing for cash prizes and the title of champion! Consider joining in yourself, or swing by and cheer on your favorites. Limited to 40 participants, and awards will be handed out during Saturday Evening's Ceilidh Celebration. For more information please speak to Aaron Nellist, Tournament Director (716-628-2578 or email
possumhunter28@yahoo.com
).

Celtic College

Join in on these FREE classes!

Each day we are presenting five classes, all unique to Celtic history and arts. From dancing to instruments, poetry to genealogy...you have the chance to gain insight into wonderful areas of our heritage. Some are also hands-on lessons or workshops. Be sure to plan your weekend around one or more of these classes, all hosted by great people and organizations.
CLICK TO VIEW THE CLASS LIST
SEPTEMBER INSTANT WINNERS

Vincent Ciamarra & Kevin Walker
You've won a FREE 2012 Festival Compilation CD!
Contact us immediately to claim at info@niagaraceltic.com using the email address this newsletter was sent to. We look forward to hearing from you!
Congratulations!
Mailing List Contest Winners:
Shannon Radder
Patti Stewart
Barbara Fontana
Kevin Oxley
You've won 2 WEEKEND PASSES to our 12th Niagara Celtic Festival! Congratulations to this year's winners, and look for future newsletters with more fun contests and chances to win!