Crossborder's Blues, Brews & Que
June 18th & 19th at Woodcock Brothers Brewery, 638 Lake St. Wilson, NY 14172

Spend Father's Day weekend with the best in music, food & drinks! Visit their
website
for all the exciting activities you'll find during this two day extravaganza! In participation with the
Niagara Celtic Ale Trail
.
Hibernians On The Canal
June 24th at 7pm
Join the LAOH ladies on a cruise down the canal. $17.00 per person


includes live Irish music, snacks and cash bar. 210 Market St. Lockport, NY.

Reservations needed by June 17th.

Please call Teresa Kearns at 716-434-4382 or email at:

Irishsmiles17@verizon.net
Ithaca Scottish Games & Celtic Festival

June 25-26, 2011
Stewart Park on Cayuga Lake
Help kick-off the Celtic Festival Season with one of the newest festivals around! Admission: $5, Kids 13 & Under FREE
Website
Independence Day Fireworks
Sunday, July
3rd at 10pm,
Olcot
t Beach, NY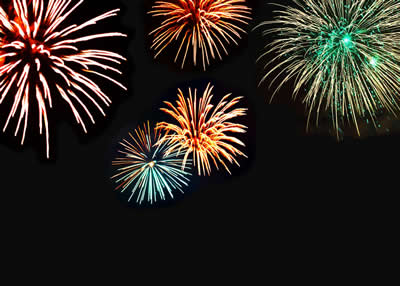 Join the Olcott Beach Community for their annual fireworks display, held right over Lake Ontario!

Olcott Pirate's Festival
July 8th-
10t
h
Krull Park, Olcott Beach
Come all ye landlubbers, pirates, damsels, and scallywags to the Annual Pirate's Gathering! Much fun to be had, with games, food and drink all around!
Niagara Celtic's Great Storytellers
One weekend, One-Thousand Stories
A great legacy of the Celts is their ability to bring to life the past, present and other magical realms! Niagara Celtic ensures numerous chances to hear stories of all kinds. Sit for a spell with The Bard of Basswood or Viking Hersir Torvaldr Torgason and you'll discover tales as you've never heard before. Step up to the Celtic Arts Stage for stories from our visiting Shanacies (spelling varies). You can even follow the Bards of Bruery...traveling minstrels who sing you tales of their own~ just be sure to thank them (beer is accepted).
Interested in joining our volunteer family?


Planning Meetings: 7pm at Mariner's Landing Restaurant in Olcott, NY (June 27th, July 25th, August 22nd, September 12th)

As the festival grows, so does our need for volunteers! We are looking for those interested in planning our festival, AND volunteers that can help the weekend of. Please email: volunteers@niagaraceltic.com.

Mailing List Contest
Congratulations David Evans AND Tim Goodrich!
David and Tim have each won a Family Pass for 4 to the 11th Annual Niagara Celtic Festival! All new names signed up on our
mailing list
between March and August will be automatically entered into the drawing. Multiple chances to win, so forward this to your friends and family today!
Sponsors
Word of Skill
The Art of the Shanacie
From tales of living heroes, to magical forests and the dark underworld, Celtic culture is rich with history and fantasy. The history of Celts has been passed down for generations largely due to the famous storytellers of the Isles, known as Shanacies (spelling varies).
Click here
to learn a little about their origins and current standings.
Celtic Wisdom
A NiagaraCeltic.com BONUS PAGE!
Blessings, Curses, Sayings, Jokes, Poems, Proverbs, Quotes and Tales...
niagaraceltic.com
has one of the most ext
ensive online collections of these wonderful quips created over the years. Show off to your friends and family with the best in humor, prayers, toasts and more!
Sample Joke
From niagaraceltic.com's wisdom page
While visiting Old Tam, who sat in the hospital, the minister noticed he had a bowl of almonds.
"My brother gave me those, but I don't like them, you can have them," said Old Tam.
The minister thanked him and began eating them. Then he said, "Why would your brother give you something you don't like?"
To which Old Tam replied "Well they originally had chocolate on them..."
Contact Us
info@niagaraceltic.com
(716) 778-5730