6637 Meadowbrook Dr Fort Worth, TX 76112
817-457-5700 / thedockbookshop@gmail.com
www.dockbooks.com or www.myspace.com/thedockbookshop
Mon-Sat 10a-8p; Sunday-open for events on


Judge Maryellen Hicks Live Broadcast at The Dock Bookshop Mother's Day, Sunday, May 9, 2010 @ 9am
Join Us on Speak Out with Judge Maryellen Hicks on-air-
KKDA
-AM 730 Soul 73 Super Station Dallas - Ft. Worth - or in-store @ 8:45am
Judge Maryellen Hicks provides commentary on issues of the day and looks at topics internationally and locally
It is right and proper to pause and remember the life, legacy and

works of El Hajj
Malik
El
Shabazz
also known as Malcolm X on his natal day

.
May 19, 1925 - February 21, 1965
Documentary & Discussion
Special Discussion on the killer of
Malcolm X, Thomas Hagan, who was recently paroled
Date: Wednesday, May 19, 2010
Location: The Dock Bookshop
6637 Meadowbrook Dr, Fort Worth, TX
hosted by
"Rebel Manifesto"

by Hip Hop Artist Dezyne

An Album Release Event in Recognition of

HIP HOP APPRECIATION WEEK
(May15th-22nd)
The Gospel of Hip Hop by KRS-One
Review & Analysis by Dominique of The Dock Bookshop
The Gospel of Hip Hop: The First Instrument, the first book from the I Am Hip Hop imprint set for launch in Spring 2009, is the philosophical masterwork of KRS-One. Set in the format of the Christian Bible, this 600-plus-page opus is a life-guide manual for members of Hip Hop Kulture that combines classic philosophy with faith and practical knowledge for a fascinating, in-depth exploration of Hip Hop as a life path. Known as "The Teacha," KRS-One developed his unique outlook as a homeless teen in Brooklyn, New York, engaging his philosophy of self-creation to become one of the most respected emcees in Hip Hop history. Respected as Hip Hop's true steward, KRS-One painstakingly details the development of the culture and the ways in which we, as "Hiphoppas," can and should preserve its future.
Special Healthy Coffee & Tea Social Meeting
Date: every Monday
Time: 7-8:30pm
Location: The Dock Bookshop
Cost: Free
Special Healthy Coffee & Tea Social Meeting presented by Eric Robinson. This is a great opportunity to enjoy a healthy cup of Gano coffee or tea while you hear about great business opportunies, meet new friends and discover great books. By combining a relatively undetectable botanical ingredient known as Ganoderma Lucidum with your favorite beverages, you get double the benefit - Great tasting coffee with hundreds of antioxidants, vitamins, and minerals in every sip.
Men's Study Group
Class Title:
Review and Analysis of the book
No More Excuses
by Tony Evans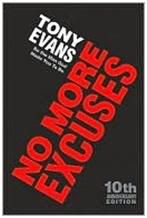 Date: Every Tuesday
Time: 7:00-8:30pm
Hosted by: Pastor Rickie Clark of Christian Community Church Location: The Dock Bookshop, 6637 Meadowbrook Dr, Fort Worth 817-457-5700
R.O.O.T.S Study Class
Class Title: Kemetic Diet

Date: Every Wednesday
Time: 7:30-9:00pm
Hosted by: R.O.O.T.S (Restoration Of Our True Selves)
Location: The Dock Bookshop, 6637 Meadowbrook Dr, Fort Worth 817-457-5700
Spirituality of Swing Dance
Hosted by:
Rayvon Walker
Date:
every Thursdays, beginning March 4
Time:
8:00pm
Cost: $5.00
Location:
The Dock Bookshop, 6637 Meadowbrook Dr, Fort Worth 817-457-5700
Learn to Swing Dance as we stimulate your mind and motivate your soul. Hosted by Author & Swing Dancer Rayvon Walker (The T-Shirt Man).
Author Ben Larken
Thriller Discussion & book-signing
Saturday, May 15th
1-3pm
The Hollows" is a sensational time-travel horror thriller by EPPIE award winning author, Ben Larken. Set in a seemingly ordinary apartment complex in Fort Worth - The Whispering Hollows - "The Hollows" takes the
reader on a chilling journey through the last half-century as a desperate David Alders searches for his wife - a wife who disappeared ten years previously. Mr.Larken is the author of other award winning novels.
Author Anna Black
Reading & Book-signing

Saturday, May 15th,
3-6pm
Meet
Anna Black
, author of
Now You Wanna Come Back, Luck of the Draw
and
Split Image.
Talented and inspiring is the best way to describe this Chicago Native.
Now You Wanna Come Backis her debut novel and it has done its duty to deliver a page turning introduction for Anna. She has showed herself to be ready for the literary world with her first release. Her second novel Luck of the Draw released
April 23, 2010. Her love for writing began about ten years ago with poems and short stories and now she is ready to wow readers with her page turning plots, while she gives readers stories that will make them laugh, maybe cry, but definitely reflect. This new authoress is here to make a mark in the literary world, so readers get ready. Read more at www.annablack.net
Evening with Penning Sistahs
Works in Fiction and Non-Fiction that deals with truimph, redemption, forgiveness, pain, healing, hope...
6-8pm
Author Aisha Gant
Author T.Tamyra Eddy
Aisha Gant aka A. Life is the author of several books. Her book "Secret Wounds & Hidden Pain" is a novel about 4 women, all leading different lives, while wearing the same mask.

Charlene

is the estranged wife of a minister; who finds that she's spent too much time keeping the books of her business when she should have been keeping track of her husband's infidelity.

Denise

is an exotic dancer and single mother of 5; who because of her past life's circumstances have had to make possible, the seemingly impossible.

Michelle

is a battered newlywed; who thought 'a piece of paper' would change a man. And

Katrina

is a well-dressed, good girl; stashing skeletons in her closet. Each lady wheres the mask as if no one can see that the beauty behind it is really wounded. www.eborya.com
T.Tamyra Eddy is the author of "Letters to Those Who Hurt Me"and "Cut From the same Cloth" Her first book "Letters to those who hurt me" is healing for a wounded heart. It gives you the right to release past hurts when you thought those hurts would always be your bondage, it leads you to a whole new life of freedom!!!
www.limitlessschy.com
Author Keith Thomas Walker
Reading, Poetry, & Book-signing

Saturday, May 29th,
1-3pm
Keith Thomas Walker, originally from Fort Worth Texas, is the author of Fixin' Tyrone, How to Kill Your Husband, A Good Dude, Jewell and the Dapper Dan, Ridin' the Corporate Ladder, Toni's Three Wishes, Colored Rags, Sleeping With the Strangler, Blood for Isaiah, The Finley Sisters' Oath of Romance, a collection of short stories and a poetry collection. Keith works as a hospital administrator and can still be sighted at open mic poetry venues throughout his hometown and neighboring cities.
FROM THE EAST COAST
New York Times & Essence Bestseller, Author Wahida Clark
Meet Author and Publisher Wahida Clark -
Wahida Clark was born and raised in Trenton, New Jersey. She is no stranger to the hard work and the sacrifices that breed success. This Trenton native owned and operated L.M. Clark Printers & Publishers Inc., a printing and publishing company in Trenton.
She is crowned the Queen of Thug Love Fiction by Nikki Turner, the Queen of Hip Hop Fiction. Wahida's style of writing is the "TEMPLATE" for urban literature. When you read her novels, they are so real you are convinced of one of three things: you know the characters; you want to know the characters; or you are one of the characters.
Her Essence and Black Issues Book Reviews bestselling novels include
Thugs and The Women Who Love Them, Payback Is A Mutha, Payback With Ya Life,
and her anthology with Kiki Swinson titled
Sleeping With The Enemy
. She is the author of several others books.
Date: Friday, June 11th
---Evening with Wahida Clark - Time 7-9pm; Location - The Dock Bookshop, 6637 Meadowbrook, Fort Worth; dock cafe open...RSVP

Date: Saturday, June 12th
---Urban Lit Reader Luncheon with Author Wahida Clark - Dallas - location TBD
BOOK CLUBS
*********************************************************
Book Review of Redeeming by Francine Rivers
Can God's Love Save Anyone?
California's gold country, 1850. A time when men sold their souls for a bag of gold and women sold their bodies for a place to sleep. Angel expects nothing from men but betrayal. Sold into prostitution as a child, she survives by keeping her hatred alive. And what she hates most are the men who use her, leaving her empty and dead inside. Then she meets Michael Hosea. A man who seeks his Father's heart in everything...
Gents & Divas
Date: Saturday, June 22nd
Time: 2:00-4:00pm
open to the public
Maxine Shaw is headed for trouble when she finds herself caught between lust and the law.
Sexy, straight shooter Maxine Shaw is a federal parole officer, but she strays from the rules when she hooks up with seriously fine parolee Seth Richardson. Maxine's even willing to look the other way on Seth's drug dealing 'cause he's letting her use some of his money to start her business. But when Seth's former ride-or-die chick Samantha returns home after doing time, Maxine discovers that two women fighting over one man is a real sticky situation.
"Kiki captures the heat of the streets." -Wahida Clark
Ausar Auset Society of Dallas and New Orleans
Invites you to Come and Experience the Rebirth of An
Ancient African Civilization
Free
A Special Screening of the Documentary
Living Legacy'; History of the Ausar Auset Society

Saturday, June 12th
6 to 8pm
The Dock Bookshop
Guest Speaker Traveling from New Orleans, Sister Hrimgalah Maati Khu-m Amen (H.M.K. Amen) Member of Ausar Auset Society' Priesthood for nearly 30 years.

The Ausar Auset Society is a Pan-African religious organization that has been providing African based spiritual training to African descendants in the Diaspora, as well as a social vehicle that allows for the expression of the spiritual values learned, for over 30 years. The organization has grown primarily due to its teachings of holistic health, which include vegetarianism and books on spirituality, such as Metu Neter Vol. 1, 2 & 3 .
Based on the indigenous traditional African cultures dating from the earliest documentable periods, classes are taught revolving around the oldest religion known to mankind - the Ausarian religion of ancient Kamit. The teaching unites the traditions of the great African founders of civilization, allowing us to weave their knowledge into a spiritually empowering way of life which aims at the awakening of the Ausar principle (the Divine Self) within each being. Ausar Auset understands that for a people to grow spiritually, they must encounter the spiritualizing forces, not in the halls of education or between the pages of books, but at every turn of their day to day interaction with life and with each other.
This Event is Free and Open to the Public.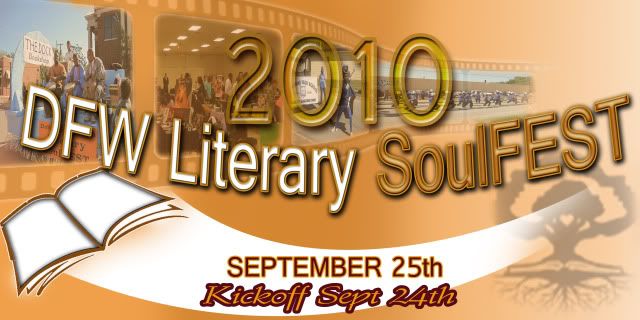 Official Press Release; for more information visit www.myspace.com/thedockbookshop or www.thedockbookshop.com
email: thedockbookshop@gmail.com, call 817-457-5700
Donya Craddock, owner
Donna Craddock, owner