Audio Recording: The Parent as Partner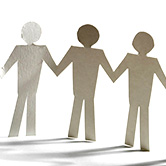 Greetings!
We know you don't have time to log in to a webinar or to read through pages of text. Therefore, we are offering a new format of

Hakesher: the USY/Kadima Advisor Newsletter

in an audio presentation on a particular topic. We will have a guest record a 15 minute presentation on a particular topic that you will be able to listen to while doing other things. Our first recording, of particular interest and relevance to KADIMA advisors is on

The Parent as Partner, presented by Barbara Sharofsky, EPA Regional Youth Director (If you are having trouble accessing the recording, it could be that you are missing a plug in or need to download a file that will allow you access to it. Follow suggestiosn provided by your web browser or email Amy Dorsch). Barbara presented a similar session at the Jewish Youth Directors' Association convention in the end of January and we are happy to share her experience with you.
Please view the supplemental handout to the audio recording, as well as this Quick Tips for making parents your allies.
If you have additional tips on working with parents to improve your program attendance, share it through the USY Advisor listserv: usy-advisor@uscj.org
March 2012 Hakesher
Is it programs that attract your USYers and Kadimaniks or people? If you would like to volunteer to present for the March audio recording on another essential ingredient to USY and Kadima participation, "Creating a Welcoming Environment" (a.k.a. a safe space or minimizing cliques), please email Amy Dorsch.
Additionally, do you use the Program Bank? If you use it, please add to it in order to keep it updated. Please email Amy to contribute.
Password reminder: usykadima613
Advisor Page Password: usykadima