Consider giving to
ARI today


Upcoming Events
May 18
Family Fun Festival
Shrewsbury Elementary
4:30 pm to 8:30pm
May 19
Vaccine Clinic
See details below
May 19
Flea Market
Scarecrow Farm
2178 Orwig Road
Stewartstown, PA
9 am to 3 pm
June 24
Karma Fest
Oregon Ridge Park
Hunt Valley, MD
11 am to 5 pm

Thank you,
Aldersgate Preschool

The kids at Aldersgate Preschool collected all kinds of donations for the animals at ARI as part of Clifford's Birthday Celebration. Here Tiffani, our volunteer coordinator, and Jake, the 3-legged German Shorthair Pointer, visit the class and talk to them about ARI.

Thanks again,
Junior Choir Members!

These junior choir members did it again! This time they collected much-needed items from our wishlist, like food, cleaning supplies and more. We appreciate young hearts doing good
for animals!

Keith Nusinov Jewelers in Cockeysville, MD has been raising funds for ARI by collecting donations and featuring us during their open house. Thank you for your kind contributions! You can visit their website
here.

Miss an Issue?

You can visit our website here to see an archived list of our past e-newsletters!
There's Still Time to Place Your Bid!
Time is running out to bid on vacations, jewelry, memorabilia, local gift certificates and goods, and more! The auction is happening now through May 27th.
See what you can win here.
Vaccine Clinic this Saturday
Pogo knows vaccines
are important!

When:
Saturday, May 19, 2012
Where:
Shrewsbury Township Building
11505 Susquehanna Trail South
Glen Rock, PA 17327
Cost:
$8.00/Vaccine (CASH ONLY)
Rabies and Distemper offered

Details:
All cats must be in a secure carrier
All dogs must be on leash
Everyone must clean up after his/her pet
Must bring proof of a previous rabies vaccination to receive a 3-year vaccine
TAGS DO NOT COUNT AS PROOF
Must bring certificate, otherwise it's a 1-year vaccine
Questions? Call (717) 993-3232.
Harold, now Bodi, the cat who had his foot caught in a leg trap, is doing nicely in his foster home. Here's an update!:

Bodi had a vet check up last Saturday and the vet said he is doing great! The bandages are off and we are soaking the foot every other day. As you can see, the fur is growing back and the wounds are healing nicely. He is still not walking on the foot, he is holding it up to walk. But, he is using it to bathe his ear and face. He is such a wonderful cat, never hisses or tries to pull away when you tend to his foot. He loves to lie in the window and watch the birds and critters. He is getting along very well with the other cats and the dogs. He is so easy to fall in love with.

If you're interested in adopting Bodie, call
(717) 993-3232x224.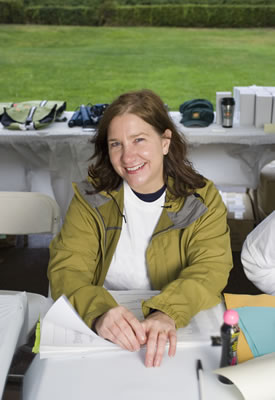 Love animals and socializing with people? Consider becoming an event volunteer for ARI! We're looking for volunteers to help gather items for events, work the tables, talk about our mission and our adoptable animals, transport animals and more! E-mail Tiffani here to learn more.
In order to do repairs on The Betty White House, we need a trailer to house the cats! We need one that
will fit through our front gates (no more than 8 feet wide) and contains a door and some windows. Air conditioning and heat are preferred. If you have something like this or know someone who does, please call Phil at (717) 993-3232.