Facebook


Flickr


Twitter


IPFW Events Calendar
Follett's Bookstore experienced severe technical difficulties last week, but all systems are now back up and running. The staff would like to thank everyone for their patience during this hectic time.
Gene Ferris, radio dispatcher for University Police

Jacqueline Petersen, transferring to secretary for Psychology

New Campus eBoards Now Available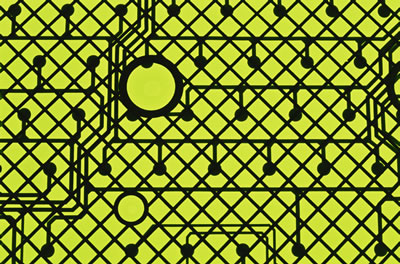 New eBoards have been implemented to replace the campus newsgroups in Groupwise. If you have an item for sale, an announcement to make, or even a joke to share, visit
eboards.ipfw.edu
. The eBoards are available on or off campus and can be used by faculty, staff, and students. The old newsgroups will be retired Friday, Sept. 14.
If you have questions, please contact the IT Services help Desk,
helpdesk@ipfw.edu
.
TIAA-CREF and Fidelity Reps

Fidelity Representative: Andy Marsh, Purdue's Fidelity representative, visits the IPFW campus monthly to meet with employees. To schedule an individual counseling appointment, register at the Purdue Fidelity website. Marsh will be here September 18 and 19.
TIAA-CREF Individual Counseling: A representative from TIAA-CREF will be on campus Wednesday, Sept. 12,
from 8 to 10:30 a.m. and 1 to 5 p.m.
in Kettler Hall, Room G98F. Schedule an appointment by calling Erin Robertson at 866-842-3516, ext. 25-6209.
Students Excel in EU Essay Contest

Two students in Craig Ortsey's Politics of the European Union class won prizes in the Indiana University-Bloomington EU Center-sponsored essay contest. Joseph Wuest took second place and Mallory Leatherman finished third. Two IPFW students also placed in the competition last year.
Women's Studies One Book Program

Announcing the 2012 Women's Studies One Book Program, featuring Michelle Goldberg's groundbreaking work of investigative journalism into women's global reproductive rights: The Means of Reproduction: Sex, Power, and the Future of the World. A lecture and book signing will take place Wednesday, Sept. 19, at 7:30 p.m. in Neff Hall, Room 101. Join the discussion at a luncheon Wednesday, Sept. 26, at noon in the Rhinehart Music Center, Room 235. R.S.V.P. for the lunch at wost@ipfw.edu or 481-6711.
Gail Hickey, professor of educational studies in the College of Education and Public Policy, has co-edited a textbook, Even the Janitor is White: Educating for Cultural Diversity in Small Colleges and Universities, published by Peter Lang Publishing. Hickey's book was released in July 2012. Read the story ...