Follett's Gives $25,000 to Project #mobileEDU
The 2011

--

12 academic year saw the implementation of Project #mobileEDU, in which faculty members were given iPads to "re-imagine IPFW's academic future." The iPad cohort project has received a gift of $25,000 from Follett's, the operators of IPFW's on-campus bookstore. Samantha Birk, associate director for instructional technologies, says the project will continue with the addition of a third faculty cohort and a student cohort. Read the story ...
Reminders from Risk Management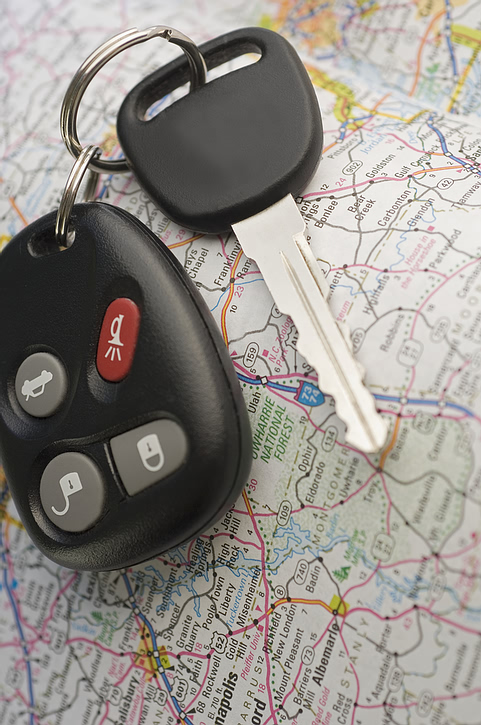 With the coming of summer, Risk Management reminds departments that students hired for summer positions must be authorized before they can be allowed to drive on university business. You can start the authorization process for your student employees by helping them complete a Departmental Request for Driver Authorization-Student/Volunteer Form (PDF) and submitting the form to Risk Management. The form is also available on Risk Management's Use of Vehicles for University Business webpage.
Although motorcycles may be an appealing solution to higher gas prices, especially with the arrival of nicer weather, the Use of Vehicles for University Business policy states that "Motorcycles, scooters, mopeds, and similar vehicles MAY NOT be used to conduct university business or for any other university purposes." A staff member may choose to commute on a motorcycle but should not use it to drive to meetings across campus. Neither should motorcycles be used for any official university travel. Please direct any questions about motorcycle use for university business to Risk Management at 765-494-8104 or drivesafe@purdue.edu.
This Week on Discover IPFW
1,963 degrees and certificates will be awarded at tonight's commencement ceremonies. How did these students get to graduation? What are their job prospects? Why are more students choosing to attend IPFW? Chancellor Wartell, Vice Chancellor for Student Affairs George McClellan, Associate Vice Chancellor for Enrollment Management Mark Franke, and Director of the Office of Career Services Jim McAtee will join moderator Susan Alderman with the answers. Tune in to Discover IPFW every Thursday at 7:30 p.m. on PBS-39.