Facebook
Flickr
Twitter
IPFW Events Calendar
This week on CATV
Nicholas Gray, director, Upward Bound
News from the
College of Visual and Performing Arts
Second Kindle Fire Winner
Congratulations to Arik Straub, who has won the second of two Kindle Fires for his participation in the Campus Climate Survey conducted by Diversity and Multicultural Affairs.
This week Discover IPFW will explore the Information Analytics and Visualization Center and the Wireless Technology Center with guests Beomjin Kim, profesor of computer science; Todor Cooklev, associate professor of engineering; and Max Yen, dean of ETCS.
Watch Discover IPFW Thursday at 7:30 p.m. on PBS-39.
IPFW Forms Collaborations with Two Chinese Universities
Chancellor Michael Wartell has established collaborations with two universities in China: Hebei Academy of Social Sciences in Shijiazhuang and Jiangsu University in Zhenjiang.
The collaboration with Hebei Academy established the exchange of research scholars between the two institutions, starting in October 2012. The agreement with Jiangsu University establishes a dual-degree collaboration in engineering.
Luncheon will Honor 83 Employees
The 2012 Staff Recognition Luncheon will take place Thursday, May 3, at noon in the Walb International Ballroom. This year 83 employees will be honored for their years of service, ranging from five to 40 years.
CSSAC will recognize their Pride Plus award nominees as well as the award winner, and APSAC will recognize their Excellence Award nominees and winner. Employees who received degrees during 2011 will also be recognized for their achivement. Details and registration information ...
TIAA-CREF Individual Counseling
You can discuss your financial situation with an experienced TIAA-CREF financial consultant Tuesday, May 1, when a representative will be in Kettler Hall, Room G98F, from 9 a.m. to 5 p.m. Discuss how to achieve your financial goals by investing in financial solutions such as mutual funds, brokerage, life insurance, and annuities. Space is limited, so please call Erin Robertson at 866-842-3516, extension 25-6209.
Help IPFW Win a National Prize!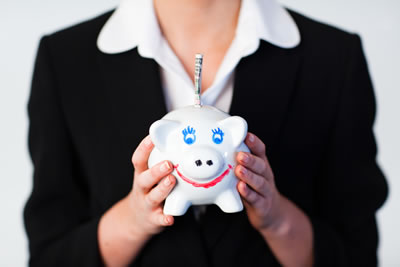 Daniela Fox and Gloria Pedro, Doermer School of Business students and members of Students in Free Enterprise (SIFE) entered the iOme Video Challenge and their video is in the top ten. Visit the contest website and
vote for their video
to help them win a $250 cash prize. IPFW is listed as Indiana University
--
Purdue on the ballot; voting ends Monday, April 30, at noon CDT.
Nathaniel "Nate" A. Gatchell

of Fort Wayne, a 26-year-old student in the Transition to Teaching program, died Sunday, April 15, at Lutheran Hospital of injuries suffered in a car/pedestrian accident early that morning. Funeral services for Nate were held Saturday, April 21, and he was laid to rest in Lindenwood Cemetery

.
Read obituary ...
Zachary W. McKee, 27, of Ossian, died Sunday, April 22, in an accident in Chicago. Zack was a senior political science major and had been an intern in U.S. Senator Richard Lugar's Washington, D.C. office. Funeral arrangements for Zack are being handled by the Elzey-Patterson-Rodak Funeral Home in Ossian.
Purdue Master Gardener Plant Sales
A wide variety of perennials, woody ornamentals, vegetables, and annuals will be available at the Allen County Extension Office on the IPFW campus Saturday, May 5 and June 2, from 1 to 4 p.m. The plants are homegrown by Master Gardener volunteers and are dug from their gardens or the extension office educational display gardens. Gardening books will also be available. Kathryn Kaspar Place, a nonprofit agency that works with refugees in Fort Wayne, will offer vegetable transplants to help support their organization. The Fort Wayne Arborist Association will also offer low-cost tree saplings.
Handmade items from Kelly House will be on sale on June 2, along with native prairie perennial "orphans" propagated from endangered remnant areas in northern Indiana. Proceeds from plant sales help support the extension office display gardens and the Purdue Master Gardener program in Allen County. Both events will occur rain or shine. Call 481-6826 for more information.