Facebook
Flickr
Twitter
IPFW Events Calendar
This week on CATV
Fidelity Representative Schedule
Andy Marsh, Purdue's Fidelity representative, visits the IPFW campus monthly to meet with employees. To schedule an individual counseling appointment, register at the Purdue Fidelity website.
Ap

ril 11 - limited availability
April 12 - limited availability
May 17
May 18
April is Autism Awareness Month

Special Education programs are helping to shine a light on autism this month during Autism Awareness Month at IPFW. Autism is the fastest growing disability category in the U.S.; the C.D.C. estimates that one of 88 children in the nation have some form of autism.

This month the doorway near the special education offices will be lighted in blue and there will be a variety of resources and handouts available. Please stop by Neff Hall, Room 240, and pick up some information to share with others. If you would like to be involved, contact Jane Leatherman at 260-481-5742 or leatherj@ipfw.edu.

During the month of April, many organizations are highlighting autism awareness and providing resources to families, teachers, and other professionals. The HANDS (Helping Answer Needs by Developing Specialists) in Autism program is an outreach and training program associated with the Christian Sarkine Autism Treatment Center.
Visit the HANDS in Autism website ...
IPFW/Ball State Volleyball Match Part of Indiana Dream Ticket Series

The men's volleyball team will take on Ball State this Saturday at 7 p.m. at the Gates Sports Center. The Fort Wayne News-Sentinel has named the match the 7th must-see sporting event in the state of Indiana as part of their Indiana Dream Ticket Series.

Special commemorative tickets are $7 and can be purchased at the Marilyn and Jim Larson Ticket Office Monday through Friday from 12:30 to 6:30 p.m., or by phone at 260-481-6372.
Drink Less For Success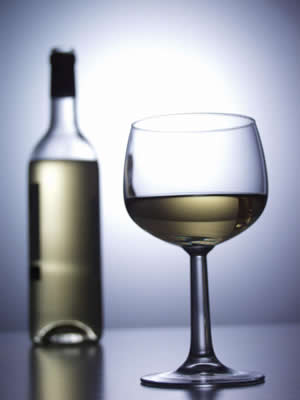 Thursday, April 5, is Alcohol Awareness and Screening Day at IPFW. Activities will take place from 10 a.m. to 2 p.m. on the first floor of Walb Union. A panel discussion and debate, "Can You Be Happy without Alcohol?" will be held at noon in the Walb Union Ballroom.
Pri

vate screenings with a mental health professional
Display tables
Sobriety test with "fatal vision" goggles
Learn how to help a friend
Free lunch
View flyer (PDF) ...
Life after Traumatic Brain Injury

Jody Lashbrook, L.C.S.W., will be on campus Friday, April 13, to discuss "Life after Traumatic Brain Injury." The presentation will be at 10 a.m. in Kettler Hall, Room 118.

Lashbrook will discuss the clinical effects of traumatic brain injury on survivors and their families, and how higher education can help build a bright, new future.

The presentation is being sponsored by Military Student Services. Lashbrook will speak again 2 p.m. in the Ivy Tech-Northeast Student Life Center, Room 707. View flyer (PDF) ...
This Week on Discover IPFW
This week on Discover IPFW, Chancellor Wartell will talk with professors from the College of Visual and Performing Arts:
John O'Connell, Theatre
John Hrehov, Fine Arts
Alma Hoffmann, Visual Communication and Design
Chad Nicholson, Music
Tune in to WFWA-DT PBS 39 every Thursday at 7:30 p.m.