Facebook
Flickr
Twitter
IPFW Events Calendar
This week on CATV
Expressions
College of Visual and Performing Arts March newsletter

Parmenter Wins Kindle Fire
Corianne Parmenter has won
a Kindle Fire for her participation in the first week of the 2012 Campus Climate Survey. There's still a chance to win a second Kindle Fire if you respond to your invitation before the April 15 deadline.
IPFW Grads Battle in Cupcake Wars
Sandra Wharton, A.S., Accounting Tech, '78 and B.S.B., Marketing, '80, and Debbie Smith, A.S., Human Services, '95, co-owners of Vanilla Bean's Biscotti and Pastry Boutique, will compete for a $10,000 prize on this Sunday's edition of Cupcake Wars
at 8 p.m.
on The Food Network. Wharton and Smith will compete against three other teams.
More about the episode ...
Take Control of Your Credit Score
Students, faculty, and staff are invited to a special workshop, "Take Control of Your Credit Score," Monday, March 26, from noon to 1 p.m. in the Walb Union Ballroom.
A presentation by Consumer Credit Counseling Service will concentrate on how to start earning a good credit score.
Students in Free Enterprise (SIFE) are organizing the event.


The workshop is free and pizza will be served. Fore more information, contact ipfwsife@gmail.com or Nan Suntornpithug, associate professor of marketing, at 481-0183 or suntornn@ipfw.edu.
New Date for Staff Recognition Luncheon is May 3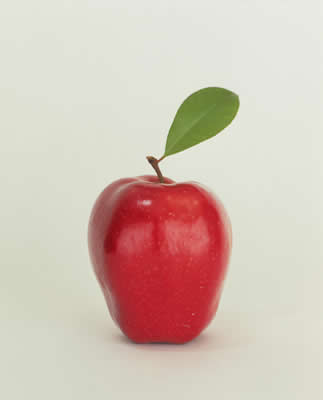 The date for the Staff Recognition Luncheon has been changed from Wednesday, April 25, to Thursday, May 3. The luncheon will be at the same place and time: Walb International Ballroom, noon

--

1:30 p.m.

Please update your calendar to reflect this change. Invitations for the event will be delivered within the next several weeks. Please direct questions to Human Resources at 481-6840.
HR Launches Expanded New Employee Orientation
After listening to suggestions and reviewing employee feedback, Human Resources has expanded new employee orientation sessions two additional hours.

New employees will be given an overview of the university, meet campus leaders, learn about employee resources and services, and obtain a better understanding of IPFW's mission and their personal role in the success of our students. New topics include:
Expanded virtual campus tour
Overview of IT Services
Demonstration of myIPFW
Overview of training and services provided by HR
More time to answer general questions
The summer orientation is open to all currently benefitted employees who have not had an opportunity to attend an orientation. Information about the session will be sent in May.
This Week on Discover IPFW
This week, Discover IPFW explores the Division of Organizational Leadership and Supervision. Host Susan Alderman's guests include:
Kim McDonald, professor of OLS and associate dean of ETCS
Linda Hite, chair and professor in OLS
Juan Barrientes, current OLS graduate teaching assistant
Deborah Schroeder, 2011 OLS master's graduate, now an HR director with a local corporation.
Tune in to WFWA-DT PBS 39 every Thursday at 7:30 p.m.