Inside IPFW Special Edition
VPN Connection Required for Remote Desktop Connections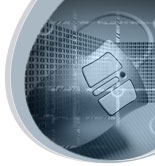 Beginning Thursday, February 2, all remote desktop connections to an on-campus computer from an off-campus location will require a VPN connection in order to function properly.
The VPN connection can be configured by following these steps.
If you have further questions about this, please contact the IT Services Help Desk at 481-6030 or helpdesk@ipfw.edu for additional assistance.
Corrections


The deadline for nominations for Who's Who and the Student Achievement Awards is February 4, not March 4 as previously stated.

The link for the Pride Plus Award nomination form published earlier today was for last year. Submit nomination ...