Personal Freedom is Focus of UCē Constitution Day Program

Attend tonight's first

UCē

session of the semester, "9/11: Reflections on Ten Turbulent Years," at 7 p.m. in Neff Hall, Room 101. Then add this second event to your calendars.

The College of Arts and Sciences' UCē program will celebrate Constitution Day Monday, September 19, with a panel discussion titled "Personal Freedoms in a Post 9/11 World," at 7 p.m. in Neff Hall, Room 101. Panelists are U.S. District Court Judge William Lee; Elliot Bartky, assistant professor of political science; and Jeff Malanson, assistant professor of history. Andrew Downs, director of the Mike Downs Center for Indiana Politics and assistant professor of political science, will moderate the panel discussion. Read the details...
Social Media Policies at IPFW

Students, staff, and faculty share their thoughts and expand their communities through all kinds of social media platforms; that's why IPFW uses key social media outlets to join the conversation and engage its audiences.
Policy for Official Social Media Use at IPFW...


University Relations' role in IPFW's social media presence...
Personnel Must Report Outside Activities and Financial Interests

Faculty and staff are required to report outside activities and financial interests in accordance with university policy. The policies on Individual Financial Conflicts of Interest (X.2.3) and Conflicts of Commitment and Reportable Outside Activities (X.2.4) have been updated in order to comply with changing regulatory requirements and to provide detailed definitions, responsibilities, and
procedures. Read the details...(PDF)
Restored Nuremberg Trials Film Coming to Fort Wayne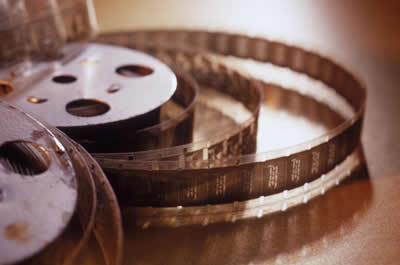 IPFW's Institute for Holocaust and Genocide Studies, in conjunction with Temple Achduth Vesholom and the Cinema Center, are sponsoring a showing of a 35mm restored print of Nuremberg: Its Lesson for Today, Thursday, September 15, 7 p.m. at the Cinema Center, 437 E. Berry St. Read the details...