Facebook
Flickr
Twitter
IPFW Events Calendar
This week on CATV
Debra L. Sewards, 56, of Spencerville died Monday, July 25, at her home. Sewards was formerly an instructional technology coordinator in Arts and Sciences. She is survived by her husband James, six children, 15 grandchildren, a brother, and a sister. No services are planned. Arrangements by Feller and Clark Funeral Home of Auburn.
Freshmen Fest is seeking volunteers to help new students get connected with IPFW, Friday, August 19. Team members must attend the volunteer team meeting Wednesday, August 17. Sign up to volunteer at the Freshmen Fest website.
Only Fidelity and PERF are Endorsed by Purdue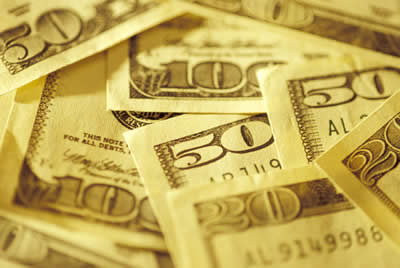 Some IPFW staff and faculty have been solicited by phone or e-mail by Stephen R. Wien, a financial adviser from Bison Financial Group, an independent financial firm based in Lafayette, Ind. Mr. Wien has indicated that he visited campus on July 27 and August 2 to conduct individual meetings; however, he did not work through Human Resources to receive approval to solicit IPFW staff and faculty.

Other investment organizations may advertise their services; however, HR would like to remind you that PERF and Fidelity are the only organizations that are contracted by Purdue to provide retirement education and guidance. IPFW does not release contact information to any other financial organization.

If you have questions, please contact Tina Grady, gradyt@ipfw.edu, or Tina Sullivan, sullivat@ipfw.edu.
Work-Study Supervisor Training
Student workers will soon be returning. Do you remember how to fill out the required paperwork and post open positions online? Career Services, Financial Aid, Human Resources, and the Bursar's office invite you to attend Federal Work-Study Supervisor Training on Wednesday, August 10, from 9 to 10 a.m. in Walb Student Union. Topics to be covered include:
Paperwork and procedures
How to post a work-study position
Timecards
Student employee of the year award guidelines
Overview of FWS program
RSVP by Monday, August 8, to Christina Mosteller Hall, mostellc@ipfw.edu.
Service Engagement Corps at IPFW

IPFW has once again been selected to host an Indiana Campus Compact Service Engagement Corps AmeriCorps program. The program creates opportunities for graduate and undergraduate students to work together as agents of civic change. Participants receive a $1,132 award to cover educational expenses or to repay qualified student loans in return for 300 hours of service with a nonprofit or educational institution.

For additional information or an application, contact Deb Barrick, 481-5471 or barrickd@ipfw.edu.
Test Your IPFW Editorial Style

Julie Bach was the first person to correctly answer last week's puzzler, "Which of these dates follows IPFW editorial style: August 1, 2012; Aug. 1, 2012; August 1, 2011; or Aug. 1 (this year)?" The answer is Aug. 1, 2012.
Abbreviate months when used with a specific day and year (except March, April, May, June, and July). Otherwise spell out.
Spell out the names of all months in a date reference unless the year is also designated.
Include the year only if it is different from the present year.
This week's question: Which sentence does not follow IPFW editorial style?
The bursar's office is on the ground floor.
I received a bill from the Bursar.
Mary works in the Office of the Bursar.
Send your response to inside@ipfw.edu, then check back next week for the answer. IPFW Editorial Style Guide (PDF) ...