Facebook
Flickr
Twitter
IPFW Events Calendar
Roy Lemert, of Fort Wayne, a student in the College of Education and Public Policy, passed away June 28. He was seeking a B.S. in Health Services Administration.
Lemert is survived by his parents, Paul and Jeannie Lemert. The service was Friday, July 1, at Holy Cross Lutheran Church, 3425 Crescent Ave., Fort Wayne. Memorials may be made to the family.
Julie Dominguez is now the equity officer within the Office of Institutional Equity. She will serve as an additional training resource and contact regarding issues of discrimination and harassment.
IPFW Ice Cream Social is July 11


Bring a chair or blanket and enjoy a cool treat on a warm summer evening at the IPFW Ice Cream Social on Monday, July 11, from 7 to 8:30 p.m. on the Science Mall.
Music by the Fort Wayne Area Community Band and The FIXX Barbershop Quartet
Ice cream 50¢ per scoop
Free toppings
New root beer stand
Questions? Contact Laurel Alberson at albersol@ipfw.edu.

The story about Marlowe Studies: An Annual,

the new journal devoted to Christopher Marlowe and edited by M.L. Stapleton, was picked up by the Chronicle of Higher Education's newsletter. A British website devoted to Marlowe has also posted the story.

Freshmen Fest Volunteers Needed

Freshmen Fest 2011 is seeking volunteers to help new students get connected with IPFW on August 19. This is an important resource for students to mingle with university representatives, become familiar with campus, and get connected with other peers.

All team members must attend the volunteer team meeting on Wednesday, Aug. 17, at 10 a.m. in Walb Student Union, Room 222. Visit the Freshmen Fest website to sign up.

Twilight Garden Walk at Allen County Extension Display Gardens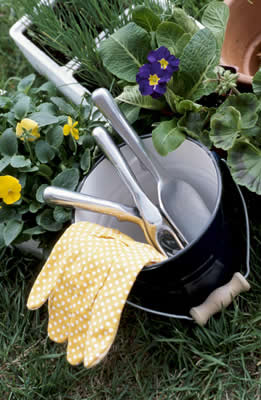 Purdue Master Gardener volunteers will offer gardening advice, music, and workshops for beginning and veteran gardeners at the Allen County Extension Office Saturday, July 9, beginning at 5:30 p.m. For information, call 260-481-6826.
17 separate theme gardens
Gardening demonstrations
Learn how to set up a rain barrel and make your own bonsai
Free analysis for plant diagnostic samples
Relax to jazz provided by the Rubiks
Free to the public
Rain or shine
Test Your IPFW Editorial Style

Dianne Clark was the first person to correctly answer last week's puzzler, "In text, which is correct: Bippus, Indiana; Bippus, Ind.; or Bippus, IN?" Bippus, Ind., is correct. Spell out the names of states when they stand alone; use two-letter postal abbreviations in mailing addresses only. Refer to the entry under "States" in the style guide.
This week's question: What is the designation for 8 o'clock in the evening?
Send your response to inside@ipfw.edu, then check back next week for the answer. IPFW Editorial Style Guide (PDF) ...