Facebook
Flickr
Twitter

IPFW Events Calendar
Diversity Showcase
The theme of this year's Diversity Showcase on March 24 is "Celebrating Diversity Through Civility, Appreciation, and Awareness." Departments and groups are invited to submit a proposal to reserve a table for displays; the reservation deadline is March 4. For more information, contact Holly Lara or Farida Adam.
Vicki Hollinger, registrar for Continuing Studies.
Jody Zurbrugg, program assistant for Continuing Studies.
Juan Jordan, academic coordinator for Diversity and Multicultural Affairs TRiO Student Support Services.
Justin Mills, account clerk for Bursar and Student Finance.
Verleaish Jones, academic coordinator for Diversity and Multicultural Affairs TRiO Student Support Services.
Major WebCMS Upgrade and Two-week Content Freeze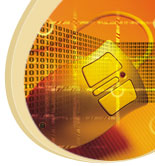 On Monday, March 28, at 8 a.m., the WebCMS Team and the dotCMS company will begin a significant upgrade to the Web Content Management System (WebCMS) software behind IPFW's Web site. This will require a temporary freeze of all site content. The projected "thaw" date is Monday, April 11, at 8 a.m.
Web authors should update content before March 28, as changes and additions will not be possible for two weeks. The upgrade process will not affect existing content.
WebCMS users should be able to familiarize themselves with the upgraded system; however, IT Services will offer training to those who would like assistance.
Tracking Library Computers is a Snap with Fredrick's Smart Phone App
Did you know Helmke Library now has a smart phone app? Kevin Fredrick, the library's system administrator and Web project manager, created the application to update students about the availability of Helmke's desktop and laptop computers. "Tags" resembling bar codes are affixed to signs on the first, second, and fourth floors. When a picture is taken with a smart phone, a mini Web site created for mobile devices displays the number of available computers.
Gary Travis Awarded Silver Addy
Fort Wayne area businesses celebrated the best advertising created and produced by area teams last Saturday night at the annual Addy Awards. The contest, hosted by the American Advertising Federation, was held at the Fort Wayne Museum of Art. The awards honor the creative person behind the advertising.

This year Gary Travis, a graphic designer in University Relations and Communications, was awarded a Silver Addy for the Helmke Library's annual report, a four-color print piece.
Call for Nominations: 2010-11 IPFW Outstanding Advisor Award
Each year the Academic Advising Council honors an individual for outstanding advising performance. The honoree receives an award of $500 in professional development funds and a plaque. In addition, the advisor's name is added to a plaque located in the faculty/staff lounge in Kettler Hall.

Send nominations to Irwin Mallin, Department of Communication, Neff Hall, Room 230, by Friday, March 18. Nominations received after the deadline will not be considered. For details, see the

call for nominations

(pdf). Questions about nomination guidelines should be addressed to

Mallin

, 481-6553.
Information Analytics and Visualization Center is Newest Center of Excellence
IPFW's Information Analytics and Visualization Center recently showcased its resources at a grand opening. The Center, located in Engineering Building, Room 351, provides state-of-the-art resources for faculty and students such as virtual reality technology, visual analytics, and data mining. Read more...