Community Arts Academy Registration
Registration is underway for spring classes at the IPFW Community Arts Academy. Registration began January 3 and will end one week before the start of each class.
Call 481-6059 for a brochure or to register for theatre, art, dance, and private music/voice instruction. Visit the CAA Web site for a schedule of classes.
Update Your Emergency Notification System Information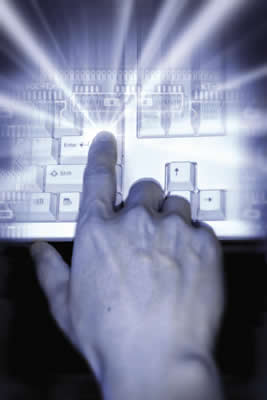 System to be Tested Next Week
Each semester, IPFW conducts a test of its Emergency Notification System. The Spring 2011 test will take place next week. All students, faculty, and staff are encouraged to update their emergency notification information to include a number where they can receive text messages. To update your information, log in to my.ipfw and click the Edit button in the Alert Phone Number section.
APSAC Promises "March Mayhem"
The Administrative and Professional Staff Advisory Committee's annual Midwinter Auction, "March Mayhem," is coming up next month. The online auction begins Feb. 21, followed by the live auction on the 28th. All proceeds benefit the APSAC Dependent Scholarship Fund.
Donations may be dropped off in Walb Union, Room 234, or Kettler Hall, Room 206. Schedule a pickup by calling 481-6746. If you have questions, contact Jen Roherty at 481-6746.