IPFW Logo Scarves Make Great Gifts
Looking for a last-minute holiday gift? Just want to keep yourself toasty warm? The MOP Shop is now offering IPFW scarves for $20.
Each color-block scarf is approximately 40" by 8" and is made of a soft cotton/ poly blend. The scarf''s colors are royal blue, black, grey, and white and each is printed with four IPFW logos. The scarves are from Keepsake Threads, a local company founded by IPFW alumna Kathy Carrier.





The MOP shop is conveniently located in Kettler Hall, Room 158, and is open weekdays from 8:30 a.m. to 5 p.m. Cash, personal checks made out to IPFW, or Visa MasterCard, and Discover are accepted.
Supervise for Success Training Starts Soon
Registration is now open for the "Supervise for Success" training program being offered this spring semester. The 10-week program is available Tuesday mornings or Thursday afternoons beginning January 18 or 20. Seating is limited, and the registration deadline is January 6. If you supervise others, this series will provide you with tools and information to help you effectively lead and inspire your employees.
Kettler Hall Power Outage December 23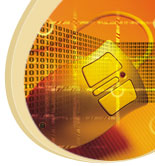 Kettler Hall will have a scheduled power outage Thursday, Dec. 23, at 9 a.m. for approximately one hour. The outage is needed for building tie-in to the campus high voltage system emergency switch. Please power down any computers or electronics before leaving on Wednesday or Wednesday evening to help prevent disruption or data loss.