Facebook


Flickr


Twitter


IPFW Events Calendar
Kasey Price, director of special programs for student activities, effective Sept. 1.
Generation NeXt Comes to Work
To help educators in teaching, serving, and supervising today's college students through their university experience, the Office of Academic Affairs and the College of Arts and Sciences will host Mark Taylor, M.S.W., Ed.D., a nationally recognized educator, expert, speaker, and consultant, as he presents "Meet Generation NeXt - Understanding Today's Learners," Tuesday, Sept. 21., 1-3:30 p.m., in Rhinehart Recital Hall. The free presentation is open to IPFW faculty and staff. Advance registration is required.
MAP-Works Transition Survey
MAP-Works helps faculty and staff identify students who may be struggling with the college transition and provides feedback to help develop individualized plans to help them. Please encourage freshmen to take the MAP-Works Transition Survey, which was made available for students on Sept. 7. Students can access the survey by logging in to my.ipfw and clicking on the First Year Tab. They will also receive an e-mail to their IPFW account with a link to the survey. For more information about MAP-Works, visit the Web site.
IPFW Athletics Golf Outing/Hog Roast
The second annual Golf Outing/Hog Roast will take place Friday, Sept. 10 at the Cedar Creek Golf Club in Leo, Ind. Proceeds will support all aspects of IPFW women's basketball. Registrations will be accepted through Thursday, Sept. 9.
Self-identification Audit Set to Begin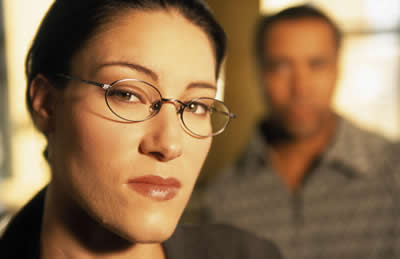 The Office of Institutional Equity and Human Resources are preparing for the annual affirmative action plan. Part of this preparation is an audit of self-identification data for all employees. If the audit indicates that self-identification data is missing for an employee, the employee will receive an e-mail generated by the audit process inviting the employee to provide self-identification information by going to Employee Self-Service in OnePurdue or accessing the Self Identification Compliance Form on the Human Resources Web site.

If you receive an e-mail sent by the Office of Institutional Equity asking you for self-identification information, this is a legitimate e-mail being sent by the University seeking your assistance with our efforts to comply with federal affirmative action program requirements.

Please consider providing your self-identification information to the University. If you have any questions, e-mail the Office of Institutional Equity or call 260-481-6106.
Upcoming FERPA Training Sessions
Faculty and staff may participate in any of three upcoming sessions regarding the Family Educational Rights and Privacy Act (FERPA). Questions should be directed to the Office of the Registrar at 260-481-6815.
Wednesday, Sept. 8, Kettler Hall, Room 118, 9-10:30 a.m.
Friday, Sept. 10, Kettler Hall, Room 118, 10-11:30 a.m.
Monday, Sept. 13, Kettler Hall, Room G46, 1:30-3 p.m.