Facebook


Flickr


Twitter


IPFW Events Calendar
Courtney Nicley, first assistant women's basketball coach, Athletics. Effective 8/23.
Randi Boyd, transfer to secretary, Communication. Effective 8/23.
Visual and Performing Arts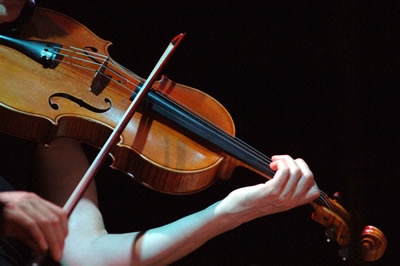 The fall semester is in full swing. Here are just a few of the exciting events coming up.
Purdue Board of Trustees Approves Retirement Incentive Program

Voluntary Early Partial Retirement Program to be Temporarily Suspended

On Monday, Aug. 30, the Purdue University Board of Trustees approved a one-time retirement incentive plan for which an estimated 1,644 employees system-wide are eligible. The application window is Sept. 1 to Oct. 29. Those who meet the qualification thresholds will receive direct communication from the university. Read the details (PDF)

With the rollout of the retirement incentive offering, the University's Voluntary Early Partial Retirement (VEPR) program will be temporarily suspended through Oct. 29. During the retirement incentive window, no new VEPR arrangements will be approved. The program will be fully reinstated Oct. 30.

For questions about this program, call or e-mail

Tina Grady

,

Tina Sullivan

, or

Rose Costello

in Human Resources. Go

here

for more information about this program and information session dates and times.
IPFW Athletics Golf Outing/Hog Roast
The second annual Golf Outing/Hog Roast will take place September 10 at the Cedar Creek Golf Club in Leo, Ind. Proceeds will support all aspects of IPFW women's basketball. Spend time with Coach Chris Paul, the women's basketball team, and the 1988 Purdue men's championship team with 2010 Purdue Hall of Fame inductees Troy Lewis, Todd Mitchell, and Everett Stephens. Also in attendance will be Tony Jones, Ryan Berning, and Kip Jones, IPFW women's assistant basketball coach. Fill out the entrance form (PDF)
Upcoming FERPA Training Sessions
The Family Educational Rights and Privacy Act (FERPA) is a federal law designed to protect the privacy of a student's education records. All faculty and staff who have access to or manage educational records should be informed about this law. FERPA workshops provide information on the law as it relates to educational records at IPFW. Questions regarding FERPA should be directed to the Office of the Registrar at 260-481-6815.
Wednesday, Sept. 8, Kettler Hall, Room 118, 9-10:30 a.m.
Friday, Sept. 10, Kettler Hall, Room 118, 10-11:30 a.m.
Monday, Sept. 13, Kettler Hall, Room G46, 1:30-3 p.m.