Facebook


Flickr


Twitter


IPFW Events Calendar
Stephanie McMillan, secretary IV, Music, effective June 14.

Abbie Mourey, secretary IV, ITS, effective June 14.

Sara Kitzmiller, transfer from account clerk IV for the Bursar to account clerk IV for Comptroller (Student Affairs), effective June 22.

Kenneth (Kip) Jones, 2nd assistant women's basketball coach, Athletics, effective June 21.
Celebrate Fort Wayne's Rivers June 26
The entire community is invited to IPFW RiverFest 2010 presented by Steel Dynamics for a day of festivity and celebration of our rivers. Families, friends, and anyone who loves nature, sports, art, music, and food can indulge in a day of riverside activities from 9 a.m. to midnight on Saturday, June 26.
RiverFest schedule of events
(.pdf file)
IPFW Class Turns Community Literacy and Family History into Service Learning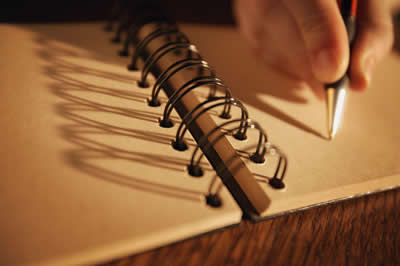 Students in the Community Literacy and Family History Class taught by Suzanne Rumsey, assistant professor of English and linguistics, helped those who will soon pass on tell their life stories. The students worked with "transitionals," people in the space between life and death, at Southern Care Hospice. This summer Rumsey plans to write an academic article about the students' experiences while working on this project. Read the story
Construction Projects Summer 2010
The Gates Sports Center will have a scheduled cooling outage on Friday, June 25, and Saturday, June 26. The Broyles / St. Joe Road intersection is closed for three weeks as of Monday, June 21. Parking Lot 14 is closed for the summer. Rhinehart Music Center and Williams Theatre patrons should park in lots 12, 13, 16, or Parking Garage #2.
Volunteers Needed in All Areas

The Summerfest 2010 committee is seeking volunteers for the July 14 event, everything from checking people in, serving food, and calling numbers at bingo, to judging the Bake Off. All proceeds will go to the APSAC Dependent and Professional Development scholarships.