Quick Links
Message from the president
Thank you
to those who attended
ORBiT's
Industry Strategy Follow-up Meeting on January 11th. We are very excited about the discussion that took place, including the results of a worldwide and
Ontario
insurance consumer survey,
which highlight
our need to leap
forward
and innovate in order to do business with the consumer of the future
. What was underscored was the need for
collaboration for the benefit of all stakeholders
in
the Broker Distribution channel.
Our next step is to get the right people at the table for each working group, as we develop our best practice workflows and get them implemented. Please see the ORBiT Working Groups section below for more information.
Wendy Watson, CIP, CAIB
ORBiT

Working Groups for 2012
Thank you to all who participated in the
ORBiT
Face to Face meeting in October and to those who took the time to complete the Working Group Survey. Your input was helpful in setting the course for 2012.
Please click here to view the 2012 Working Groups listed in priority as rated by the brokers who completed the survey. Also provided is a short description of the working group mandates. In order to accomplish all that our industry needs us to do in 2012, we need volunteers from each stakeholder group to ensure the necessary work gets done to help us move Real Time forward.
Please complete the Working Group Contact Form to let us know to which working group(s) you can contribute and email the form to info@orbitcanada.ca or fax it to 519-747-4363.
John Foreman Appointed

ORBiT's

Interim Executive Director
ORBiT is pleased to announce the appointment of John Foreman as Interim Executive Director. In this role, he will be responsible for the successful leadership and management of ORBiT to facilitate the achievement of ORBiT's philosophy, mission, strategy and annual goals and objectives.
"I am very pleased to be joining ORBiT Canada at this critical point in its development." John remarks. "Our goal in 2012 is to take the organization to the next level. This means expanding our base within the Canadian broker distribution channel and increasing our ability to deliver the best practice workflows that will advance the real time transaction agenda. We have talented and committed people working towards this and I am sure this is going to be a year of great accomplishment for ORBiT." Read more >>.
IBM Canada welcomed as

ORBiT's

sponsor
ORBiT is excited to welcome IBM Canada Ltd. as our newest sponsor.
IBM Canada Ltd. is one of Canada's leading providers of advanced information technology, products, services and business consulting expertise. Operating for over 90 years in Canada, IBM is dedicated to helping their clients innovate and realize value through the end-to-end transformation of their business models and the application of smarter technologies and business solutions. IBM Canada is headquartered in Markham, Ontario, and has nationwide responsibilities for sales, marketing and service. IBM's manufacturing and development operations include a semiconductor packaging plant in Bromont, Quebec, and software development laboratory sites in Markham, London and Ottawa, Ontario; Montreal, Quebec; Edmonton, Alberta; and Vancouver and Victoria, British Columbia.
ORBiT and IBM Canada Ltd. are all looking forward to a long and fruitful collaboration.
To learn more about IBM, visit their website at
Working Group Feature: New Business Quote & Bind
New Business Quote & Bind Working Group has developed a standard Real Time workflow that provides exact, timely quotations with a streamlined process for immediate policy issuance.
As ORBiT's "poster child" for 2012, the group's goal is to move the Best Practice Workflow through the new vetting process, on to the newly formed Road Mapping & Implementation group.
Here is an example of the new vetting process that New Business Quote and Bind group will go through:
New Business Group t

eam leader sends the group's best practice workflow to the other groups' team leaders for review with their members

All

working groups review New Business group's workflow and send their input back to the group's team leader

The working group evaluates the feedback and amends the best practice workflow as required
The group's team leader sends the workflows to the Road Mapping & Implementation group
The Road Mapping group sends the workflow to carriers to see if they are consumable
If not, they would go back to the New Business group.
If yes, then the Road Mapping & Implementation group

plots the priority to move it along

,

with

the New Business group would staying involved until the workflow is implemented on brokers' desktops
Please click here to view the best practice workflow that New Business Quote and Bind Group has developed.
Help us grow our membership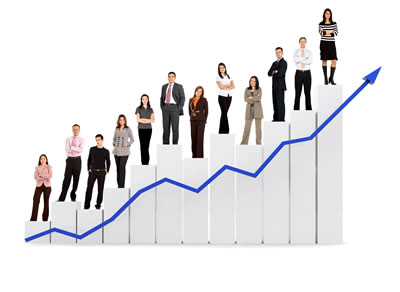 ORBiT is very excited about our growing membership. Currently we represent 4400 brokers with over $4.5 billion in premium, 14 companies, and 12 vendors.
We want to expand our membership further in order to be able to provide our industry partners with a strong, unified broker voice. Our plan is to expand nationally in 2012.
Please help us grow by
emailing us
with 3 names of brokers or industry partners in Ontario and nationally, that we can invite to join
ORBiT
.
Please click here to download ORBiT Membership Form

and feel free to forward it to potential members.