Terri Stephens, CPO, CRTS
Certified Professional Organizer®
Certified Relocation & Transition Specialist®
2011
CONSUMER'S CHOICE AWARD WINNER
(678) 513-6585
JOIN OUR LIST

WAYS WE CAN HELP
You can save money. You'll know what you already own, eliminating the need to buy duplicate items. A professional organizer can help you find the perfect organizing products for your space and lifestyle, so you stop wasting money on things you don't need or won't work.
You can become more productive and efficient. A professional organizer can create order and structure out of chaos. You'll receive systems that work for your dominant learning style, your lifestyle, your needs, your challenges, and your dreams.
You'll have a positive self-image and ditch the shame. Once your home or office is neat and tidy, you won't feel embarrassed to have guests visit. The guilt will fade away as you take pride in your surroundings.
You'll have a healthier environment. Physical and emotional clutter obscures your surroundings. An organized home and office is more easily cleaned. Lose the clutter and cut down on time spent moving piles of paper and stuff around.
Your stress level will decrease dramatically. When you can find what you need, are on top of your to-dos, and arrive on time, you'll feel calmer and have more peace of mind. No more feeling overwhelmed by life -- you'll be the one in control.
You'll discover more time for yourself. When you're organized, your days go as planned, and you get a lot more done. That leaves more time to indulge in a little "me time."
Your energy will shine. Clutter is a mask and a professional organizer can help you take off that mask. Once the clutter is removed, you can showcase your talents, skills, and personality and have the life you deserve.
Greetings!
Many people make New Year's resolutions to improve their lifestyle or reach a long-term goal that is important to them. Although "getting your affairs in order" may not seem urgent in the press of daily life, during times of emergency it becomes vitally important. When you stop and think about it, the best time to plan for the unexpected is BEFORE there's an emergency. Procrastination can be costly in terms of time, money, stress, and the list goes on. I encourage you to take the necessary steps to move forward with these long-term, important goals for your own peace of mind.
Until next time,
Terri Stephens, CPO, CRTS
Real Order Professional Organizing, LLC
(678) 513-6585
CREATING A DIGITAL ESTATE PLAN
With so much of our everyday lives tied up in the digital world, maybe it's time to think about your "digital assets." Digital assets are important online accounts that a family member might need to access or close down in the event of your incapacitation or death. Your digital inventory could include the following:
Email accounts

Bank, brokerage, retirement plan, credit card, loan, and insurance accounts you access online

PayPal or other online payment accounts

Utility and other bills paid online

Blogs and websites you own

Facebook, Twitter, LinkedIn, and other social media accounts
A digital estate plan would include a central place where all log-in and passwords are stored as well as someone who knows where to access the information (i.e., your digital executor). Password manager programs such as Legacy Locker, SecureSafe, and Asset Lock provide a secure, encrypted way to store all this digital information in one place.
ELIMINATING FINANCIAL CLUTTER
If your investment portfolio is a collection of accounts with no rhyme or reason, it can lead to "financial clutter." It's not uncommon to change jobs many times, leading to the accumulation a lot of accounts, without having a well thought-out investment strategy. A professional organizer can help organize your financial accounts, and a financial advisor can assist in devising an ongoing strategy to help you meet your financial goals.

So how do you know if you have a good financial advisor or just a salesperson - someone that is more interested in their commission than your financial future? It's wise to do your research and not turn your money over to just anyone who claims to be a financial advisor. Check out www.FINRA.org and www.SEC.gov to see if any actions have been taken against them. Also check your state's security department at www.NASAA.org to see if they are registered and if there is a history of complaints. "Trust but verify" is always a good rule of thumb.

According to financial expert, S

uze Orman, here are 10 warning signs of a bad financial advisor.
EVERYTHING THEY NEED TO KNOW
A family resource binder includes important documents, medical information, account details and even calendars and schedules for family activities. This information is critical if you become incapacitated by illness or injury - and can even be valuable for family caregivers when you're vacationing or traveling on business.

Some things you'll want to consider include:
Legal Documents - wills, powers of attorney, trust documents, special bequests, safe combination
Family Documents - birth/adoption/guardian records, social security numbers, citizenship papers, marriage/divorce, military records
Banking - trusts, loans, list of accounts, online banking passwords, statements/cancelled checks, check/passbooks
Investments - CDs, securities, stock/bond/mutual fund accounts, retirement plan, IRA, annuities
Business - incorporation papers, contracts/agreements, computer back-up
Deeds/titles/registrations - title insurance, property, home inventory, vehicles
Insurance - life, other death benefits, property and casualty, health, homeowners, auto
Funeral instructions - burial instructions, cemetery plot deeds
Contacts - friends/relatives/business, attorney, CPA, insurance, broker, executor
Calendars/Schedules - Activity and school information for all family members, team contacts, login information for school websites

You can put together a binder like this on your own, but if you're looking for resources to get started, here are a few options: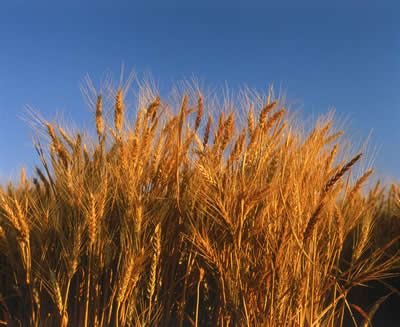 The best preparation for tomorrow is doing your best today.