Terri Stephens, CPO, CRTS
Certified Professional Organizer®
Certified Relocation & Transition Specialist®
2011
CONSUMER'S CHOICE AWARD WINNER
(678) 513-6585
JOIN OUR LIST

CREATING AN IDEAL ENVIRONMENT
As a part of our practice, Real Order Professional Organizing offers Interior Environment Coaching.
Organization is one of the key components of creating an ideal interior environment - which basically involves easy access to what you need when you need it. Another key component in having a house you love coming home to is home décor - creating a space that is comfortable, functional, and aesthetically pleasing.
As a Certified Interior Environment Coach, we can help you identify your wants/needs, create an action plan, and help you implement it. To learn more about how we can help, visit us online or give us a call at 678-513-6585.
WAYS WE CAN HELP
You can save money. You'll know what you already own, eliminating the need to buy duplicate items. A professional organizer can help you find the perfect organizing products for your space and lifestyle, so you stop wasting money on things you don't need or won't work.
You can become more productive and efficient. A professional organizer can create order and structure out of chaos. You'll receive systems that work for your dominant learning style, your lifestyle, your needs, your challenges, and your dreams.
You'll have a positive self-image and ditch the shame. Once your home or office is neat and tidy, you won't feel embarrassed to have guests visit. The guilt will fade away as you take pride in your surroundings.
You'll have a healthier environment. Physical and emotional clutter obscures your surroundings. An organized home and office is more easily cleaned. Lose the clutter and cut down on time spent moving piles of paper and stuff around.
Your stress level will decrease dramatically. When you can find what you need, are on top of your to-dos, and arrive on time, you'll feel calmer and have more peace of mind. No more feeling overwhelmed by life -- you'll be the one in control.
You'll discover more time for yourself. When you're organized, your days go as planned, and you get a lot more done. That leaves more time to indulge in a little "me time."
Your energy will shine. Clutter is a mask and a professional organizer can help you take off that mask. Once the clutter is removed, you can showcase your talents, skills, and personality and have the life you deserve.
"If you want change, you have to make it. If we want progress we have to drive it."
~ Susan Rice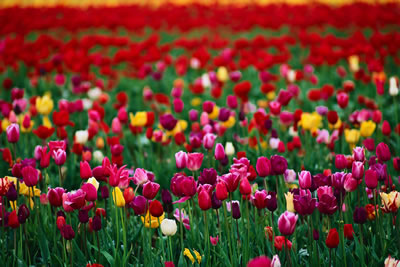 Greetings!
Let's face it, we're all emotional human beings - even logical, organized types (like me). When it comes to moving into a new home, most people know pretty quickly if they're interested or not. For me, 10 minutes is the max or I'll walk out the door. First impressions truly matter.
When we sold our last home in 2006 to a very picky couple, they made an offer the same day and we made a deal. One of the amusing things that transpired was that they asked if we would leave the labels on the kitchen/pantry shelves. I think this speaks to the fact that impressions and little things matter, especially when we make big decisions. So I encourage you to pay attention to the little things, not to impress others, but because it matters in your own life, which equates to happiness, well-being and less stress!
"The problem may not be the house itself, it may be the impression it makes -- or lack thereof. In some cases, the current owner's tastes turn people off. In the case of an empty house, a buyer may not be able to picture where his own possessions would fit in." - BusinessWeek.com
Until next time,
Terri Stephens, CPO, CRTS
Real Order Professional Organizing, LLC
(678) 513-6585
12 SECRETS FOR HOME STAGING
I always love to share great information that can help my clients, whether they're undertaking a home or office organization project, staging their home for sale or planning a move. Here I'm passing along some home staging design tips from HGTV (compliments of Leah Hennen), to highlight your home's strengths, downplay its weaknesses and appeal to the greatest possible pool of prospective buyers.
Bye, Bye Clutter
The #1, most important thing you can do to prepare your home for sale is to get rid of clutter. One of the major contributors to a cluttered look is having too much furniture. Professional stagers often whisk away as much as half the owner's furnishings, and the house looks much bigger for it. Be sure to take a hard look at what you have and ask yourself what you can live without.
Furniture Groupings
There's a common belief that rooms will feel larger and be easier to use if all the furniture is pushed against the walls, but that isn't the case. Instead, furnish your space by floating furniture away from walls. Reposition sofas and chairs into cozy conversational groups, and place pieces so that the traffic flow in a room is obvious. Not only will this make the space more user-friendly, but it will open up the room and make it seem larger.
Musical Furniture
Give yourself permission to move furniture, artwork and accessories among rooms on a whim. Just because you bought that armchair for the living room doesn't mean it won't look great anchoring a sitting area in your
bedroom. And try perching a little used dining room table in front of a pretty window, top it with buffet lamps and other accessories, transforming it into a beautiful writing desk or library table.
Room Transformations
If you have a room that serves only to gather junk, repurpose it into something that will add to the value of your home. The simple addition of a comfortable armchair, a small table and a lamp in a stairwell nook will transform it into a cozy reading spot. Or drape fabric on the walls of your basement, lay inexpensive rubber padding or a carpet remnant on the floor and toss in a few cushy pillows. Voila - a new meditation room or yoga studio!
Keep reading for more tips.
GET READY TO MOVE - START PACKING
Try walking through your home with the eyes of a stranger, rather than the familiar place you call "home." Imagine seeing it through the buyer's eyes, as though you've never been there before. The time or money invested in the following will bring back more money in return and very likely result in a quicker sale.
INSIDE OF HOME
Clear all unnecessary objects from furniture throughout the house. Keep decorative objects on the furniture restricted to groups of one, three, or five items.
Clear all unnecessary objects from the kitchen countertops. If it hasn't been used for three months, put it away. Clear refrigerator front of messages, pictures, etc. A sparse kitchen helps the buyer mentally move their own things into the space.
Organize and tidy up the insides of closets and cabinets. Buyers will peek inside to check the space!
In the bathroom, remove any unnecessary items from countertops, tubs, shower stalls and commode tops. Coordinate towels to one or two colors only. Replace toilet seat and shower curtain, if needed.
Remove some furniture to create the illusion of more space.
Pack away the majority of personal photos from walls and shelves.
Paint any rooms needing paint - neutral colors work best.
Remove old wallpaper, particularly if it's dated.
Clean carpets or drapes that need it.
Clean the inside of windows and window sills.
Clean all light fixtures and replace bulbs, if necessary.
Repair anything broken - even the little things.
Check for odors and eliminate them.
If you need room to store extra possessions, use the garage or rent a storage unit short-term.
During "showings" turn on lights, using the brightest bulbs possible.
Have soft music playing in the background during viewings.
Add fresh flowers or bowl of fruit to tables.
OUTSIDE OF HOME
Go around the perimeter of the house and move all garbage cans, extra building materials, etc., into the garage.
Wash outside of windows and power wash exterior of house.
Check condition of gutters and clean.
Keep plants from blocking windows - prune bushes and trees, if necessary.
Weed and mulch all planting areas. Remove dead plants and shrubs. Keep lawn freshly cut and fertilized.
Clear patios or decks of all items such as small planters, flower pots, charcoal, barbecues, toys, etc. Put them in the garage or a storage unit.
Check paint condition of the house - especially the front door and trim. Buy a simple, new doormat.
CURB APPEAL REALLY WORKS!
NEED HELP? CALL IN A PRO!
Staging your home for sale does take some effort and investment. Often the time and money you put into it are offset when your home sells quickly for the price you want. How your home shows to potential buyers is critically important. If you're not confident in your ability or don't have the time to stage your home yourself, you can hire someone to do the job for you!
Check out these resources to find professionals with expertise in home staging:
International Association of Home Staging Professionals
SENIOR MOVE MANAGEMENT
Making a major move at any age is difficult and stressful. According to Mary Kay Buysse, Executive Director of the National Association of Senior Move Managers, "When older adults making a transition have not moved in 30, 40 or 50 years they need to downsize considerably. It's so much more than moving when you are helping older adults transition to a new home. The organizational and physical tasks coupled with the safety and ethical issues associated with implementing such a move can be overwhelming."
As a Senior Relocation Specialist, we recognize this and help to manage the stress of relocating older adults. With patience and understanding, we assist seniors and their families with all aspects of downsizing and moving.
May 13-19 is Senior Move Managers week. For more on how we can help with senior relocation, please visit our website or give us a call today.