Terri Stephens, CPO, CRTS
Certified Professional Organizer®
Certified Relocation & Transition Specialist®
2011
CONSUMER'S CHOICE AWARD WINNER
(678) 513-6585
Check out our new website!
JOIN OUR LIST

CLEAN OUT YOUR CLOSET
DONATE YOUR SHOES
There's still time to participate! Clear out excess shoes from your closet and do a good deed.
The Georgia chapter of the National Association of Professional Organizers (NAPO-GA) is participating in the Soles4Souls project.
Soles4Souls is a non-profit that "collects new shoes to give relief to the victims of abject suffering and collects used shoes to support micro-business efforts to eradicate poverty." All donations are tax deductible. Go to soles4souls.org to learn more.
Soles4Souls accepts all types of shoes: athletic, running, dress, sandals, pumps, heels, work boots, cleats, dance, flip flops, boots, just as long as they are new or gently worn. Any donated shoes that are not wearable will be recycled.
Find a drop-off location near you and do two good things at once!
WAYS WE CAN HELP
You can save money. You'll know what you already own, eliminating the need to buy duplicate items. A professional organizer can help you find the perfect organizing products for your space and lifestyle, so you stop wasting money on things you don't need or won't work.
You can become more productive and efficient. A professional organizer can create order and structure out of chaos. You'll receive systems that work for your dominant learning style, your lifestyle, your needs, your challenges, and your dreams.
You'll have a positive self-image and ditch the shame. Once your home or office is neat and tidy, you won't feel embarrassed to have guests visit. The guilt will fade away as you take pride in your surroundings.
You'll have a healthier environment. Physical and emotional clutter obscures your surroundings. An organized home and office is more easily cleaned. Lose the clutter and cut down on time spent moving piles of paper and stuff around.
Your stress level will decrease dramatically. When you can find what you need, are on top of your to-dos, and arrive on time, you'll feel calmer and have more peace of mind. No more feeling overwhelmed by life -- you'll be the one in control.
You'll discover more time for yourself. When you're organized, your days go as planned, and you get a lot more done. That leaves more time to indulge in a little "me time."
Your energy will shine. Clutter is a mask and a professional organizer can help you take off that mask. Once the clutter is removed, you can showcase your talents, skills, and personality and have the life you deserve.
Greetings!
I've often thought that the little things in life are the big things, they can make or break you, result in happiness or great frustration. If the little things in life are ignored long enough, they have the capacity to become big problems that can completely overwhelm. As we start the new year, I thought it fitting to focus on some of the small spaces in our homes that are often problematic - the "junk" drawer (it doesn't have to be junky!), coat closet, and bedside table. All of these are small organizing projects that can be completed rather quickly. So don't discount small beginnings - small beginnings can produce surprising results and be a catalyst for great success in life.  
Here's to your success in 2012 and beyond!
Terri Stephens, CPO, CRTS
Real Order Professional Organizing, LLC
(678) 513-6585
DEJUNK YOUR JUNK DRAWER
Let's face it, most of us have a "junk drawer" in our kitchen, or maybe even several. It's the place where household odds and ends get dropped because they don't really have a "home." It could be keys, hardware such as screws, nails, and unidentifiable missing parts. The sky is the limit when it comes to what might be found in a junk drawer. One time I even found a child's missing tooth ... my guess is the tooth fairy didn't know what to do with it!
To start organizing the junk drawer, dump out everything in the drawer and wipe it clean. Have a trash can handy to throw out anything you can't identify or is broken. Set aside the things that are useful and you have used in the past year. If you have loose keys in the drawer, check to see if they fit any doors, filing cabinets, jewelry boxes, etc. before throwing them away. Figure out what you want to keep in the drawer and what actually fits, without overcrowding the space.
If you don't have a desk in your kitchen, this is the perfect place to store pens, paper clips, scissors, etc. You might also want to store other items you use frequently such as batteries and basic household tools.
Here's a photo of my junk drawer, organized with a two-level Everything Organizer. The top tier of the organizer easily slides or can be lifted to access the items underneath.
As you can see, it really is possible to have an organized junk drawer that works well in your home!
ORGANIZE YOUR COAT CLOSET
The coat closet is often a problem area in the home. Many times it's a small space and quickly becomes unmanageable as new things are added. The first step is to remove all the coats and weed out anything that is no longer being worn. Let's face it, if you didn't wear it last season, it's
unlikely you'll wear it this season and won't miss it. Store the most often worn coats and jackets in this closet, especially if it's located close to where you enter and leave your home. If the space is still cramped, lighter weight jackets can be stored in each family member's personal closet.
When it comes to corralling gloves, hats, and scarves, nothing beats an over-the-door pocket organizer hung on the inside of the closet door. It's tucked away but everything is still readily accessible. Each family member can have their own row(s) for their things.
Some people may also find the inside of the coat closet a perfect place to hang a key rail with hooks. You can hang your keys when you come home so you always know where they are. Keys to vehicles you don't often drive (i.e., your husband's truck) can be hung here as well for quick accessibility.
RECLAIM YOUR BEDSIDE TABLE
The bedside table is another area where clutter often accumulates and needs to be cleaned out periodically. I always recommend purchasing bedside tables with drawers, preferably three, rather than just a flat surface. (Of course, it really doesn't matter for rarely used guest rooms). With drawers, the contents can be organized inside rather than having the surface cluttered with miscellaneous items. This allows space on the surface for things that are attractive and makes it easier to clean too!
To reclaim your bedside table, remove everything from the top and inside of drawers. Evaluate everything and consider if it really belongs here or another area of your home. Throw out anything that is broken or holds bad memories for you. Remember that everything has energy and you only want to have pleasant memories and reminders close to you, especially in your personal space. Reading material tends to accumulate on the bedside table so be realistic about what you're really going to read. Put books you've lost interest in on a bookshelf in another room or donate them. Put the things worth keeping into like categories - for example, sunglasses or reading glasses, lotions, jewelry, etc. Measure the space and purchase drawer organizers and stacking jewelry trays to group like items.
Here are a couple photos of my bedside table to give you some ideas.
Don't be afraid to give your best to what seemingly are small jobs. Every time you conquer one it makes you that much stronger. If you do the little jobs well, the big ones will tend to take care of themselves.
~ Dale Carnegie

CELEBRATE GET ORGANIZED MONTH
Join NAPO Georgia and Spacemakers to celebrate
Get Organized Month
Wine, Cheese & Organizing Tips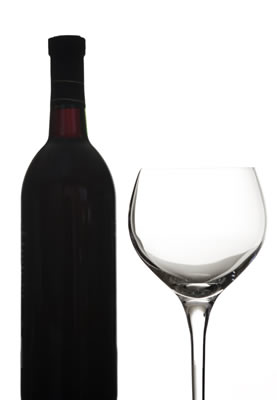 Wednesday, January 18
6:30pm-8:30pm
11415 Old Roswell Rd. Suite 300
Alpharetta, GA 30009
For more information and to RSVP, please see our event invitation.