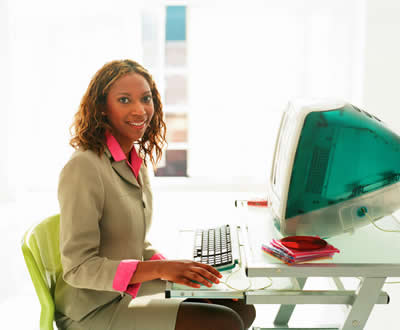 Time spent planning is time well spent.
Establish the habit of taking a few minutes at the end of each work day to plan the following day. Go over your schedule, your appointments, write out your task list for the day. This will allow you to hit the ground running in the morning.
Work on what's most important first.
Establish in your mind and on paper your most important goal of the day. It will help you stay focused and resist distractions.
Manage e-mail rather than allowing it to manage you.
Resist the temptation of opening e-mail for at least the first 30 minutes each morning. Instead, get out your plan for the day, choose a high priority task, and begin working on it. After a minimum of 30 minutes of focused, productive work, sift through your e-mail, delete the spam, and respond to what you need to immediately. Then, turn off your e-mail or disable the new mail alert sound and get back to work.
Group similar activities together.
Group all your phone calls, all your paperwork, and your reading into one time block. This will help you stay focused rather than shifting your attention from one thing to another throughout the day.
Save ideas and present them all at once.
If you work closely with a co-worker or assistant, resist getting up often to talk to that person. Instead, keep notes and schedule a meeting to cover everything on your list at one time.
Take control of meetings.
To avoid wasting time, be sure there is an agenda in place for all meetings and that it is followed. Begin and end meetings on time - nothing will kill productivity faster than meetings than go on forever.
Use every five minutes of every day.
The truth is it's not easy to find a large chunk of time to get a big task accomplished. Become aware of and begin using small chunks of time at every opportunity - you'll get more done in a day than you ever imagined possible.
Handle decisions as quickly as possible.
When you decide quickly, you get the item out of your head and off your plate. Delaying decisions only adds one more thing to think about and you'll have to handle it at some point anyway, so why put it off?
Delegate or outsource non-core tasks.
Focus on your strengths and delegate to others what they can do faster or more efficiently than you can. This frees your time to use your expertise and energy on the work that is most important to you and your company.
Carve out time for maintenance each week.
Maintenance is the most important thing you can do to improve your organization at work. The more you get into the habit of maintaining your systems, the fewer backlogs you will experience.
Build flexibility into your schedule.
Allow more time than you think is necessary for each appointment or task you schedule. If you build some buffer time into your day, inevitable delays won't ruin your schedule - or your mood!