Terri Stephens, CPO, CRTS
Certified Professional Organizer®
Certified Relocation & Transition Specialist®
(678) 513-6585
Did You Know?
The top reasons Professional Organizers are hired:
too much clutter

general disorganization

difficulty determining what to keep and/or discard

difficulty finding things

selling a home or moving
Source: NAPO 2009 Member Survey
06/30/2009
Ways We Can Help
You can save money. You'll know what you already own, eliminating the need to buy duplicate items. A professional organizer can help you find the perfect organizing products for your space and lifestyle, so you stop wasting money on things you don't need or won't work.

You can become more productive and efficient. A professional organizer can create order and structure out of chaos. You'll receive systems that work for your dominant learning style, your lifestyle, your needs, your challenges, and your dreams.

You'll have a positive self-image and ditch the shame. Once your home or office is neat and tidy, you won't feel embarrassed to have guests visit. The guilt will fade away as you take pride in your surroundings.

You'll have a healthier environment. Physical and emotional clutter obscures your surroundings. An organized home and office is more easily cleaned. Lose the clutter and cut down on time spent moving piles of paper and stuff around.

Your stress level will decrease dramatically. When you can find what you need, are on top of your to-dos, and arrive on time, you'll feel calmer and have more peace of mind. No more feeling overwhelmed by life -- you'll be the one in control.

You'll discover more time for yourself. When you're organized, your days go as planned, and you get a lot more done. That leaves more time to indulge in a little "me time."

Your energy will shine.
Clutter is a mask and a professional organizer can help you take off that mask. Once the clutter is removed, you can showcase your talents, skills, and personality and have the life you deserve.

January 2011
Real Order e-Newsletter

Dear ,

Happy New Year!
As I write this, Atlanta is socked in with a wintry mix of snow and ice, keeping most people captive in their homes until the roads are cleared.
What better time to tackle an organizing task you've been putting off? It's also a great time to reflect on your goals for the new year, write them down, along with action steps so progress is made. So while you're captive in your home for a few days like many of us in the southeast, why not take advantage of the down time and move forward. You'll be glad you did! Afterwards, you can always treat yourself to a relaxing catnap as my kitty, Samantha, is fond of doing in front of the fireplace. 
Warm regards,
Terri Stephens, CPO, CRTS
Real Order Professional Organizing, LLC
January is Get Organized Month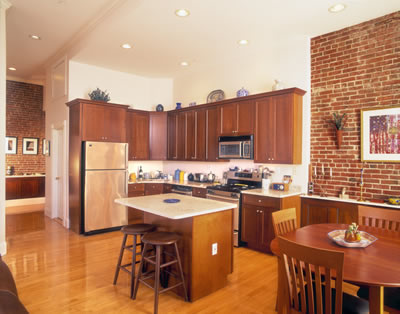 It's resolution time, goal-setting season, a fresh start - and it's Get Organized Month! Sometimes the hardest part of organizing is just getting started. It's often easy to make progress once you can just get over the hump of setting aside time and digging in. But where to begin? What part of your life needs the most help? This is time time to create a plan for getting your home, your office, your life in order.
Start Small
Start with one small area at a time. If you try to organize your entire home or office at once, you will only get overwhelmed and give up. Starting small doesn't even have to mean one room - start with a closet or cabinet or drawer -- whatever is manageable.
Go into the project prepared to get rid of things. While organizing is more than just cleaning out, you need to be willing to give something up if it's broken, obsolete, hasn't been used in years, or serves no purpose in your life. It's very freeing!
If you have a hard time making decisions, bring in an objective third party - not your best friend who will tell you to keep it all. But someone who can honestly say, "Why are you keeping that?" Maybe it's time to call a Professional Organizer...

This Month is All About Organizing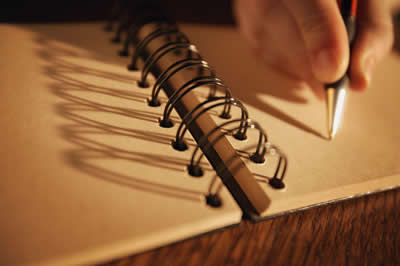 Clean Off Your Desk Day - 2nd Monday in January
Think about all the problems that a messy desk causes: you're late paying bills, you can't find important papers when you need them, the stacks of paper make you you panic.
Start by taking a few minutes to toss what's no longer needed and set up some paper management systems (folders, trays, whatever works best for you). Investing a few minutes creating a clean, efficient workspace for yourself pays off big time.
Clean Out Your Closets Month
Right now you may be buried in holiday decorations and gifts. What do you do with it all? Where will you put it? Your best bet is to clean out your closets and get rid of those things you never use. Everyone owns at least one item that hasn't been touched in years -- a bowling ball, a suit that hasn't fit in 15 years, a broken toaster. You will find cleaning out to be an incredibly freeing experience and items in good condition can be donated to your favorite charity.
Next month's newsletter will be devoted to organizing closets and bedrooms, but what a great way to start out the new year - clear out the clutter!
Source: Online Organizing
Goals are dreams with deadlines.

REFER A FRIEND AND DINE OUT ON US
Most of us recommend restaurants, movies or mechanics to our family and friends. When you recommend Real Order for professional organizing, we want to thank you with a $25 gift card to Red Lobster or Olive Garden - it's your choice. A minimum of four hours of organizing services must be purchased to qualify. To redeem your gift card, simply notify us of the family or friend you are referring to us.
Bon appetit!
$25 Gift Card