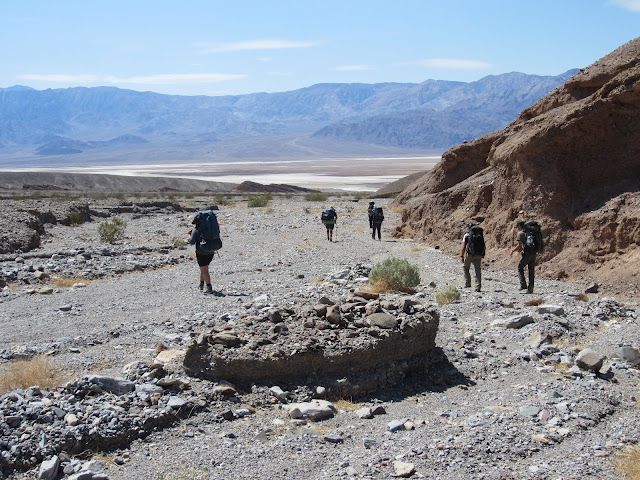 of extremes
while conducting a trainer course in Death Valley, CA.
Two-Day Outreach at Arkansas Tech University
includes teaching the outdoor education students how to relay Leave No Trace Principles to children.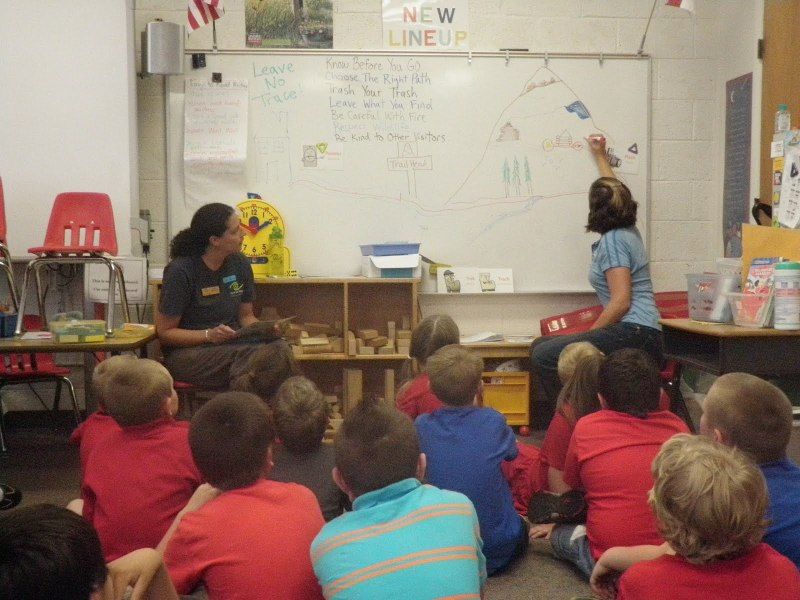 Franklin, NC hosts Traveling Trainers
Near You in May
Check out all of the great Leave No Trace activity
Leave No Trace Education Director, Ben Lawhon, offers information about the first Hot Spot of 2012.
Learn more about the Hot Spot Program and how to
Propane/Natural Gas Canister Disposal
Spring is in the air; time to start planning trips, sorting gear, and possibly, replacing old equipment. But what are you supposed to do with those old, empty (and partially full) gas canisters for your stove? It's not always as easy as tossing it into the trash.

The Center will complete 65 social activism and environmental stewardship events across the country this year. We call them Backyard Sessions. Backyard Sessions take many forms, but most of all they bring together and activate local communities to incorporate Leave No Trace into all of the ways we live and play.
Check out
the update
on the Leave No Trace Backyard Sessions from April.
We want you to organize a Backyard Session in your Community! Contact Jason Grubb for more information.

Attention Educators: The Center just launched a new website. If you include educational links from www.LNT.org in your work, please ensure that they are consistent with the links on the new site.

You are camping with some friends and just finished up the most delicious burrito dinner after a long day of hiking. It's time to do the dishes and the group realizes that a strainer did not make it on the trip. What do you do?
Email us and let us know what you would do. Responses will be published in next month's eNews. Review the responses to the April situation.
Tech Tip

Prevent the spread of invasive species. Before heading home, check your equipment and pet for seeds, insects, and other organisms. Equipment includes boot tread, tents, packs, and aquatic gear.
Merchandise
Just in time for Spring, Leave No Trace T-Shirts are on sale!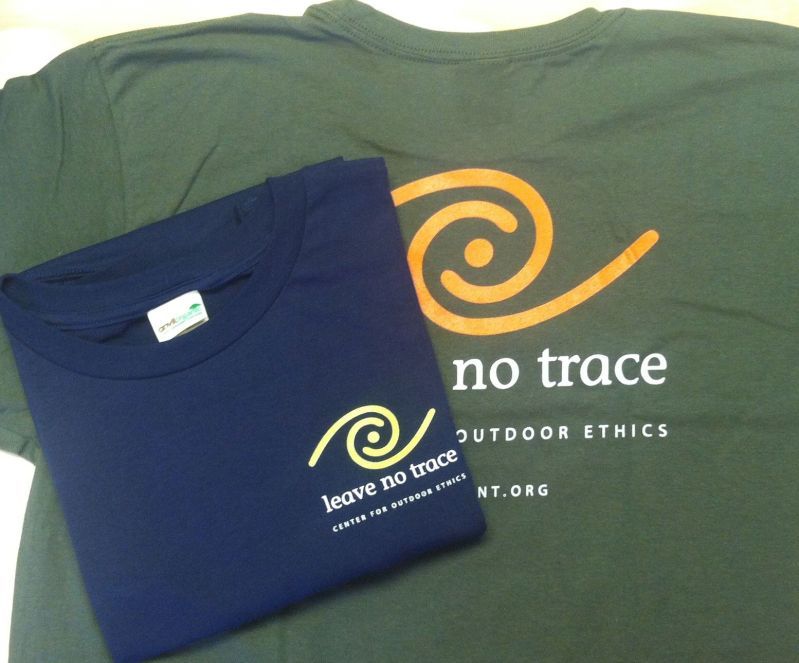 Get yours today so you can enjoy it all summer as well. These great 100% organic cotton shirts have the Leave No Trace logo on the left breast and back, and are available in Navy and Green. And they are a screaming deal at $12 each, or $14.60 for the 2XL and 3XL sizes.