Tech Tip
Ensure that the excellent care for your pearly whites extends to the environment on your big adventure.
Toothbrushing should be done at least 200 feet from both the water source and camp, using roughly a pea-sized amount of toothpaste. When disposing of toothpaste, take a big swig of water to dilute it, then broadcast (or spray) it in a horizontal arc - tell the kids to spray it in the shape of a rainbow. It's kind of fun!
This year you can bid on new and used gear. Clean out your garage and help Leave No Trace by listing your used gear on eBay's Giving Works, with proceeds benefitting the Leave No Trace Center for Outdoor Ethics. Check your email next month for more information.



New Trainers = New Members

If you are one of the more than 3,000 people who became Leave No Trace Trainers this year, learn more about the complementary membership being offered to you.

Youth Education
Month
September was youth education month - thanks to all members and donors who supported youth education. Because of you, hundreds of thousands of children across the country will receive vital Leave No Trace education!
Follow Us




My Backyard
Backyard Session Success in Minnesota
After a morning of service, volunteers joined the e-tour and Minnesota State Advocate Rita Hussman to learn more about how they can practice Leave No Trace in their community. See photos from Minnesota or learn more about the Backyard Sessions.
The Center Responds to Recent Wildfires
with Education
Leave No Trace- Fire Prevention - Lakeland News at Ten - September 21, 2011.m4v
Near You in October
Check out all of the great Leave No Trace activity in your state in October.
Do you live in Arkansas, California, Colorado, Georgia, Kansas, Minnesota, Oregon, Washington or West Virginia? Leave No Trace Traveling Trainers are visiting your state this month. Find out more.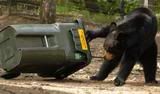 Bear-proof
Learn how to bear-proof your home as it begins to get cooler and bears come a little closer to home while searching for pre-winter snacks.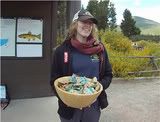 CALL TO ACTION: Leave No Trace Educators and Volunteers!
If you are a Trainer, Master Educator, or volunteer, the Center has an important job for you in your community. Please read on.
Great Teaching Resource is 30% off through October!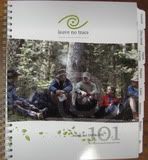 101 Ways to Teach Leave No Trace outlines principle-specific activities and exercises to effectively teach adults and children about Leave No Trace in engaging, varied formats. Regularly $18.95, 101 Ways to Teach Leave No Trace is currently just $13.27. Buy it now!
Check out the latest activity from Leave No Trace Partners.
Give at the office?
Remember Leave No Trace in your workplace charity campaign.
Government employees in the CFC select Leave No Trace #10423
For employees with a United Way or other campaign, donate to Leave No Trace by writing in our EIN Tax ID number #84-1303335
Donating through your workplace is easy and has a big impact - just $5 per pay period gives outdoor education to 65 children!