Annual Report Issue.

As an active participant in the Leave No Trace community during 2009, and an investor in our organizations future, we invite you to share in reading our 2009 Annual Report. If you would like an electronic copy or hard copy sent to you, please email us.

Thank you for your amazing support in 2009, and for that which we have already seen this year. The Center is proud to report the closing of it's first Online Auction, in which 65 of our partners and hundreds of members were involved. Through your support, we raised an additional $5,500 that will directly impact our programs growth in 2010.

We are looking forward to sharing our continued success with you - our members, educators, advocates and volunteers.



Sara Close
Membership & Development Manager




2009 Annual Report

Go to 2009 Annual Report
*To view, scroll to bottom of Media Page, and click on
2009 Annual Report (PDF)
under "Annual Reports"
If you'd like a copy mailed to you, please email
Sara@LNT.org
eNews You Can Use...

The meaning of the "Swirl"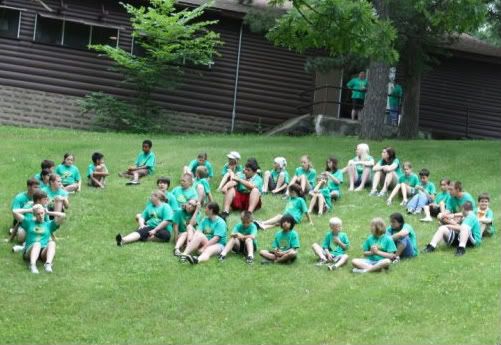 You see the Leave No Trace logo frequently - on websites, educational materials, at trail heads, etc. Have you ever stopped to wonder, however, where the logo came from or what it means?


My Backyard


Wildflower photography, and photography of the outdoors in general, is one of the fastest growing recreational activities in the United States. How can you respect this delicate nature by "Leaving What You Find" and also get a great shot?

Partner Highlight



For Kathryn Beals, time spent in the outdoors is more than just recreation - it's fuel for her artistic fire. Artist and resident of California, Beals has been turning outdoor memories in to art for years, all with an eye toward Leave No Trace.
Road Wisdom





"Ultimately, to succeed in reconnecting young people with the outdoors, youth must help lead the way - spurring a cultural movement where youth are empowered to redefine, reclaim ad rediscover the outdoors."

THIS is Outdoor Nation.

Membership Benefit


New Partnership with
The Clymb brings increased member benefits

ALL Leave No Trace members have been invited to join The Clymb, an online venue for connecting premium gear and apparel with outdoor enthusiasts.

Not only do you get discounts up to 70% off of outdoor and sports brands, but your first purchase earns $10 for Leave No Trace.

To kick things off, the Clymb has partnered with Patron Corporate Partner, Keen, to bring access to discounted footwear.


Curious about other great membership benefits? Check out the full list!

Grant Applications
2010 Deadlines Extended

Leave No Trace has grants to support your community programs.

Deadlines for Packing with PEAK, Master Educator Scholarships and Connect Grants for Culturally Diverse Communities

have been extended

. Check out the grants/scholarships page for more information, and to apply!

Contact grants@LNT.org with questions.