With the summer months just around the corner,

the Center is more alive than ever with program growth, development of grassroots initiatives in your community, and a full calendar of outreach and training opportunities throughout the summer.

We want you along for the ride, so be sure to check out our

First Quarter Report 2010

, that gives an up-to-date account of the Center's successes during the first part of the year.

Additionally, you'll read more below on key program developments with the Center - the selection of Red River Gorge as our first

Hot Spot;

new

Bigfoot Challenges

for the month that incorporates youth education; and ways to

get involved

with Leave No Trace this summer.

Also, stay tuned for Leave No Trace's first ever

online Silent Auction.

Scheduled to begin June 22nd, this auction will take place online and feature generous donations from many of our partnering organizations! More details to follow by email.





Sara Close
Membership & Development Manager

First Quarter Report

Programmatic News & Updates at the Center



Leave No Trace invites you to a first-hand look at what's new and exciting during the first quarter of 2010. Check out our new Quarterly Reports for a more detailed overview of the programs that matter most to you!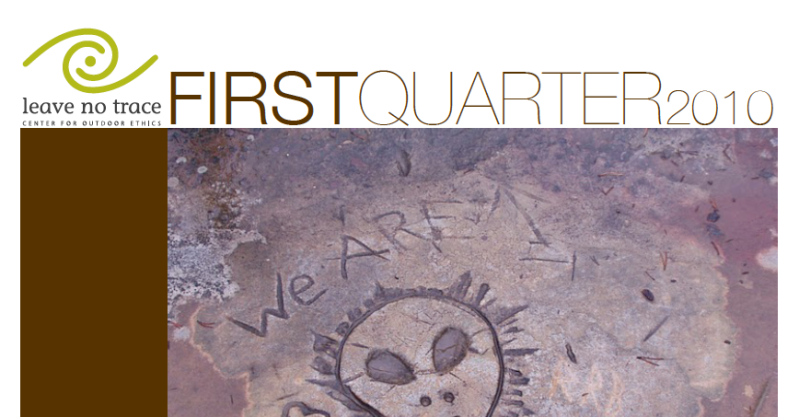 First Leave No Trace Hot Spot...

Red River Gorge

We are proud to announce the selection of the Center's first ever Hot Spot - the Red River Gorge. Work in this area has already begun in this area to bring increased awareness to critical recreation impacts.


eNews You Can Use...

Activate.Volunteer.Advocate.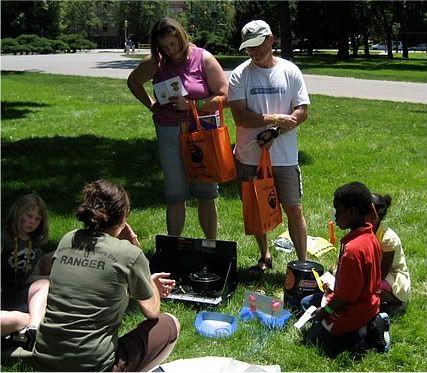 Familiar with the Leave No Trace principles and program, but looking for a meaningful way to volunteer in the Leave No Trace community? Check out ways to make a difference now, as the Education Department helps guide one eager volunteer.


My Backyard


Dead, down, dry and dinky... Sounds like a cheer? It's actually a great way to remember appropriate ethics for locating firewood. Leave No Trace's Catherine Smith reminds us of other considerations for campfires on our next outdoor experience.

Road Wisdom



As Traveling Trainers traverse the country teaching Leave No Trace skills and ethics, they encounter many different schools of thought on this up-and-coming activity, which is celebrating its 10th anniversary this month.

New for Bigfoot Challengers!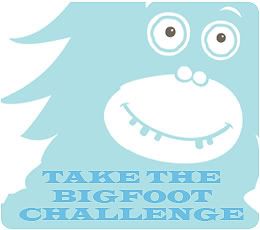 PEAK and Teen Activity Contest puts educator creativity to the test.





As part of this month's Bigfoot Challenge, Leave No Trace is announcing a PEAK and Teen Activity Contest! Learn more about how you can take part in the fun by reading more...