'Tis the season for celebration and reflection.

As I think about the past twelve months, I can say with certainty that, in 2009, the Center for Outdoor Ethics worked hard to leave no trace in a "big" way.

The Bigfoot Challenge brought in new supporters and members, and set the stage for local volunteer opportunities. Enjoy his success (and yours!) with the limited edition Bigfoot pint glass... details are below. If you missed out on the action in 2009, have no fear: the furry guy is back in 2010!

In addition, Bigfoot will be joined by another volunteer-based program called

Leave No Trace Hot Spots

. Stay tuned for details about this exciting new program in January's eNews and how you can get involved.



Leave No Trace Education

is now brought to you in a multitude of platforms. Attend a workshop. Read a blog. Watch an instructional video. Take an online course. Our goal is to continue to adapt the ways that we offer programming, and increase both the number and diversity of Leave No Trace community members.

Before we close out the year, we like to thank a representative group of outstanding individuals and organizations. Their time and dedication to the Leave No Trace program has been an integral part of its success, and the Center is proud to honor this group as

2009 Leave No Trace Award Recipients

.

Finally, during this season of giving, consider the gift of membership or partnership. Your support directly benefits local volunteer opportunities and ensures the sustainability of Leave No Trace environmental stewardship programs.

Thanks for a great year. See you in 2010!



Sarah Folzenlogen
Education Programs Coordinator

Dear Education Department...

Human Waste Disposal... What's the verdict?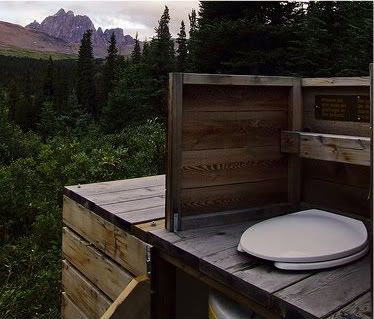 When you are faced with disposing of human waste on the lands you enjoy or manage, do you know where to turn for resources and strategies you trust? Look no further... The Education Department tackles this issue with a nationwide focus.


2009 Leave No Trace Award Recipients...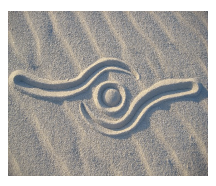 Each year, the Leave No Trace Center for Outdoor Ethics honors the extraordinary people, organizations and companies that have made important contributions to the Leave No Trace program. Join us in honoring this year's Leave No Trace Award Recipients.


My Backyard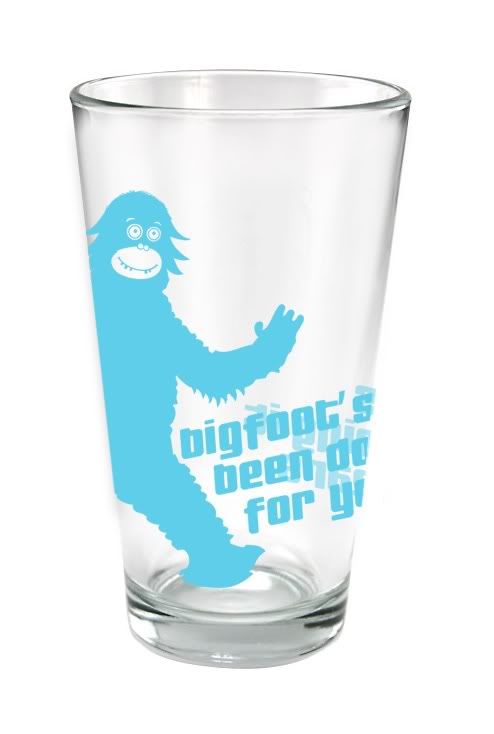 Bigfoot's last sighting in 2009





Don't miss Bigfoot before he disappears for his holiday vacation! He's here to invite you to share in one last push to support Leave No Trace during the holiday season... and willingly gave us his mug shot to put on a commemorative glass - for you and your friends!


Partnership Highlight
Showing your support with PSAs.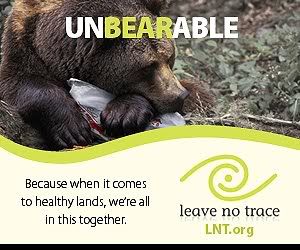 Looking to show your support of Leave No Trace and communicate your partnership to your community? Consider using our current PSAs - they're free and available in print and web format for all current partners.