Deb & Rich's Corner


Unfortunately Rich and Deb are leaving us. They have done great things for our park and we will dearly miss them. They have put in place many enjoyable programs for you that we will be continuing and have also done a great job improving the park. They will be back as workampers next spring for a few months. We wish them the best in their new endeavor with Isagenix health supplements.



Later Terry Ingham, editor



See our latest events at and Twitter
Recipe of the Month by Jan



Moxee Spareribs-
the best spareribs you'll ever eat!

This month's recipe is the rib recipe my wife,
Jan, used at the Balloon Rally BBQ. The ribs were
scrumptious and the demand for the recipe was
overwhelming!! This is her adaptation of a
Texas rub recipe.

Clean the ribs and trim away any excess fat. Costco spareribs were very lean. In a medium bowl, stir together the sugar, 1/4 cup salt, ground black pepper, paprika, 1 teaspoon cayenne pepper and garlic powder. Rub ribs liberally with spice mix. Place the ribs in two 10 X 15 inch roasting pans piling two racks of ribs per pan.

Two broiling pans handles 8 pounds of ribs.





Prep Time:




30 minutes then put in refrigerator overnight




Cook Time:




4 hrs for 8 lbs.




Serving 17 or more




Ingredients:





8 pounds pork spareribs
1 1/2 cup white sugar or sugar substitute (Splenda)
1/4 cup salt
2 1/2 tablespoons ground black pepper
3 tablespoons sweet paprika
1 teaspoon cayenne pepper, or to taste
2 tablespoons garlic powder
Barbecue sauce at end (KC's Masterpiece)

Directions:

Cover and refrigerate for at least 8 hours or overnight.
Preheat oven to 275 degrees F. Bake uncovered for 3 to 4 hours or until the ribs are tender and nearly fall apart. It takes less time with less ribs. You can refrigerate and hold for later cooking at this step.

Preheat barbecue grill at medium-low heat. When grill is ready, add soaked wood chips to the coals or to the smoker box of a gas grill (I don't use wood chips). Lightly oil grill grate. Place ribs on the grill two racks at a time so they are not crowded. Cook for 20 minutes turning occasionally. Baste ribs with BBQ sauce during the last 10 minutes of grilling so the sauce does not burn. I use KC Masterpiece Original BBQ Sauce. Check ribs during the 20 minutes and remove when ribs are falling apart.

Enjoy!!


Jan
Promotions

Last month's riddle was too simple - The answer was "There was no riddle in the box!!"


This month everyone is a winner.
We would love to see each of you one more time this year. Starting November 1st thru February 15th any one night stay will be 1/2 price. This applies only to your 1st night. We are in hopes you will take this as a last chance to stop at Wine Country on your way South, stock up on our great wines and have an enjoyable trip to your winter home.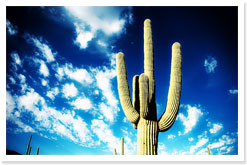 Enjoy the holidays and thanks for the great season.

| | |
| --- | --- |
| On The Wine Front | |