Tapestry Life Resources & Body Balance II Newsletter
Resources for Body,
Mind, Heart & Spirit
August 2012

All articles written by Suzanne H. Eller unless otherwise indicated. © Suzanne H. Eller, 2012
Greetings!
It's been a hot and sometimes wet summer. Folks are enjoying vacations, outdoor barbecues and spending time with friends and family. School starts for many this month, and many took advantage of the tax-free weekend beginning August 3. Whatever your summer plans, we hope you are staying healthy and enjoying yourself.
We have a new page for
Body Balance II
on Facebook. Suzanne has had one for some time for
Tapestry Life Resources
, and many of you have "liked" it. We need some likes and comments on the Body Balance II page as well. If you have a Facebook account, please like both the new
Body Balance II
page and the
Tapestry Life Resources
page by clicking the links. Thank you for your positive recommendations.
We also have a Body Balance II review page on
Hickory Reviews
. Please take a moment to leave us a positive comments. Word of mouth is out best advertisement. We appreciate all the clents who have come our way because of you!
This month we have article on massage and chiropractic, recipes for freezing and using corn and squash, ideas for festivals and local events you can attend, and an article on myofascial release. We hope you enjoy them and will forward them to your friends.
We are working all month, so call if you need an appointment.
Myofascial Release
Gentle stretching to release tight muscles.


Myofascial release is a gentle massage modality that releases the connective tissue or fascia through gentle, sustained stretching and pressure. As the underlying fascia releases, muscles relax and mobility improves.

Myofascial Release is usually performed without creams or oils although the therapist may use the bones for an anchor if she finds a restriction after she has applied lubricant. The results of this sustained stretching on the fascial structures provide pain relief that can be quite amazing considering the pressure is so gentle.

Fascia is the thin tissue that covers everything in your body and gives it structure. You've seen it between the skin and the flesh when you've skinned a chicken. Fascia covers your organs, your muscles and even the individual muscle fibers and cells. Fascia exists in a continuous sheet throughout the body so that a restriction in one part of the body can cause pain in another part of the body even if they seem to have no relation to each other. We call this referred pain.

When you are injured, the muscle fibers and the fascia become tight and restricted and may even stick to each other. Scar tissue may form as the fascial sheet thickens at the injury site and loses some of its elasticity. The gentle stretching action of myofascial release can release this restriction, restore elasticity and return the muscles and organs to optimal functioning.

To discover the restrictions, the therapist will palpate the skin and underlying connective tissues to locate areas of adhesion and compromised movement. Then she will apply traction, stretching and twisting strokes to loosen the fascia. The movements are slow and deliberate and may last several minutes until the tissue relaxes. When this happens, the client often will feel a sudden sense of release. In fact, if the muscles are holding a great deal of tension, the release can be rather intense. The therapist may follow with Swedish or deep tissue massage to further release the muscles.

The two most famous myofascial release teachers in the Untied States are John Upledger and John Barnes. Both Suzanne Eller and Susan Smith have been trained by the Upledger Institute. Upledger and Barnes believe muscles lock because of the stress people hold in their bodies and because of injury and scarring. They teach that myofascial release can release these blockages, realign scar tissue and improve range of motion.

Incorporating myofascial release into your massage session can result in improved posture and flexibility. The fascial adhesions that constrict muscles relax and soreness dissipates.




One of the benefits of myofascial release is that it is not painful, so it is a good choice for clients who bruise easily, have thinning skin or who suffer from fibromyalgia-like symptoms. MFR has also been shown to improve the symptoms of such ailments as migraine headaches, repetitive stress injuries, menstrual cramps, and muscle spasms.




Chances are your therapist is already using some myofascial techniques to your session. To find out more, please speak to your therapist.

It's a Festival!
Fun things to do in North Carolina this month

Now that school has started for many in Catawba County or soon will for others, families are looking for fun summer activities a little closer to home. Fortunately, we live in an area with a variety of events that can help you take advantage of the weather without breaking the bank or taking you too far from home. Here are some suggestions:

August 10-11: Historic Waldensian Festival, Valdese: "Since 1976, on the second Saturday in August, Valdese hosts an annual festival to celebrate the 'Glorious Return' of the Waldenses from exile in Switzerland to their native valleys in the Cottian Alps of Italy in 1689. This celebration is mirrored around the world by other Waldensian communities." The event kicks off live music by Jim Quick and Coastline. On Saturday, there are over 170 vendors selling food and arts and crafts. You can also visit the Open Art Competition, tour the winery, see a British car show, and let the children enjoy rides. There is live music throughout the day, and it is the last weekend for the outdoor drama From This Day Forward.

August 11-12: 35th Annual Sourwood Festival, Black Mountain: The Sourwood Festival hosts a little over 30,000 people in Black Mountain. Events include music, dancing, arts & crafts, food, children's rides and games, face painting and more in a no alcohol environment. About 200 vendors attned the event, which gets its name from the sourwood honey. You'll definitely want to see the honey and bee demos.

August 16-18: 38th Annual North Carolina State Bluegrass Festival, Marion: This is an outdoor festival held at Tom Johnson's Camping Center on Hwy. 70. Visitors gather in the campground under a pavilion and are asked to bring their own chairs. The first band is The Roys, and it takes the stage at noon on Thursday. Gene Watson closes at 8:30 on Saturday. 15 other bands join these for a fun weekend of music. Advance tickets are slightly less espesive. Seating is first come, first serve.

August 24-26: Lake Lure Olympiad Sports Festival, Lake Lure: Beginning at 5:30 pm on Aug. 24 with opening ceremonies reminiscent of the International Olympic Games, an exciting weekend of athletics, competition and family fun with the lighting of the Olympic torch, a beach barbeque, a water skiing show, a one-,mile family walk/run, and fireworks. Then begins a weekend of races, junior olympiad events, golf competitions, a collegiate triathalon, and a pickleball tournament. The highlight may be the USMS One Mile Open Water National Championship on Saturday. Visitors can find lodging in Lake Lure or camping in nearby Hickory Nut Gorge, which hosts the 6th Annual Race to the Rock, the only time you can run or bike up to Chimney Rock.

August 31-September 3: North Carolina Apple Festival, Hendersonville: The NC Apple Festival has been a favorite destination over Labor Day weekend for over sixty years. The event features over 200 arts and crafts and food vendors and of course, fresh apples, apple pies, and caramel apples. In fact, you can find apples about any way you might want them. There is even a King Apple parade on Labor Day afternoon. There is a no-pet ordinance in Hendersonville, so leave your dog at home.

August 11, September 8, October 6: Art in the Park, Blowing Rock: "Art in the Park was created in 1962 by a handful of area artists and craftspeople to showcase local talent. Now, Art in the Park is host to 90 artisans at each show. Some of the best local and regional artists and craftspeople showcase their handcrafted jewelry, pottery, fiber, glass, photography, painting and more." If you go to the September event, you might want to stay an extra day and attend Concert in the Park the next day to see the Flying Saucers perform rockabilly and oldies in this free concert. You can also visit the Moses H. Cone Park for some hiking or a picnic.

Ongoing: Daniel Stowe Botanical Gardens, Belmont: Located west of Charlotte and just outside Belmont, these beautiful gardens are open 9-5, 7 days a week and are established on 450 acres of property. DSBG has become one of the most highly desired locations for weddings and parties in the Southeast. There are 10 acres of themed gardens, 12 fountains, woodland trails and the recently opened Orchid Conservatory as well as food and gift shops. They even offer continuing ed and photography contests and have plans for a children's garden!

Combining Massage and Chiropractic
Balancing both muscles and bones


Have you noticed that many chiropractors are hiring massage therapists? Has your chiropractor suggested massage may help? Many clients are finding that combining massage and chiropractic adjustments can speed recovery from injuries or limited mobility.

The musculoskeletal system is a marvel of cooperation and support. Bones provide strength, protection and structure, and muscles and fascia provide movement. Muscles are attached to the bones by tendons. When muscles become shortened or tight, they increase the tension on their attachment points and can actually pull the bone from its natural position.




Similarly, spinal misalignments can create pain patterns that cause a compensatory adjustment in posture that results in contracted muscles when they should be relaxed. Trigger points form. Before you know it, you have a vicious cycle of misalignment and pain.

Sitting at a computer, driving for long periods, and digging in the garden are just a few activities that can cause poor posture and muscle strain. For example, if you work at a desk or computer terminal all day, your trapezius muscles could shorten. This in turn could cause your cervical spine to misalign and cause pressure on disks and nerves. The postural problems become cyclical. The shortened muscles compress the spine and the spinal misalignment causes the muscles to splint in order to avoid additional injury. This is one instance both massage and chiropractic can help.

Massage supports chiropractic. Adjustments last longer because it releases muscle tension that might otherwise pull your joints into misalignment again, and it helps the adjustment to proceed with less discomfort when the soft tissues have been relaxed. It helps you recover more quickly by stimulating the circulation and thus bringing healing blood and nutrients to the pain site. Finally, it can help you relax before your chiropractic adjustment.

Similarly, chiropractic supports massage. Joint mobilization received during an adjustment can help relax the deepest layers of soft tissue that are sometimes difficult to comfortably reach during a massage, and the tissues around and misalignment often heal quickly once they are not longer trying to splint a misaligned joint. Finally, a chiropractor can use other diagnostic tools like x-rays to rule out other causes of pain.

As more and more clients discover the benefits of complimentary medicine, they are touting the combined benefits of massage and chiropractic. These natural therapies focus on treating the cause of pain rather than the symptoms and emphasize preventative care as well as pain relief. They are wholistic therapies that are safe and effective and can work as alternatives to drugs or on conjunction with more traditional, allopathic treatments. Used together, they can help you achieve your optimum health and wellness goals.

August Vegetables

In-season Favorites

Public domain photo USDA

The Midwest droughts are sure to cause shortages of corn and meat during the winter. Fortunately, we've had rain in this area. Now is a good time to purchase vegetables that you can put up for the winter when prices may be higher.




Corn is one of the easiest vegetables to freeze and retains the flavor nicely. It's a bit harder to can because you need a pressure canner, but canning can save space if you don't have room in the freezer.




Another August vegetable that freezes well is squash. The directions are basically the same for any type of summer squash, and then you can use the frozen squash in recipes such as casseroles or breads.




Below are directions for freezing corn and squash and a some of my favorite recipes with these vegetables. Let yourself enjoy healthy local vegetables all year long.




Freezing Corn

Start with fresh corn and freeze as soon as possible. If you have a delay between picking and freezing, put the corn in the refrigerator or ice it down so the sugars in the kernels won't start breaking down.
Husk the corn and clean as much of the silks from the ears as possible.
Place the ears in a large pot of boiling water to blanch. The water should return to a boil within a minute. If it doesn't, you have too small a pot or too many ears. Blanch for 4-7 minutes.
Immerse the corn ears in ice water. Leave them in the ice water as long as you did in the boiling water.
If you are freezing ears, put them in freezer bags and mark the date. If you are cutting the corn off the cob, cut to a depth of 2/3 of the kernel for niblets or 1/2 the kernel for creamed corn. (For creamed corn, scrape the cob after cutting the kernels.) Then bag the kernels and mark the date.




Freezing Squash




Choose your squash. Like the corn, put in the refrigerator or in ice water if you have very long to wait between harvest and freezing.
After washing, slice your squash into 1/2 inch slices. (Throw the ends away.) Slice enough squash for one blanching at a time or the pieces will discolor.
Place the slices in a large pot about 2/3 full of boiling water to blanch. The water should return to a boil within a minute. Blanch for 3 minutes and begin timing as soon as you place the slices in the water. (You can use the same water for up to 5 blanchings, just add more water as needed to keep the level to the 2/3 full mark.)
Remove the blanched slices from the boiling water with a slotted spoon and place in ice water for 5 minutes.
Drain the slices thoroughly and place in freezer bags. Mark the date.
If you are freezing zucchini for baking, you can grate it instead of slicing. Then use a steam blanch instead of a pot of water. Measure into amounts convenient to your recipe and pack the grated and drained zucchini into bags or in containers, leaving 1/2 inch of space at the top for expansion.

Corn Souffle

2 C. frozen or fresh corn
3 eggs, well beaten
1 c. milk
2 tbsp. butter
1 tsp. salt
2 tsp. sugar
2 tbsp. self-rising flour
dash black pepper

Preheat oven to 350. Blend melted butter, flour, salt, pepper and sugar. Gradually stir in milk, and heat to boiling, stirring until mixture thickens and comes to a boil. Let cool slightly, and add corn. Beat egg yolks until light and stir into the corn mixture. Beat egg whites and fold into the corn mixture. Pour into greased 2 quart casserole and bake 30 Minutes. Serves 6.

Squash Casserole

2 lbs. frozen squash, cooked
1/2 c. melted butter
18 oz. package herb seasoned stuffing mix
1/4 c. chopped onion
2 carrots, grated
1 c. sour cream
1 can cream of chicken soup
2 oz. jar chopped pimentos (optional)

Preheat oven to 350. Cook squash, drain, mash, and set aside. Mix together stuffing mix and melted butter. Pour half of stuffing mixture in bottom of 2 quart flat casserole dish, and set aside. Mix together onion, carrots, sour cream, cream of chicken soup and pimentos. Add mashed squash. Pour on top of stuffing in casserole dish. Top with remaining stuffing. Bake for 30 minutes.
Mother Earth Neckoolers Back in Stock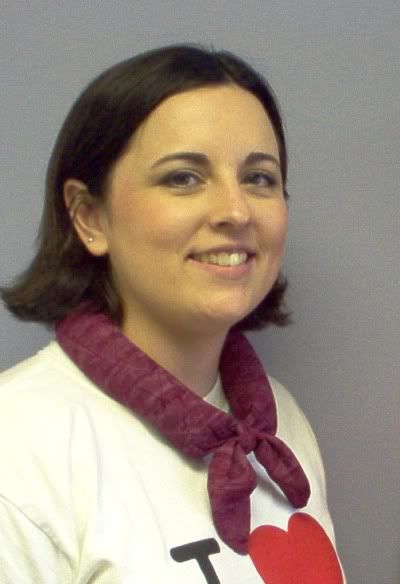 Neckoolers make great gifts and help you beat the heat!
Has this sudden heat wave got you down? Are you working or playing outside this summer? Do you have kids in sports or going to camp? Do you work in a poorly air-conditioned space or work-out in a hot gym during the week? Is you dog suffering when he is outside?
A neckooler may be the answer!
Using this well-made, long-lasting gel neck tubing crafted by Mother Earth Pillows may help you cool down. Try our Neckooler by soaking it for 5 minutes in tap water. The gel pellets inside will swell to hold the water and feel cooler than your body temp. When you tie the Neckooler around your neck, you'll find it keeps you cooler while you are outdoors or in a hot environment. Wear as needed ... the pellets will remain effective for several days. The Neckooler is reusable; if you allow the neck tie to dry out, just dip it in water again to reactivate the gel pellets.
The Neckooler makes a great gift for anyone who is outdoors or prone to overheating, including animals. Try one today!
Our Price: $8.00

We hope you've enjoyed this issue of Warp & Weft. Please call us to check for appointment availability. We look forward to scheduling you for an appointment soon.
Sincerely,
Suzanne Eller, LMBT #7619
828-315-9900
DBA Tapestry Life Resources
Susan Smith, LMBT #6579
828-320-6933
DBA Massage by Susan
Laura Queen, LMBT #3224
828-638-3426
DBA Queen Company
---

Body Balance II
318 2nd Ave. NW
Hickory, NC 28601
Save $5
Now

Did you know our Spaboom newsletter is different from the Constant Contact newsletter? If you sign up for it, you will not only get a $5 off coupon now for signing up, but you'll get coupons on your birthday and anniversary.

Some of you have received an "opt-in" request from Spaboom. Unlike the Constant Contact newsletter, which you opted-in by indicating you wanted to receive Warp & Weft on your intake form at the office, you must physically click the link for the coupons from Spaboom. You can do that through the email you received, or by clicking the link below.

To receive your coupon for $5 off your next massage, please click here.