Tapestry Life Resources & Body Balance II Newsletter
News for Body, Heart, Mind & Spirit

Aug./Sept. 2011

All articles written by Suzanne H. Eller unless otherwise indicated. © Suzanne H. Eller, 2011
Greetings!
After weeks of temperatures in the 90s, a week in the 80s feels downright cool. We hope you are enjoying your summer and finding ways to beat the heat and humidity.
Lots of our clients are taking vacations and day trips this summer. Others are finding relaxation in our office when they get a massage. Lots of clients are trying something new. Massages make great gifts as well.
Suzanne just got back from the World Massage Festival, which was held in Cullowhee this year at WCU. Susan has been traveling with her family and visiting colleges with her daughter. Laura has gone on vacation with her family as well.
This month's Warp and Weft discusses Geriatric Massage, the healing properties of patchouli essential oil, recommended summer reading, some fun facts about baby boomers and the health benefits of lying in a hammock. We hope you enjoy it.
Massage for Seniors
Geriatric massage can benefit older clients


Suzanne Eller and Dr. Sharon Puszko of the Day-Break Geriatric Massage Institute at the 2011 World Massage Festival

Last month Suzanne attended a dynamic workshop taught by the prestigious Day-Break Geriatric Massage Institute at the

World Massage Festival

.

Taught by Dr. Sharon Puszko, Director of Day-Break Geriatric Massage Institute, the two-day class certified Suzanne in Geriatric Massage.

As more and more Baby-boomers enter their senior years, they are finding that massage can be a first-line of defense against the typical effects of the aging process. It can even slow down aging's effects! They are also discovering that regular massage can relieve many age-related maladies and pain, speed healing and perhaps even forestall more drastic remedies like surgery.

Geriatric massage is specific to an aging population, typically those aged sixty or older.


Many older clients fall into the

Robust

category, meaning they are active and healthy and can basically have the same kind of massage as their middle-aged counterparts. These include most any type of massage on our

Body Balance II menu

with modifications for the individual client.

The second category of seniors requires Age-Appropriate massage. That is, they may have health problems like arthritis, osteoporosis, or diabetes, or they may be taking medicines like blood thinners that require more aggressive modification of massage practices. For example, if they bruise easily or have thinning skin, they may need a lighter touch. If they have COPD or heriated disks, they may need shorter sessions, or special bolstering or positioning to be comfortable.

The third classification of seniors is the Frail category. These folks usually have some ambulatory problems, or they may have respiratory or other chronic organ problems. They may have some dementia. Medication side-effects, past surgeries, and loss of bone and muscle tissue are real concerns. Most often they require the help of a caretaker, or they may live in an assisted living or nursing facility. The modifications for Frail seniors include sessions of 30 minutes or less, light touch, and positioning so they don't have to move much. In fact, the massage may be given in the client's own bed or wheelchair.


According to Dr. Puszko in an article for

Massage Therapy

, "Geriatric massage is not simply a lighter form of Swedish massage. It involves specialized strokes and techniques designed for aging skin and muscles."

One of these special stokes is called fluffing. It is a light stroke, specifically effective in releasing Endothelium Derived Relaxing Factor (EDRF), which relaxes the smoothe muscles.

In the same article, Dr. Puszko lists some of the additional benefits of Geriatric Massage. They include:

Improved blood and lymph circulation
Faster healing
Pain relief
Restored range of motion and flexibility
Reduced anxiety, tension and stress
Relief from depression
Enhanced immune function

For more information on this fascinating and helpful modality, please visit the Geriatric Massage page on our website.

Health Benefits of a Hammock
Guest Article by Crystal Neely Sain



Original drawing by Suzanne Eller

I recently watched a YouTube video about massage in a hammock. That's when I remembered that hammocks are a wonderful resource for relaxation. This month, we are including an article on ways lying in a hammock can improve your health. Like massage, it helps you relax. In fact, hammocks are great complements to your regular massage sessions because they can prolong the effects. This company, HammockMagic, is reputable and a good source for buying a hammock. Happy swinging!

Through researching hammocks and hammock chairs, we have discovered many health benefits.

We all know that sometimes stress and negativity become so powerful in our lives that they seem unbearable, and we find ourselves neglecting our own needs due to the day-to-day hustle and bustle. Recent evidence indicates that the physical changes associated with stress may contribute to illness, including the two leading causes of death: heart disease and cancer.

However, research also shows that the relaxation response increases energy and focus, combats illness, relieves aches and pains, heightens problem-solving abilities, and boosts motivation and productivity. Most stress experts recommend setting aside at least ten to twenty minutes a day for some type of relaxation practice. If you'd like to get even more stress relief, aim for thirty minutes to an hour.

Hammocks and hammock chairs have been used effectively to relieve chronic pain in the lower back and/or neck. Lying in a hammock takes pressure off your muscles because it adjusts and molds to the weight and shape of the body perfectly, providing support and removing pressure points. This negative gravity effect allows the muscles of the body to relax, and it allows the blood to flow to all body parts. Your body is able to relax and heal.

Pregnant women report success in relieving their prenatal pains by using hammocks for rest, relaxation and sleep.

[Mental health] therapists have used hammocks or hammock chairs for their patients. The swinging motion of the hammock stimulates the cerebral cortex, thus increasing a person's ability to focus and concentrate. It is also said that the swinging and spinning benefits impatient readers as well making the hammock perfect for anyone who suffers from lack of concentration or focus.

Hammocks have been recommended by pediatricians for their patients with colic and reflux. The rhythm of a Bassinet hammock has the ability to soothe a baby, easing tension, and relaxing the muscles. The hammock allows a sleeping position for a young child where the baby's upper body is slightly elevated providing the best results for an uncomfortable baby.

Hammocks also relieve chest or head congestion during cold and allergy season. The slight elevation to the head on the hammock takes pressure off the head and lessens tightness of the chest. This allows more comfort and relaxation, insuring rest while you are sickly and thus providing quicker healing.

Even more serious illnesses can be helped by a hammock. For example, a hammock may be the alternative bedding for Huntington's disease patients. A hammock will enable the person to move and not be isolated from their familiar environment.

Our company, HammockMagic was established as an online resource for a variety of high quality, elegant, and luxurious hammock models created for comfort and relaxation. These soft and flexible hammocks embrace you, providing both comfort and beauty. Enjoy a hammock for those long-awaited moments of serenity.

About the Author:

Crystal Sain is the owner of Aviah Marketing and

HammockMagic

. She is a graduate of Allied Medical School and lives in Harmony NC with her husband and four children.




Essential Oil of the Month
Patchouli



This past spring, I bought a patchouli plant at Little Green Things in Hildebran. I love the earthy, sweet aroma of the leaves and was surprised to learn it is a member of the mint family. I hope my plant will grow tall enough to flower although it does so reluctantly. Nevertheless, I plan to use some of the fragrant leaves in potpourri and to make sachets to repel moths in my off-season clothes. It smells so much nicer than moth balls.

The essential oil is made from the leaves, which need to be aged before the oil is extracted by steam distillation. Then the oil itself needs to be aged. It thickens, changes color and smells better as it ages.

I first smelled the exotic scent of patchouli in incense, perfumes and soaps, but I've started using the essential oil for a variety of other benefits besides just the wonderful aroma.

Patchouli essential oil is good for fungal infections, including athlete's foot, ringworm, and dandruff, and for bacterial infections. It makes a great-smelling insect repellant and relieves the itching of insect bites. It rejuvenates cells and is thus helpful in healing wounds and scars. It is a good topical remedy for other skin conditions, too. Use it for acne or eczema and for inflamed, cracked, chapped and irritated skin.

Patchouli essential oil helps to reduce anxiety and nervous tension and eases insomnia. Its uplifting fragrance is grounding and provides a connection to the earth that gives us emotional support. Many meditators use it to center and quiet the mind. It is even said to be useful as an aphrodisiac.

Patchouli is often used in essential oil blends. One I especially like and use in my massage practice and as a personal perfume is

AWEO's Serenity

(compare to YL Peace and Calming).

You can make your own blend using the recipe below. It comes from

Aura Cacia

and is said to adapt to your own body chemistry to produce a unique personal essence and to be blancing in its effects..

Personal Essence Oil

Ingredients: 10 drops bergamot essential oil; 4 drops rose essential oil; 6 drops patchouli essential oil.
Directions: Mix the base oils in a dark-colored glass bottle. You can vary the aroma with the addition of other oils. Aura Cacia suggests that "the rich, floral aroma can be lightened with the addition of complementary topnotes like lavender or lemon. The rose heart of the essence can be developed into a more complex floral note with the addition of neroli or jasmine. Clove and cinnamon will produce a more spicy fragrance."

Ordering Information

To order patchouli from our storefront at Ancient Wisdom Essential Oils, please

click here.

To Order:

Click "Shopping" on the navigation bar.
Sign in as a New Customer.
You will be prompted as you go.

Thank you for your order.

Summer Reading
Rest and relax with a good book



Reading is one of my favorite activities anytime of the year, and sitting on the patio with a good book on a pretty, summer day is heaven. I especially love reading in the evening after I get home from work, and I never go on vacation without several books in my bag.


The following are some I've recently enjoyed:


George R. R. Martin's A Game of Thrones 4-Book Boxed Set: A Game of Thrones, A Clash of Kings, A Storm of Swords, and A Feast for Crows (A Song of Ice and Fire)




List Price:

$35.96

I read all of this series and the newest hardback release of A Dance with Dragons in just a couple weeks. If you like fantasy, this is a dynamic series. It has a lot of characters and takes place in multiple settings, which is a postmodern trend it seems. Nevertheless, I could not stop until I had devoured them all. I can't wait for the next one to appear. HBO has a series based on the books which is due out in Sept.




Coyote Medicine: Lessons from Native American Healing

by Lewis Mehl-Madrona
Paperback

Buy Now




I really like this author's blending of memoir and information. Dr. Mehl-Madrona struggled to blend Western medicine and the more holistic techniques and spirituality of his heritage. The book is both informative and entertaining. It reminds us that miracles occur everyday.

I first read this book during an all-parish read at my church as we worked to open dialogue on race relations in our city. We had a multi-racial discussion of the novel as a culminating activity. I remember race relations in the sixties, and I remember having African-American "help" in our house as we were growing up. (I don't remember my mother treating anyone like the help was treated in the book, but I am sure people were treated in just the ways described.) Now that the movie is out, I am reading the book again. I think it is an important book for both people who remember the times of the setting and for people who don't know what the world was like just fifty years ago. It is well-written and thought-provoking.

Fun Facts
Baby Boomers


"Boomers" were born between 1946 and 1964.
One Baby Boomer is reaching the age of 65 every eight seconds since January 1, 2011, according to the January/February issue of the AARP Bulletin. That's more than 10,000 per day.
Adults 50 and older own 65% of the aggregate net worth of all US households (US Consumer Expenditure Survey)
One-third of the 195.3 million Internet users in the US are adults aged 50+ (aka Silver Surfers") and represent the Web's largest constituency (Jupiter Research)
By 2015, those aged 50 and older will represent 45% of the US population (AARP)
Baby boomers are the 1st generation in American history in which the majority have obtained at least some form of higher education.
Gardening is the #1 hobby for adults over 50.
Boomers make up 60% of all divorced people over the age of 15 in the U.S.
Mother Earth Neckoolers for Sale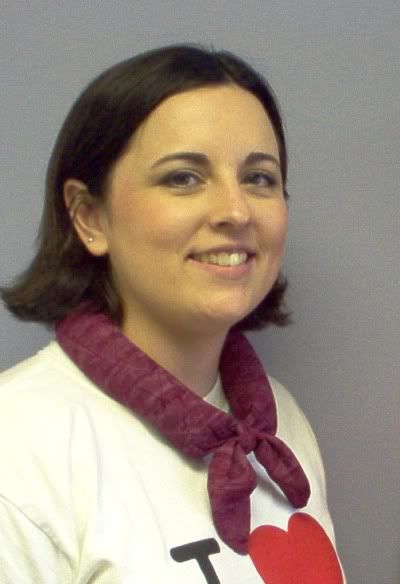 Mother Earth Neckoolers available at our office.
Long, hot summer got you down? Are you working or playing outside this summer? Do you have kids in sports or going to camp? Do you work in a poorly air-conditioned space or work-out in a hot gym during the week? Is you dog suffering when he is outside?
Using this well-made, long-lasting gel neck tubing crafted by Mother Earth Pillows may help you cool down. Try our Neckooler by soaking it for 5 minutes in tap water. The gel pellets inside will swell to hold the water and feel cooler than your body temp. When you tie the Neckooler around your neck, you'll find it keeps you cooler while you are outdoors or in a hot environment. Wear as needed ... the pellets will remain effective for several days. The Neckooler is reusable if you allow neck tie to dry out, then dip in water again.
The Neckooler makes a great gift for anyone who is outdoors or prone to overheating. Try one today!
Our Price: $8 plus tax
We hope you have enjoyed this month's Warp and Weft. We also hope you are having an enjoyable summer, and we wish you a happy, safe Labor Day.
For some of you, school is starting. Whether you are a student, parent, or teacher, we hope you will enjoy these last days of vacation and will have a wonderful year.
As always, we hope to see you soon in our office.
Sincerely,
Suzanne Eller, LMBT #7619, 828-310-0161

Susan Smith, LMBT #6579, 828-320-6933

Laura Queen, LMBT #3324, 828-638-3426
Body Balance II
318 2nd Ave. NW
Hckory, NC 28601
Save $5 now!

Did you know our Spaboom newsletter is different from the Constant Contact newsletter? If you sign up for it, you will not only get a $5 off coupon now for signing up, but you'll get coupons on your birthday and anniversary.

Some of you have received an "opt-in" request from Spaboom. Unlike the Constant Contact newsletter, which you opted-in by indicating you wanted to receive Warp & Weft on your intake form at the office, you must physically click the link for the coupons from Spaboom. You can do that through the email you received, or by clicking the link below.

To receive your coupon for $5 off your next massage, please click here.